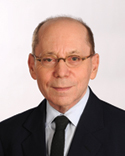 Mark A. Fischer
Partner
Duane Morris LLP
100 High Street, Suite 2400
Boston, MA 02110-1724
USA

Phone: +1 857 488 4266
Fax: +1 857 401 3053
Email: mafischer@duanemorris.com

New York Address
Duane Morris LLP
1540 Broadway
New York, NY 10036-4086
Phone: 212.692.1000
Fax: 212.692.1020
Mark A. Fischer's law practice is focused on solving problems and making deals for innovative companies, institutions and individuals. Mr. Fischer's clients are typically in the creative industries such as new media; social networking; music; interactive entertainment; information technology; software; data; music; television; publishing; scientific, technical and medical content; and toys. He has particular experience in U.S. and international copyright, entertainment law, licensing, celebrity representation, copyright litigation, arbitration, patent licensing, open source, privacy and trademarks. He also has considerable experience in the biotechnology and medical industries.
Mr. Fischer teaches Advanced Copyright at Suffolk University Law School and has previously served as an adjunct faculty member, teaching intellectual property and entertainment law courses, at Berklee College of Music, Boston College Law School, Northeastern University School of Law and New England School of Law.
Mr. Fischer is a 1980 graduate of Boston College Law School and a magna cum laude graduate of Emerson College.
Areas of Practice
Intellectual Property Law
Copyright Law and Litigation
Corporate and Licensing Transactions
Professional Activities
American Bar Association
Boston Bar Association
Copyright Society of New England (Co-founder)
Copyright Society of the U.S.A. - Trustee
Admissions
Massachusetts
New York
U.S. Court of Appeals for the First Circuit
U.S. District Court for the District of Massachusetts
Education
Boston College Law School, J.D., 1980
Emerson College, B.A., magna cum laude, 1975
Experience
Duane Morris LLP
- Partner, 2010-present
Fish & Richardson, P.C.
- Principal, 2002-2010
Palmer & Dodge LLP
- Partner, 1996-2003
Wolf Greenfield & Sacks, PC
- Partner, 1986-1996
Cohen & Burg PC
- Of Counsel, 1981-1985
Honors and Awards
AV® Preeminent™ and BV® Distinguished™ are certification marks of Reed Elsevier Properties Inc., used in accordance with the Martindale-Hubbell certification procedures, standards and policies.
Selected Publications
Co-author, Perle, Williams & Fischer on Publishing Law (4th Edition), published by Wolters Kluwer Law & Business
Numerous blog postings at http://blogs.duanemorris.com/
"Artists, Lawyers, and Specialness," Landslide, January/February 2013
Co-author, "Lawyers and Copyrights: Copyright in the House," Law.com, August 6, 2012
"Is Food Art?: The Copyrightability Of Food," Law360, June 11, 2012
Co-author, "Legal Opinion: Is History Copyrightable?" Script Magazine, September 7, 2011
"Tribute to Marybeth Peters," Journal of the Copyright Society, Fall 2011
Co-author, "Picture My Bag: Purses, Photos and Trademarks," IP Law360, April 12, 2011
Co-author, "Nevermore the Ravens History: Fair Use in the Fourth Circuit," IP Law360, February 4, 2011
Co-author, "Privacy Rights and Celebrities: Truth, Fiction and Biopics ," Duane Morris LLP, January 20, 2011; also appeared in Lawyers Weekly, March 29, 2011
Co-author, "The SPEECH Act: speaking softly?," The First Amendment Center, October 12, 2010
Co-author, "Social networks: Taming the Wild," Managing Partner (Vol. 12, Issue 5)
Co-author, "Do Attorneys Follow Their Own Copyright Advice?" Law.com, January 22, 2007
"The Power of the Click-Through Agreement" from "Licensing in the Boardroom," Intellectual Asset Management, August 2006
Featured in Inside the Minds: Internet Lawyers, published by Aspatore Books
"Reserving All Rights Beyond Copyright: Non-Statutory Restrictive Notices," Journal of the Copyright Society, April 1987
Selected Speaking Engagements
"Copyright Law 2013," Massachusetts Continuing Legal Education (MCLE) 16th Annual Intellectual Property Law Conference, Boston, June 12, 2013
"Two Sides of Fair Use: In the University and in the Patent Office," Copyright Society of the U.S.A., N.E. Chapter, April 18, 2013
"Whose Evil Empire Is It? User-Generated Nicknames and the Yankees," Webinar, West Legal Educenter, part of Thomson Reuters, March 21, 2013
"Music: Money Matters," Boston Bar Association Arts, Entertainment & Sports Law Section, March 15, 2013
"Open Source as Social Networking: Community and Contract in Intellectual Property Law," Yale Law School Information Society Project, New Haven, Connecticut, March 4, 2013
Speaker, Entertainment Law Panel, Suffolk University Law School's Sports and Entertainment Law Association, Boston, November 28, 2012
Guest on "ReDigi Faces Lawsuit For Helping Consumers Resell MP3s," Radio Boston, WBUR 90.9, July 3, 2012
Panelist, "Managing IP in Complex Deal Structures," CoDev 2012, La Jolla, California, February 15, 2012
Panelist, International IP Law Silk Road Conference - Harvard Project for Asian and International Relations, February 20, 2012
Panelist, "Managing IP in Complex Deal Structures," The Management Roundtable's Eleventh Annual Conference on Co-Development and Open Innovation, La Jolla, California, February 13-15, 2012
Panel Chair, "Open Source Licensing," Harvard Law School CSEL Symposium, November 12, 2011
Speaker, "Copyright, Trademark and Licensing Basics for Emerging Companies (and Their Websites)," Mass Challenge, Boston, September 7, 2011
Speaker, "Kim Kardashian and the Right of Publicity," Legal Talk Network, August 24, 2011
SB 5.0 Workshop on "Tools for Synthetic Biology" on the BioBricks Open Source Public Agreement, Palo Alto, June 7, 2011
Speaker, "Copyright and The Hangover 2," Legal Talk Network Podcast, May 31, 2011
Panelist, "The Current State of Copyright Law," Rethink Music Conference (Berklee College of Music/Midem), April 27, 2011
Speaker, "Hot Topics in Copyright Law," The Latest Developments in IP Law, Suffolk University Law School, Boston, February 4, 2011
Speaker, "The Visual Artists Rights Act of 1990," Legal Talk Network Podcast, December 6, 2010
Moderator of the film/TV panel, "The Next Big Thing: Emerging Issues in Entertainment Law," Harvard Law School, Boston, November 12, 2010
Speaker, "The Innovative Design Protection and Piracy Prevention Act," Legal Talk Network Podcast, October 20, 2010
Speaker, "The SPEECH Act," Legal Talk Network Podcast, October 20, 2010
Panelist, "Copyright, Education and The National Broadband Plan," Ball State University, Indiana, October 15, 2010
Presenter, "Don't Ask, Don't Pay: Recent Fair Use Cases and Developments," Boston Bar Association program, Boston, Massachusetts, September 8, 2010
Presenter, "The Year in Copyright and New Media," Intellectual Property Section of the Dallas Bar Association, February 26, 2010
Participant, "The Life of a Music Lawyer and Beyond," Berklee College of Music, November 17, 2009
Moderator, social networking panel at the Digital Media Conference West, San Francisco, California, October 28, 2009
Webinar, "Facebook, Twitter, Blogs & IP: Protect Your Rights in a Virtual World," National Constitution Center Conferences, July 2009
Moderator, "Breaking Down Social Media: Opportunities & Challenges for Content Owners, Brands & Marketers," Digital Media Wire's Digital Media Conference East, June 2009
Presenter, "Practical Copyright Issues," University of Texas 2009 Technology Law Conference, Austin, Texas, May 2009
Moderator, "What Changes Are Needed to Reform the Digital Copyright System?" Digital Music Forum East, New York City, March 2009
Presenter, "Copyright Remedies," Boston Patent Law Association, Boston, Massachusetts, 2009