Events
Duane Morris Partner George Kroculick to Speak on "Standing in Litigation"
November 16, 2012 | Washington, D.C. | Ritz-Carlton Pentagon City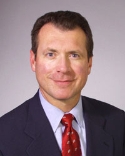 Duane Morris partner George Kroculick will speak on "Standing in Litigation" at the Outdoor Advertising Association of America's (OAAA) Legal Seminar on Friday, November 16, 2012.
The OAAA works to promote, protect and advance the outdoor advertising industry. In the coming years, the outdoor industry will be confronting legal and regulatory issues surrounding digital implementation, excessive taxation and overreaching regulatory actions. At the 2012 OAAA Legal Seminar, the industry's top legal minds will analyze these legal and regulatory issues facing the outdoor industry.
The seminar opens with a welcome reception at 5:00 p.m. on Thursday, November 15, 2012 and will conclude at 4:00 p.m. on Friday, November 16, 2012.
For more information, or to register, please visit the visit the OAAA website.