Events
Duane Morris Partner Neville Bilimoria to Speak on "Marketing As Per The Final Privacy Rule: Review and Analysis of Significant Changes"
December 7, 2012 | Philadelphia | The Union League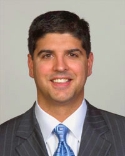 Duane Morris partner Neville Bilimoria will speak on "Marketing As Per the Final Privacy Rule: Review and Analysis of Significant Changes" at the American Conference Institute's (ACI) 2nd Annual Health Care Privacy and Security Forum on Friday, December 7, 2012.
Mr. Bilimoria will be a part of a panel discussion comparing and contrasting changes in the definition of marketing under the HIPAA privacy rule, define communications for treatment, discuss permissible and impermissible communications and communications regarding remuneration.
For more information, or to register, please visit the ACI website.