Events
Duane Morris Partner Anthony Rao to Lead Webinar "Drafting Employee Handbooks: Avoiding Legal Pitfalls"
December 4, 2012 | New York | Webinar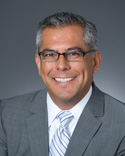 Duane Morris partner Anthony Rao will be leading a live webinar discussion, "Drafting Employee Handbooks: Avoiding Legal Pitfalls" on Tuesday, December 4, 2012. The session, held by Strafford Webinars & Teleconferences, will begin at 1:00 p.m. and conclude at 2:30 p.m.
Employment counsel drafting or updating employee handbooks must take care to ensure that the manuals do not create unintended obligations for employers, run afoul of NLRB decisions, or increase the likelihood of wage and hour class certification. Recently, high courts in many states have found that employee handbooks may confer unintended contractual rights upon employees. Further, the NLRB has recently challenged at-will disclaimers, confidentiality and investigatory provisions, social media policies and class action waivers in employee handbooks. A thorough understanding of recent case law and agency decisions along with careful and strategic drafting can help employment counsel ensure that employee manuals effectively address common workplace issues while preserving at-will employment and avoiding creating unintended employment contracts.
This CLE webinar will explain how to draft employee handbooks, including multi-state and nationwide handbooks, that minimize liability risks for employers, preserve at-will employment, address recent National Labor Relations Board (NLRB) decisions, and avoid creating unintended contractual rights for employees.
For more information, or to register, please visit the Strafford website.