Events
Duane Morris Associate Natalie Hrubos to Discuss "Best Practices: Finding the Way Forward"
February 23, 2013 | Philadelphia | Temple University Beasley School of Law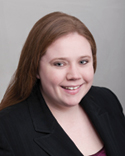 Duane Morris associate Natalie Hrubos will discuss "Best Practices: Finding the Way Forward" on Saturday, February 23, 2013 at a daylong bullying symposium sponsored by Temple University Law School.
Today society is at a point of redefinition with regard to bullying. In schools, workplaces, and assisted living facilities, behavior that was once dismissed as "horseplay" or "teasing" has increasingly been labeled as unacceptable and, in some instances, criminal. The redefinition of bullying has focused attention on the targets of bullying, as research has clearly established the debilitating effects of bullying, including significant health problems and even an increased risk of suicide. It has also led to the development of interventions designed to address the bully and attempt to prevent the behavior in the first instance.
This symposium will address the phenomenon of bullying as it exists across the life course, from kindergarten through elder care. Speakers will present new research and engage cutting edge public policy issues regarding public health considerations, innovative legal remedies, best practices, and the special considerations raised by considerations of race, gender, ethnicity, disability, sexual orientation and gender identity.
All attendees are eligible to receive up to five substantive credits of Pennsylvania CLE and one ethics credit.
For more information, or to register, please visit the Bullying Conference website.