Events
Duane Morris Partner Susan Kayser to Discuss "View From New York: Compliance Mandates You May See in Your State"
April 23, 2013 | National Harbor, Maryland | Gaylord National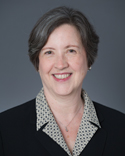 Duane Morris partner Susan Kayser will examine "A View from New York: Compliance Mandates You May See in Your State" at the Health Care Compliance Association's (HCCA) 17th Annual Compliance Institute on Tuesday, April 23, 2013.
This session will examine potential compliance mandates, and how organizations can effectively meet the requirements. Topics will include the required elements of an effective compliance plan; effectiveness reviews and certifications; and exclusion authority and provider obligations.
The 17th Annual Compliance Institute provides a comprehensive conference to help meet the needs of today's healthcare compliance professionals, who are facing increasingly complex challenges. From the various components of compliance, ethics and corporate responsibility plans and programs to evaluating audits to recent laws and regulations, the conference examines every angle of the healthcare compliance arena.
To learn more, or to register, please visit the HCCA website.