Events
Duane Morris Partner Denyse Sabagh to Speak at AILA's 34th Annual Immigration Law Update
February 7, 2013 | Miami Beach | Jungle Island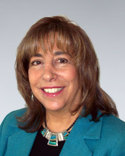 Duane Morris partner Denyse Sabagh will be speaking at the American Immigration Lawyers Association (AILA) South Florida Chapter 34th Annual Immigration Law Update on Thursday, February 7, 2013 in Miami Beach, Fla.
In the first of two panels, Ms. Sabagh will discuss "The Hottest Issues and Developments in Immigration Law" and later that day will explore "Advanced Issues in Adjustment of Status," which covers topics such as renewing work and travel permission; travel issues with unlawful presence; defining what "inspected and admitted or paroled" really means; and protecting the applicant with a temporary transfer overseas.
To learn more, or to register, please visit the South Florida Chapter of AILA's website.