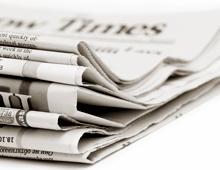 Press Release
Duane Morris Washington, D.C. Office Adds Health Law Special Counsel Harry Silver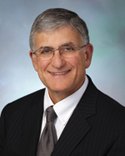 WASHINGTON, March 22, 2012—Duane Morris is pleased to announce that Harry R. Silver has joined the firm's Health Law Practice Group as special counsel in its Washington, D.C. office. Silver's arrival bolsters the firm's health care practice in the nation's capital. He joins Duane Morris from Hooper, Lundy & Bookman, P.C.
Silver has practiced in the area of health care law and litigation for more than 30 years, with a focus on defending health care providers in investigations and litigation related to claims of fraud and abuse, primarily under the Federal False Claims Act. His practice also includes representing healthcare providers in Medicare and Medicaid reimbursement disputes; and pursuing rulemaking challenges under the Administrative Procedure Act.
A member of the District of Columbia and New York bars, Silver has appeared before federal and state courts throughout the United States, both at the trial and the appellate level, as well as before federal administrative agencies and state Medicaid agencies.
Silver has written and spoken extensively on health care fraud and abuse issues and the Patient Protection and Affordable Care Act. He is a member of the Quality Council of the American Health Lawyers Association, and serves on the board of trustees of the Washington Lawyers' Committee for Civil Rights and Urban Affairs. He is also a member of the Programs and Education Committee of the District of Columbia Bar Association's Health Law Section.
Prior to entering private practice, Silver served as a law clerk to the Honorable Harold R. Medina in the U.S. Court of Appeals for the Second Circuit in 1971-72. He later served in government positions at both the Civil Division (Appellate Section) of the U.S. Department of Justice and the Office of General Counsel at the U.S. Department of Energy.
Silver received his J.D. in 1971 from Columbia Law School, where he was a member of the editorial board of the Columbia Law Review, and graduated with a B.A., cum laude, in 1968 from Temple University.
About Duane Morris
Duane Morris LLP, a full-service law firm with more than 700 attorneys in offices across the United States and around the world, offers innovative solutions to the legal and business challenges presented by today's evolving global markets.