Pro Bono Program
Introduction
Duane Morris' Pro Bono Program provides free legal services to those in our communities least able to afford them. The importance of pro bono work and volunteerism has been an integral part of Duane Morris' culture since the firm's inception more than 100 years ago. Featured below are examples of recent projects.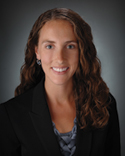 Elinor H. Murárová, an associate in the firm's Chicago office, represented a trafficking survivor in successfully vacating convictions against her under the Illinois Justice for Victims of Sex Trafficking Crimes Act. Trafficked for years in the 1980s, the client was arrested and convicted on charges of prostitution and public indecency, rather than being treated as the victim. This is the first time an Illinois judge vacated a public indecency conviction under the Acts and Murárová argued that the public indecency conviction should be vacated because, among other reasons, it was essentially the same as a prostitution conviction. Murárová and other Chicago office attorneys provide pro bono assistance to survivors through the Chicago Alliance Against Sexual Exploitation (CAASE).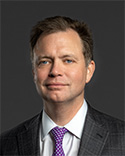 James J. Holman, a partner in the firm's Philadelphia office, was selected to receive the Philadelphia Volunteer Lawyer for the Arts (PVLA) Volunteer of the Year Award in recognition of his nearly 25 years of pro bono service to PVLA and the metropolitan arts community. Holman was presented the award at the Arts & Business Council of Greater Philadelphia's 29th Annual Awards Celebration on May 13, 2014. He is active in a broad range of range of professional, civic and charitable activities, including PVLA, the American Bar Association, the Society of Trust and Estate Practitioners, and the Juvenile Diabetes Research Foundation. Holman began his pro bono work with PVLA in 1991, and has since that time represented artists and arts institutions in a wide variety of business and related matters. Most recently, he assisted an artist specializing in glass and mixed media sculpture recover in full after several of her pieces were destroyed due to negligent packaging of the works by an exhibitor. Holman's work enabled the artist to continue with her work and relieved her of the burden of pressing multiple claims against various culpable parties in distant locales.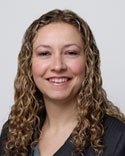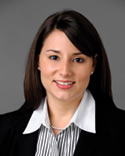 A pro bono team led by Duane Morris attorneys Rosa Ertze and Nicole Woolard represented a client who was trafficked and forced into prostitution in Mexico and New York City at a very young age.
Impregnated by her trafficker, the client was forced to abandon her daughter in Mexico when the baby was just a few months old. After escaping her traffickers in 2004, our client immediately began searching for her daughter with non-profit and government assistance. At that time, our client did not know the status of her daughter's whereabouts, nor whether her daughter was even alive. In 2006, she obtained T-Nonimmigrant Status based on her status as a victim of trafficking, and she obtained derivative status for her daughter with the goal of reunification, despite the fact that she was still unable to locate her daughter.
Ertze and Woolard met the client in 2012 through the New York office's anti-trafficking pro bono project. During the preceding years, the client was unsuccessful in locating her daughter, now 15-years-old. Ertze and Woolard readily agreed to assist the client and reached out to a criminal lawyer based in Mexico City as well as the Mexican organization that previously had assisted the client.
The team located the daughter in an area in Mexico known for prostitution and sex trafficking, and in collaboration with FEVIMTRA (the Mexican police's special unit against violence against women and human trafficking), rescued the daughter from the very same traffickers that had trafficked her mother. With the financial assistance of various social service organizations, our client flew to Mexico and was reunited with her daughter at a FEVIMTRA shelter in Mexico City in October. Immediately thereafter, the team successfully petitioned a Mexican court for legal custody of the daughter for our client. (A woman who claimed to be an aunt of the daughter and who allegedly was dead had held legal custody.) Our client was awarded legal custody of her daughter in late October.
Although our client now had custody of her daughter, the daughter's derivative T-Nonimmigrant status had expired in the preceding years and our client could not bring her to the United States. As such, while the client and daughter were temporarily safeguarded in a shelter operated by FEVIMTRA, Immigration and Customs Enforcement (ICE) petitioned USCIS for a Significant Public Benefit Parole for the daughter.
In early November, USCIS denied the petition. Ertze, Woolard and Hector Chichoni, in the Miami office, and Denyse Sabagh, in the D.C. office, sought assistance obtaining another parole to bring the daughter to the U.S. The Duane Morris attorneys worked with the Urban Justice Center and USCIS and petitioned for Humanitarian Parole to bring the daughter to the U.S. with her mother, establishing the emergency nature of the situation and the severe risk of bodily harm to the daughter and the client, should the daughter not be allowed to travel to the U.S. Two weeks later, parole for the daughter was granted and the family returned to the U.S. in early December.
The Duane Morris team's work is part of a larger anti-trafficking effort led by the United States Attorney's Office for the Eastern District of New York.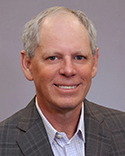 Michael D. Schwamm, a partner in the firm's New York office, serves as pro bono legal counsel for Outward Bound Center for Peacebuilding (OBCP), an organization that brings people from opposite sides of a conflict together through unique, catalytic wilderness expeditions to create cross culture dialogue and to foster peace. Initially, Schwamm helped OBCP incorporate as a nonprofit organization and obtain tax exempt status. Since then, he has attended numerous board and committee meetings; participated in the selection of the new executive director; and reviewed a wide variety of contracts, including program agreements, trademark licensing agreements and employment agreements, among a wide variety of legal services. Since its founding, OBCP has led one program for Sri Lankan journalists and has led four programs for Israeli and Palestinian social entrepreneurs, emerging leaders, business leaders, religious leaders and other influential individuals. Additional Duane Morris attorneys have provided pro bono support to OBCP over the past five years concerning a variety of legal matters, including labor and employment, trademark and licensing issues. The OBCP pro bono team also includes Greg Gulia, Co-Chair of Duane Morris' Trademark, Copyright, Entertainment and Advertising Practice Group and partners Eve Klein, Vanessa Hew and Mark Steiner.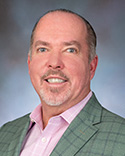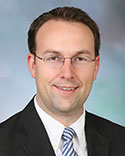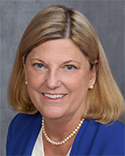 Pat McPherson and John Baird, both of the Washington, D.C. office, as well as Julie Mebane, of the San Diego office, recently negotiated a favorable trademark licensing agreement for MarineParents.com, a public charity that provides information and counseling to parents of new recruits, opportunities to connect and support each other during Marines' deployments, meals to wounded Marines and their families and care packages in theater to combat deployed Marines, among many other activities. While most of MarineParents.com's work is funded through donations and volunteer assistance, their work also is funded through the online sale of an extensive range of U.S. Marine Corps (USMC) products, most of which displays the insignia and/or logos of the USMC. Following changes to 10 U.S.C. § 2260, providing that the armed services may collect royalties for the use of their trademarks if the royalties are applied to building their trademark portfolio and licensing it or are applied to the Morale Welfare and Recreation events of the services, MarineParents.com began negotiating the terms of a trademark licensing agreement with the USMC to no avail.
Approximately one year ago, McPherson, Mebane and Baird began representing MarineParents.com pro bono. After many conversations and negotiations with the USMC and Department of Defense, they successfully negotiated a win-win licensing agreement while improving the relationship between the USMC Trademark Licensing Office and MarineParents.com. MarineParents.com is now a USMC licensee and will be able to continue funding their important work through the sale of USMC products. Prior to practicing law, McPherson served as a Nuclear Submarine Officer for the U.S. Navy, and Baird served as a Surface Warfare Officer, Nuclear, also for the U.S. Navy. Mebane's son is a Second Lieutenant in the U.S. Marine Corps.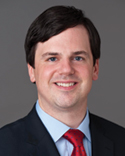 Duane Morris associate Kevin Potere of the firm's New York office has been selected to receive the "2012 New York State (NYS) Courts Access to Justice Pro Bono Award" for his "outstanding work and dedicated service" in the NYS Courts Access to Justice's Family Court Volunteer Lawyer Program. Through the program, Potere and other Duane Morris lawyers volunteer time each month at the Brooklyn Family Court to advise pro se litigants on family law matters.

LatinoJustice Puerto Rican Legal Defense and Education Fund (PRLDEF), a national civil rights organization, has honored Duane Morris with its 2012 Pro Bono Publico Award. The firm is receiving the award in recognition of its "essential" assistance on two cases: Perez-Santiago v. Volusia County and Delrio-Mocci, et al. v. Connolly Properties, et al., both of which involved challenges to basic Latino civil and human rights.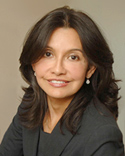 In Perez-Santiago v. Volusia County, Duane Morris partner Lida Rodriguez-Taseff in the firm's Miami office represented a group of Spanish-speaking U.S. citizens in a lawsuit against Volusia County, Fla., alleging that the county failed to provide Spanish-language ballots and election materials in violation of the Voting Rights Act of 1965. The team succeeded in reaching a settlement under which the county agreed to provide all citizens with bilingual ballots for all elections, beginning in 2012.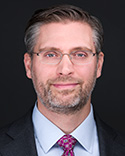 In Delrio-Mocci, et al. v. Connolly Properties, et al., Duane Morris attorney Rob Palumbos in Philadelphia, acting as lead appellate counsel for New Jersey's Latin American Coalition of Plainfield, obtained a precedential decision from the Third Circuit Court of Appeals, holding that the Immigration and Naturalization Act does not bar landlords from knowingly renting to undocumented immigrants.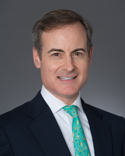 Duane Morris partner Lee J. Potter, Jr., has been selected to receive one of the "2012 Jeremy G. Epstein Awards for Pro Bono Service" from the City Bar Justice Center—the pro bono affiliate of the New York City Bar. He was nominated by the City Bar's Director of the Veterans Assistance Project and was named the "most outstanding volunteer" for the project, based on his commitment to representing veterans and his leadership role in supporting the project. The City Bar Justice Center's Veterans Assistance Project seeks to meet the needs of the 254,000 veterans living in New York City by providing pro bono assistance with disability benefits claims before the New York City Regional Office of Veterans Affairs.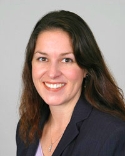 Duane Morris attorney Allegra Jones in San Francisco serves as a pro bono arbitrator for homeless shelter disputes. Issues often arise when individuals or families are asked to leave homeless shelters due to violating the shelters' rules. While some violations are founded, attorneys like Jones work as arbiters to ensure that all parties are afforded due process and to avoid individuals and families being unnecessarily forced out of shelters for rules they did not break. Jones has decided several disputes, sometimes involving very sensitive situations with mentally ill individuals and homeless families with young children. "Even when I have upheld shelters' denials of services to homeless individuals, they have left the arbitrations with a sense of satisfaction that their grievances have been heard and considered by a neutral, independent party," says Jones. She also has encouraged other attorneys in the Bay Area to volunteer as arbiters, and recently helped ran a training hosted by Duane Morris to get others involved. "The program fills an important need in our community and is truly enjoyable pro bono work," says Jones.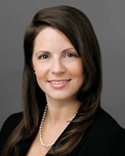 Jamie R. Dyce of the New York office is involved in leading Duane Morris' participation with GEMS, a 501(c)3 not-for-profit organization, that assists survivors of commercial sexual exploitation. In addition to representing young women of GEMS, Dyce oversees various GEMS-related firm projects and coordinates training sessions for volunteer participants. For this work, she was recognized by the New York Law Journal as one of NYLJ's 2012 "Lawyers Who Lead by Example."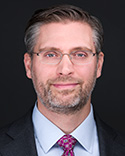 Duane Morris, along with LatinoJustice PRLDEF, represented New Jersey's Latin American Coalition of Plainfield, acting as amicus curiae in place of non-participating appellees, on a pro bono basis before the U.S. Court of Appeals for the Third Circuit. The case had national implications for both federal immigration and RICO laws. The question before the court was whether the Immigration and Naturalization Act bars landlords from knowingly renting to undocumented immigrants. A tenant brought suit under the RICO Act by claiming that his landlord rented apartments to tenants not lawfully present in the United States because the tenants would be less likely to complain about substandard housing conditions, thereby denying tenants that were lawfully present in the U.S. the full value of their leaseholds. In a precedential opinion, the Third Circuit held that a landlord is not obligated to inquire about a prospective tenant's immigration status prior to renting to the tenant, and a landlord does not violate federal immigration law when knowingly renting an apartment to a tenant lacking lawful immigration status. The court reasoned that people lacking lawful immigration status often reside in the United States, many times with the explicit knowledge and/or permission of the government. As such, the court could not imagine that Congress intended for landlords to make legal determinations about who is permitted to live in this country, much less that a landlord may be criminally liable for failing to do so. Duane Morris filed an amicus brief on behalf of the Latin American Coalition of Plainfield—a community group with members living in the subject properties—and Rob Palumbos, an associate in the firm's Philadelphia office, argued the case on appeal. Lynne Evans, a 2011 Summer Associate, provided significant assistance on the briefing and preparation for oral argument.
Palumbos said, "I am grateful for the opportunity to work on this case and, in particular, the chance to argue on behalf of the Latin American Coalition. This was a true win-win situation in which the court set an important precedent, and I and other Duane Morris associates gained valuable experience supporting that effort."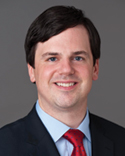 Led by trial associate Kevin Potere, Duane Morris recently joined the New York Family Court Volunteer Attorney Program, providing advice to pro se litigants on family law matters. More than 90 percent of the parties in the New York Family Court system are pro se, meaning most litigants do not know what to expect during court proceedings and are not aware of their rights and obligations during court proceedings. The program enables law firms to staff clinics at family courts throughout New York City, offering advice and answering pro se litigants questions concerning custody, visitation and other family-law matters. Pro bono attorneys do not take on individual representation through the program, but instead provide consultations to approximately one dozen litigants per day in each family court. Since 2006, the program has assisted more than 8,000 litigants. Duane Morris pro bono attorneys staff two days each month at the Brooklyn Family Court.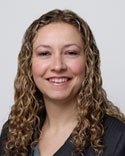 Duane Morris is also working through inMotion to represent individuals in family law matters. Rosa Ertze, a Corporate associate, successfully represented a domestic violence survivor in obtaining a protective order against her husband and custody of the couple's four children. The husband, who was violent toward our client and the children throughout the marriage, continued harassing the client even after she obtained a protective order. With Duane Morris' assistance, the client did not have to navigate the legal proceedings on her own. Providing free legal services to low-income women and children in New York City, inMotion particularly focuses on assisting survivors of domestic violence and women living in immigrant communities who are isolated by language and cultural barriers.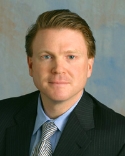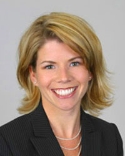 The Bar Association of San Francisco's Volunteer Legal Services Program recognized partner Stephen Sutro and associate Jennifer Briggs Fisher as 2011 "Outstanding Volunteers in Public Service." The U.S. District Court for the Northern District of California recognized them because of their hard work and determination in handling a difficult case with challenging client issues.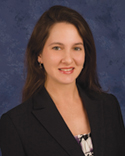 Lisa Hird Chung, an attorney in the San Diego office, was honored with Wiley W. Manuel Awards by the State Bar of California in recognition of outstanding pro bono legal service contributions to the San Diego Volunteer Lawyer Program during the 2011 calendar year.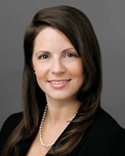 Jamie R. Dyce of the New York office was recognized with the Duane Morris Pro Bono Award for outstanding pro bono work. Presented by Chairman John Soroko during the firm's Annual Fall Meeting in October 2011, the award was created to recognize commitment to pro bono service that positively impacts the community or the life of an individual. Dyce was recognized for helping low income individuals as part of her work with the Elderlaw and Cancer Advocacy Project, which provides estate planning legal services to seniors and cancer patients, survivors and their families. Dyce will designate a Duane Morris donation to the Pajama Program, a 501(c)3 not-for-profit organization, which promotes literacy among children in need and provides new, warm pajamas and new books to children who are waiting to be adopted. Dyce actively practices in the area of wealth planning. Her work includes estate and postmortem planning for high net worth individuals and families, the administration of estates and trusts and the preparation and negotiation of marital agreements. Dyce is experienced in estate litigation and has served as Guardian ad litem in probate proceedings. She has also litigated and settled complex matrimonial matters and she has represented clients in contested and uncontested divorce actions.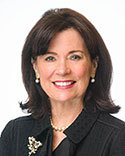 Kim Lane, a partner in the New York office, successfully represented a veteran in appealing a denial of disability benefits. In 2006, the veteran was denied benefits for post-traumatic stress suffered as a result of a race-related mob attack. The veteran—stationed on a base in rural Arkansas—was brutally attacked at a swimming hole close to the base by a mob of 15 to 20 whites who shouted racial slurs, threatened his life and forced him from a cliff into the water below. To escape the attack, he was hidden in the trunk of a car by friends as they drove him back to the base. In June 2009, Lane appealed the benefits denied by Veteran Affairs. After two years of waiting, Veterans Affairs reversed the denial and awarded benefits, along with retroactive compensation for benefits previously denied.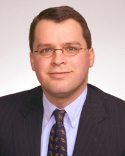 Duane Morris' work with Solar Richmond, a nonprofit organization based in Richmond, California—and the recipient of the 2009 Duane Morris Leadership Award—epitomizes an ideal example of pro bono work as an opportunity for attorneys from various offices and practice groups to work together. Solar Richmond focuses both on community development and sustainable energy, training and creating solar installation jobs for the underemployed while promoting solar power. Solar Richmond has been a pro bono client of the firm for several years. Since 2009, a team of Duane Morris attorneys from the Chicago and San Francisco offices have been assisting the nonprofit with corporate, tax, energy and intellectual property issues. Dietrich Loos has assisted Solar Richmond with corporate and tax issues so it can benefit from various government and private funding opportunities.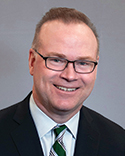 Jim Steigerwald, a member of the firm's Pro Bono Committee, was recognized as a "2011 Distinguished Advocate for Children" by the Philadelphia-based Support Center for Child Advocates for his pro bono representation of abused and neglected children. The Support Center for Child Advocates provides legal assistance and social service advocacy for abused and neglected children in Philadelphia County.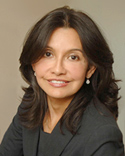 A team of attorneys led by Lida Rodriguez-Taseff reached a settlement of a voting-rights case brought on behalf of Spanish-speaking U.S. citizens in Volusia County, Fla. Under the settlement, the county will provide all citizens with bilingual ballots for all elections, beginning in 2012. The settlement marks the first language-access voting-rights case in which a municipality has voluntarily agreed to apply the basic principles of the federal Help America Vote Act to voting equipment used in jurisdictions providing language-accessible ballots. The case, Perez-Santiago v. Volusia County, was brought in the U.S. District Court for the Middle District of Florida on behalf of U.S. citizens born in Puerto Rico and living in Volusia County, as well as all Hispanic and Spanish-speaking voters in the county. The Duane Morris team included Rodriguez-Taseff, Raymond Robin, Nicole Friant and Michael Silverman.

Duane Morris attorneys and staff from the firm's Miami and Boca Raton offices joined the Florida Immigrant Advocacy Center (FIAC) to host the first clinic in Miami to provide free assistance for Haitians seeking to complete temporary protected status applications in the wake of the earthquake disaster. Our volunteers helped more than 100 Haitian individuals and families complete these applications during the all-day clinic. Harvey Gurland led the Duane Morris team, which included attorneys Tim Norris, Bill Nuernberg, Nanette O'Donnell and Miles Plaskett.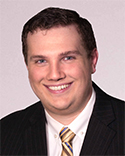 In December 2009, Duane Morris partner Matthew C. Jones was named Volunteer of the Month by Philadelphia Volunteers for the Indigent Program (VIP). Jones, who concentrates his practice in the areas of healthcare and corporate law, has helped more than ten nonprofit organizations incorporate and obtain tax exempt status through VIP, and has led several seminars for nonprofits on transactional legal issues.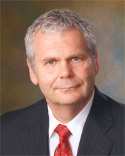 Duane Morris attorneys in the firm's Miami, Newark and New York offices sponsored clinics for the Holocaust survivor reparations program. Through this program, attorneys help Holocaust survivors apply to the German government for benefits relating to work they performed in ghettos in German-occupied areas.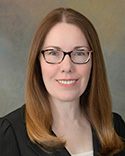 In Newark, Duane Morris attorneys interviewed the survivors and prepared the legal documents for these applications. Assisting in the program were partners Walter J. Greenhalgh, pro bono counsel A. Nicole Friant and Sheila Raftery Wiggins.
In Miami, Duane Morris volunteers assisted 19 survivors in applying for benefits under the German Ghetto Work Payment program. Partner Harvey Gurland and special counsel Felice Schonfeld provided legal services at the clinic.
In New York, Duane Morris organized a clinic for survivors, with attorneys including Arthur Dresner and Thomas Newman providing legal services.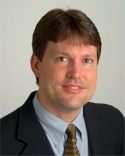 Corporate attorney John Lin and corporate partner Shelton Vaughan, both of the Houston office, recently helped Cease Addiction Now, Inc.! ("CAN") through Texas Community Building with Attorney Resources ("Texas C-Bar").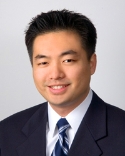 CAN was formed as a Texas nonprofit corporation in January 2007 with the purpose of providing education, counseling and treatment to individuals facing various addictions. CAN needed to obtain a determination letter from the IRS that it was a tax-exempt organization under section 501(c)(3) of the Internal Revenue Code, in order to obtain additional funding to expand its operations and treat more individuals within low-income communities. Lin and Vaughan assisted CAN in preparing its Form 1023, Application for Recognition of Exemption Under Section 501(c)(3) of the Internal Revenue Code. They also coordinated a response to the IRS after it requested additional information. Shortly after the IRS received CAN's response to the additional information request, it granted CAN 501(c)(3) status, thereby allowing CAN to seek the additional funding it needed for its operations.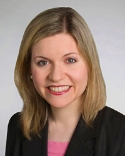 In early 2007, Duane Morris attorney Rachael Pontikes, with the assistance of Linda Stolz and John Schriver, all of the firm's Chicago office, secured asylum for a Ghanaian woman who had endured years of brutality and persecution at the hands of her common-law husband.
Prior to fleeing Ghana, the woman, both an entrepreneur and a mother, was raped, beaten and subjected to severe verbal abuse on a daily basis. Much of the violence stemmed from her partner's objection to her practice of Catholicism. Her husband also abused her four children, whom she was forced to leave in her sister's care. Even after she sustained near-paralyzing back injuries, the Ghanaian government refused to protect her from her abuser.
The woman's case involved a number of legal issues. In order to obtain asylum, Pontikes had to establish, among other things, that the woman was persecuted due to her religious beliefs and could not relocate to another place in Ghana and remain safe.
During the hearing, the woman was so impressed with Pontikes' advocacy that she said that she felt she was able to muster the courage to testify about her ordeal. Finally, at the trial's conclusion, the woman was granted asylum on religious grounds and is now eligible for U.S. citizenship.
She can now look forward to being reunited with her children, whom she has not seen in more than six years, and to finding a permanent job.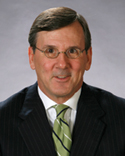 Pittsburgh bankruptcy partner Joel Walker represented an elderly Pittsburgh woman in an effort to recover her life's savings and home, which had been taken from her through improper use of a power-of-attorney. The money was taken by a former neighbor whom she trusted and to whom she granted power-of-attorney. The neighbor used that as a mechanism to transfer her money and home to himself. The issues were litigated in common pleas court, superior court and bankruptcy court. Ultimately, Walker was able to help our client recover most of the money that had been taken and return her to her home.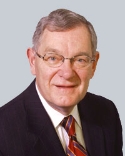 For the past decade, intellectual property partner Lew Gould and IP attorney Max Voltchenko, both based in Philadelphia,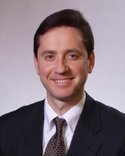 have represented the National Association for Women Lawyers (NAWL) in IP matters involving everything from filing and maintaining trademark and copyright applications/registrations to drafting license agreements, accessing potential infringement claims and counseling on enforcement of NAWL's valuable trademark and copyright rights.
In particular, Duane Morris counseled NAWL on copyright protection for its 2006 report: NAWL's first National Survey on Retention and Promotion of Women in Law Firms. In 2008, the firm obtained trademark registration for the tagline "The Voice of Women in the Law" and the phrase "From Backpack to Briefcase" for NAWL's revolutionary transition program for law students.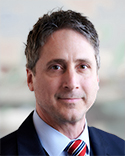 In 2006, Anthony Gallia, a trial attorney in Duane Morris' Philadelphia office, helped a New Jersey woman find safety – and justice – after years of enduring physical abuse from her husband. The woman, Terry G., was accused by the state of one count of assault against her husband and two counts of criminal contempt.
Gallia quickly found that Ms. G. was not, as the state charged, the "accused," but was herself the victim. Her husband had beaten her regularly over the course of seven years. Typically, after the 6'3" man abused his 5'3" wife, he would wait until her wounds healed and then call the police to report that he was being abused.
At trial, Ms. G.'s now-estranged husband testified that he had been severely attacked by Ms. G. without provocation. But the evidence and cross examination told a different story—one that did not support his claims. Following a mid-trial motion, Judge LeWinn dismissed the assault charge and one count of criminal contempt. Ms. G. courageously testified on her own behalf and was ultimately found not guilty of the final remaining charge of criminal contempt.
"To say that my client was pleased – facing more than a year in jail plus fines and costs if found guilty – is an understatement," says Gallia. "She even hugged me after the trial. It was truly a case of justice being served."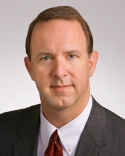 John Weiss, a partner in the firm's Business Reorganization and Financial Restructuring Practice, has been a staff member of the Chicago Legal Services Organization for the past 22 years. In that role, Weiss provides free legal advice to small business owners facing financial difficulties. He has advised approximately 20 business owners on strategies for working out their difficulties with lenders. In addition, Weiss has represented business owners in bankruptcy reorganization matters.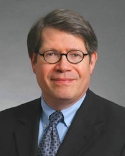 Robert Byer, a trial partner in Duane Morris' Pittsburgh office, has handled several pro bono appeals before the U.S. Court of Appeals for the Third Circuit. In one instance, Byer obtained a hearing on a habeas petition for his incarcerated client, after which a district judge concluded that Byer's client had been convicted on the basis of perjured testimony. Most recently, Byer has been providing pro bono services to KidsVoice, an advocacy organization that serves abused and neglected children. He has successfully represented two KidsVoice clients in appeals in the Superior Court of Pennsylvania.

Trial partner Paul Killion has handled a number of pro bono appellate matters over the years. These issues have ranged from immigration appeals before the U.S. Court of Appeals for the Ninth Circuit to state court appeals regarding driver's license suspensions and family law rulings. Many of Killion's past pro bono clients have been either indigent or incarcerated. Presently, Killion assists pro se indigents with civil appeals in a pro bono assistance project under the auspices of the California Court of Appeal, First District. Additionally, Killion, a resident of the firm's San Francisco office, provides advice on a wide range of legal issues to indigent clients at the Marin County Legal Aid Clinic in San Rafael, California.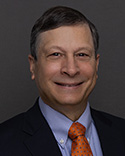 Kenneth Argentieri, a trial partner in the Pittsburgh office, has been involved in numerous pro bono representations over the past decade. At his prior firm, he was the head of his office's pro bono effort. In addition, Argentieri was president of the Neighborhood Legal Services Association from 2002 to 2004 and a member of its board for eight years. As treasurer of the Allegheny County Bar Foundation, Argentieri helped raise in excess of $1 million dollars to help fund pro bono efforts. Presently, he serves on the Allegheny County Bar Association's Public Service Committee.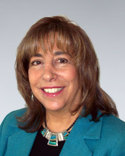 Sometimes, just helping pro bono clients obtain basic documents such as a driver's license can help a family deal with a much larger challenge. Recently, a young, hardworking Honduran couple in Washington, D.C. found themselves struggling to care for their infant son, who was born with serious heart defects requiring a heart transplant. As undocumented immigrants, and due to changes in laws restricting driver's licenses, neither of them could apply for a driver's license. Getting their son to and from the hospital for urgent medical care and visiting him there were almost impossible. On a referral, the couple found help in immigration attorney Denyse Sabagh. Sabagh worked with the Immigration Service to help the couple obtain permission to stay and work permits, a process that brought with it great risk. Because the couple was undocumented, bringing them to the attention of the Immigration Service could have led to deportation. Fortunately, Sabagh successfully obtained a grant of deferred action from the Immigration Service as well as the work permits, which are not typically granted. The clients then were able to apply for and receive Social Security numbers and driver's licenses. They can now travel to and from the hospital and be with their child while he obtains the medical care he needs. The couple also made arrangements with the state to obtain medical insurance.
Says Sabagh, "This was a miraculous result for a family in dire need."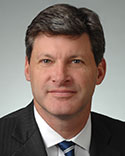 Rick Darke, an attorney in the firm's Chicago office, recently represented an immigrant through The ARK, a Chicago-based philanthropic organization that assists Jewish individuals in times of need. After a bitter divorce and custody battle, Darke's client lost her life savings and was targeted in a bogus lawsuit for alleged property damage and failing to pay rent.
Darke appeared in court approximately one year after the suit was originally filed, asking the court to set the matter for trial and order the parties to comply with Illinois Supreme Court Rule 222. The rule requires that all parties make specific disclosures, such as the theory of the case, the computation and measure of damages, and the names of witnesses. The plaintiff failed to comply with Rule 222. The court granted Darke's motion in its entirety and dismissed the plaintiff's complaint with prejudice. The dismissal of plaintiff's case has enabled the client to recover a semblance of her former life, and she is now teaching at a local school.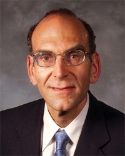 Art Momjian, chair of the firm's Affordable Housing, Community Development and Syndication Practice Group, recently provided pro bono representation to a nonprofit organization that provides transitional housing for homeless pregnant women. He assisted the organization in closing a loan with the New Jersey Housing and Mortgage Finance Agency under the agency's new loan program for special needs projects and helped the organization with its shelter care support financing.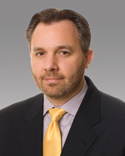 Atlanta-based Antony Sanacory recently conducted a seminar for nonprofits that provide counseling and financing to microentrepreneurs. As low-income individuals with few opportunities for upward mobility in the workforce, microentrepreneurs seek to improve their financial situation and improve their communities by operating small businesses. The Pro Bono Partnership of Atlanta provided a one-day clinic in partnership with the Association for Enterprise Opportunity (AEO) to address a variety of legal issues. Sanacory taught contracts, bankruptcy, collections and secured lending law at the clinic. The AEO will now be well armed to assist microentrepreneurs in starting successful businesses that will help improve struggling communities.