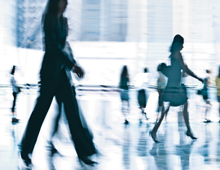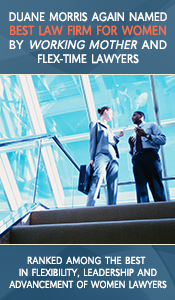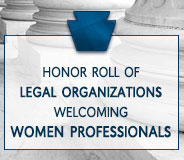 Accomplished Attorneys
Joining Duane Morris
Congratulations
New Partners - 2014

Developing Opportunities for Women in the Legal Profession
The Duane Morris Women's Initiative brings together women attorneys throughout the firm to exchange ideas, foster and expand business contacts and opportunities, and enhance attorney development. The Initiative develops and sponsors programs on various topics, including women's leadership, legal trends geared toward female in-house counsel and practice-related issues.
Awards & Accolades
Duane Morris has been named one of the 2013 Working Mother and Flex-Time Lawyers "50 Best Law Firms for Women," based on its family-friendly policies and business development initiatives that retain women and advance them into the leadership pipeline. The Working Mother list celebrates the law firms that are most successful in retaining and promoting women lawyers, measured on factors including: representation; flexibility; child care; leadership, compensation, development and advancement of women; as well as time off policies. Duane Morris was named on the inaugural list of Best Law Firms for Women in 2007 and was named again in 2012.
For the fourth year in a row, Duane Morris has been cited on the 2013 Honor Roll of Legal Organizations Welcoming Women Professionals. Created by the Pennsylvania Bar Association (PBA) Commission on Women in the Profession (WIP), the annual list recognizes law firms that are committed to diversity and provide tools to enable women lawyers to continue and advance in their professional careers. Also, Duane Morris received notice in the Lawyers Club of San Diego 2012 Equality Survey, referencing our percentage of female partners, overall percentage of female lawyers and firmwide policies regarding part-time arrangements and paternity leave. The firm has also been listed by Women 3.0 magazine as one of the Top 100 Law Firms for Women, and Philadelphia magazine named Duane Morris one of the Best Places to Work, noting the firm's strong mentoring and networking programs for women attorneys.
Many of our attorneys have also been honored, including: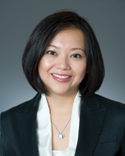 Duane Morris partner Suzan Jo has been selected for the 2014 Fellows Program of the Leadership Council on Legal Diversity (LCLD), a national organization composed of the legal profession's top general counsel and managing partners. Suzan joins a class of 170 attorneys from around the United States who have been selected as LCLD Fellows for 2014—the largest class in the program's history. Launched in 2011, the LCLD Fellows program is an ambitious, highly structured initiative built to increase diversity at the leadership levels of the nation's law firms and corporate legal departments. Over the course of the yearlong program, participants will be challenged to improve their professional brands, build relationships that enhance professional development, participate in corporate learning experiences and sharpen stewardship and leadership skills. Previously, Suzan was named to Super Lawyers' list of "Rising Stars" for three consecutive years (2011, 2012 and 2013).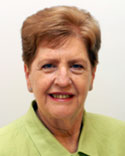 Duane Morris attorney M. Elaine Jacoby will be honored with the 2014 Alice Paul Equality Award by the Alice Paul Institute, of Mount Laurel, New Jersey. The award honors individuals from who capture the spirit of Alice Stokes Paul and continue her mission of advancing women's equality. (Paul was a leader in the campaign for women's right to vote, authored the original proposed Equal Rights Amendment in 1923 and initiated gender equality principles in both the United Nations Charter and in the 1964 Civil Rights Act.) Elaine, who was inspired by the womenís rights movement to become a lawyer, began practicing law in 1975 when there were few women partners in New Jersey law firms. She practices in the areas of employment law and civil litigation, and has spent much of her career developing and implementing equal employment opportunity compliance programs designed to prevent workplace discrimination and harassment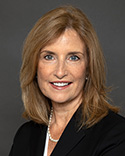 Leader of the firm's Information Technologies and Telecom group Sandra A. Jeskie was again recognized as a 2014 Client Service All-Star MVP in BTI Consulting Group's annual polling of in-house counsel, being one of only 15 attorneys nationwide so honored for the past three consecutive years. Sandy, chair of the Duane Morris Women's Initiative and a member of the firm's Partners Board, was also named one of just 43 "Best-of-the-Best Attorneys" and "Cream of the Crop Litigators" by Law360 in 2013. Sandy previously served as president of the International Technology Law Association.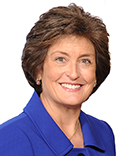 Patricia P. Hollenbeck, a trial partner in the San Diego office, has been elected as the new Lawyers Club President of San Diego. Patty has been a long time board member, active contributor, and previous vice president to the Lawyers Club. The Lawyers Club of San Diego is a specialty bar association that seeks to advance the status of women in the law and in society. In addition, Patty was the recipient of the 2013 Cheryl Bryson Leadership Award from the Duane Morris Women's Initiative. The Bryson award is named for former Duane Morris partner Cheryl Blackwell Bryson, a Duane Morris lawyer who died in January 2012 after a long battle with cancer, and recognizes female attorney leaders at the firm. Patty, in addition to being recognized for contributions to women in the profession, including issues of the professional development and advancement, was also recently named one of the 2013 Top Lawyers in San Diego.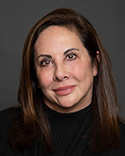 Jennifer A. Kearns, a partner in the firm's San Diego office, has been re-elected to the board of directors of Mama's Kitchen, Inc. Mama's Kitchen is a nonprofit organization that delivers full nutrition to low income clients affected by AIDS/HIV or cancer at no cost to the client. Full nutrition means three meals a day for every day of the year. If a client has minor children living in the household, Mama's Kitchen also delivers full nutrition to the children, also at no cost. Founded in 1990, Mama's Kitchen delivered its six millionth meal in 2012. Kearns served two consecutive terms as a member of the board of directors of Mama's Kitchen from 2004 through 2010 and served as board president in 2007. Her new term will commence January 1, 2014.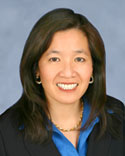 Vicki G. Norton, Ph.D. a partner in the San Diego office, has been named the Issues Leader for the American Intellectual Property Law Associationís (AIPLA) Biotechnology Committee. As issues leader, Vicki oversees and reports on the activities of the Biosimilars, Diagnostics and Gene Patenting, Industrial Biotech, Biotech Litigation, PTAB Actions, Plant biotech, and the Technology Transfer and Licensing Subcommittees as they report on timely biotech matters impacting biotechnology intellectual property. Vicki practices in the area of intellectual property law with a focus on biotechnology and chemical patent counseling and litigation. She also serves as co-chair for the Biologic Products and Competition Sub-Committee of AIPLA.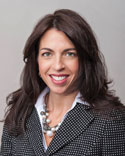 Philadelphia partner Lauren Lonergan Taylor was honored with the Duane Morris Women's Initiative's 2013 Work-Life Balance Award. Lauren practices in the areas of commercial finance, secured transactions, business reorganization, financial restructuring, creditors' rights and bankruptcy law. She serves as a member of the Duane Morris Recruitment and Retention Committee and as the Philadelphia Office Programming Co-Chair for the firm's Women's Initiative.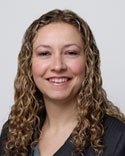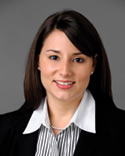 A team of Duane Morris attorneys and staff who help human trafficking survivors through Girls Educational & Mentoring Services (GEMS) accepted the seventh annual Duane Morris Pro Bono Award. GEMS provides a range of services to address the needs of young women who have experienced commercial sexual exploitation and domestic trafficking. Numerous Duane Morris volunteers have represented survivors in motions to vacate criminal convictions resulting from their trafficking. Singled out for recognition were Duane Morris attorneys Rosa Ertze and Nicole Woolard, of the New York office, for their work with a client who was trafficked and forced into prostitution at a very young age, impregnated by her trafficker, and made to abandon her daughter in Mexico when the baby was just a few months old. After escaping her traffickers in New York, the client spent years searching for her daughter unsuccessfully. Rosa, Nicole and the team were able to locate her daughter, then 15 years old and, in collaboration with Mexican authorities, rescue her from the same traffickers that had trafficked her mother. Rosa, Nicole and the team were able to help our client gain legal custody of her daughter and successfully petition the U.S. Immigration and Customs Enforcement for Humanitarian Parole to allow the daughter to come to the U.S. with her mother.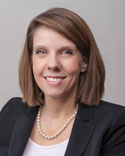 Trial partner Lauren DeBruicker has been named the new board chair of the Inglis Foundation, a Philadelphia organization dedicated to helping people with severe physical disabilities. Lauren hopes to help the organization tackle the issue of affordable accessible housing for people in wheelchairs. Earlier this year, Lauren was named a recipient of Magee Rehabilitation Hospital's 2013 Champion in the Community Award for leadership on disability issues.
Speaking Engagements and Events
Recent and upcoming events include:

Duane Morris Partner Patricia Hofstra to Present "Health Care Arbitration and Peer Review Hearings"
May 1, 2014 | Chicago | The Tremont Chicago Hotel

Duane Morris Special Counsel Amy McCracken to Speak at Life Services Network's Annual Conference"
April 30, 2014 | Rosemont, IL | Donald E. Stephens Convention Center

Duane Morris Partner Lori Ocheltree to Speak at the Berkeley Chamber of Commerce's New California Labor Laws Luncheon
March 5, 2014 | Berkeley, CA | Berkeley Chamber Conference Room

Duane Morris Partner Sheila Slocum Hollis to Speak at E-World Energy and Water Congress
February 11, 2014 | Essen, Germany

Duane Morris Partner Sheila Slocum Hollis to Speak at the Environmental Law Institute Seminar
February 5, 2014 | Washington, D.C. | Environmental Law Institute

Duane Morris Partner Cyndie Chang Served as a Panelist at the Phoenix Rising MCLE Workshop
January 11, 2014 | Los Angeles | Loyola Law School

Duane Morris Women's Initiative
Archived Events | Full list of Duane Morris Events
In the News and Bylined Articles
Duane Morris Chicago Office Adds Litigator and Education Partner Lisa T. Scruggs
February 10, 2014
New Board Chair at Inglis is Quite Able, Thank You
By Natalie Pompilio | The Philadelphia Inquirer | January 29, 2014
Lauren DeBruicker Elected as Inglis' New Board Chair
By Maiken Scott | NewsWorks | October 16, 2013
Attorney Profile: Rachael Pontikes (40 Under Forty)
Staff Writer | Chicago Daily Law Bulletin | 2013
3 Employer Pitfalls in Donning and Doffing Policies
By Natalie Hrubos | Law360 | October 2, 2013
Basis Disparities and Valuation Discrepancies Under the NII Tax
By Carolyn Sprinchorn | Tax Notes | September 23, 2013