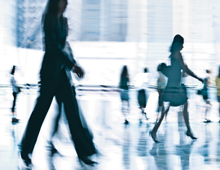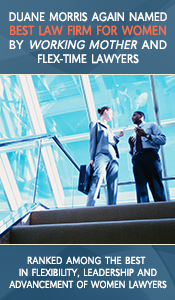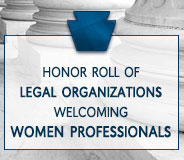 Accomplished Attorneys
Joining Duane Morris
Congratulations
New Partners - 2014

Developing Opportunities for Women in the Legal Profession
The Duane Morris Women's Initiative brings together women attorneys throughout the firm to exchange ideas, foster and expand business contacts and opportunities, and enhance attorney development. The Initiative develops and sponsors programs on various topics, including women's leadership, legal trends geared toward female in-house counsel and practice-related issues.
Awards & Accolades
Duane Morris is consistently ranked as one of the 50 Best Law Firms for Women by Working Mothers and Flex-Time Lawyers, based on the firm's family-friendly policies and business development initiatives that retain women and advance them into the leadership pipeline. The Yale Law Women 2014 survey honored Duane Morris for family-friendly part-time programs. In addition, for the fifth year in a row, Duane Morris has been cited on the Honor Roll of Legal Organizations Welcoming Women Professionals. Created by the Pennsylvania Bar Association Commission on Women in the Profession, the annual list recognizes firms that are committed to diversity and provide tools to enable women lawyers to advance their careers. Duane Morris' mentoring and networking programs for women attorneys have been cited by Law360, Women 3.0 magazine, Philadelphia magazine and others.
Many of our attorneys have also been honored, including: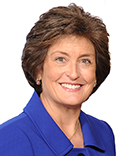 Duane Morris partner Patricia P. Hollenbeck, of the San Diego office, has been elected as the 43rd President of Lawyers Club of San Diego, serving a one-year term from July 1, 2014. A member of the organization's board of directors since 2011, Patty recently completed her term as vice president of the Finance & Fundraising Section. She previously served as the chair of several Lawyers Club committees, including Membership and Judicial Endorsements. Lawyers Club of San Diego is a specialty bar association that seeks to advance the status of women in the law and in society. In the past, Patty was the recipient of the 2013 Cheryl Bryson Leadership Award from the Duane Morris Women's Initiative. The Bryson award is named for former Duane Morris partner Cheryl Blackwell Bryson, a Duane Morris lawyer who died in January 2012 after a long battle with cancer, and recognizes female attorney leaders at the firm. Patty, in addition to being recognized for contributions to women in the profession, including issues of the professional development and advancement, was named one of the Top Lawyers in San Diego in 2013.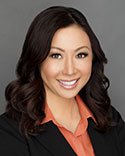 Duane Morris partner Cyndie M. Chang was recently appointed managing partner of our Los Angeles office. Ms. Chang was also recognized by the Daily Journal as one of the 2014 Top 100 Women Lawyers in California. Last year, The Recorder named Cyndie a "2013 Lawyer on the Fast Track" and she was included on the Lawyers of Color Inaugural Hot List, which honored 100 early-to-mid-career minority attorneys for excellence in legal profession. Cyndie is the vice president of communications to the National Asian Pacific American Bar Association (NAPABA) and immediate past president of the Southern California Chinese Lawyers Association.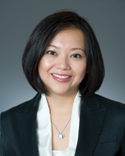 Duane Morris partner Suzan Jo has been selected for the 2014 Fellows Program of the Leadership Council on Legal Diversity (LCLD), a national organization composed of the legal profession's top general counsel and managing partners. Suzan joins a class of 170 attorneys from around the United States who have been selected as LCLD Fellows for 2014—the largest class in the program's history. Launched in 2011, the LCLD Fellows program is an ambitious, highly structured initiative built to increase diversity at the leadership levels of the nation's law firms and corporate legal departments. Over the course of the yearlong program, participants will be challenged to improve their professional brands, build relationships that enhance professional development, participate in corporate learning experiences and sharpen stewardship and leadership skills. Previously, Suzan was named to Super Lawyers' list of "Rising Stars" for three consecutive years (2011, 2012 and 2013).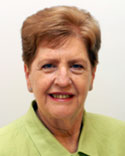 Duane Morris attorney M. Elaine Jacoby will be honored with the 2014 Alice Paul Equality Award by the Alice Paul Institute, of Mount Laurel, New Jersey. The award honors individuals from who capture the spirit of Alice Stokes Paul and continue her mission of advancing women's equality. (Paul was a leader in the campaign for women's right to vote, authored the original proposed Equal Rights Amendment in 1923 and initiated gender equality principles in both the United Nations Charter and in the 1964 Civil Rights Act.) Elaine, who was inspired by the women's rights movement to become a lawyer, began practicing law in 1975 when there were few women partners in New Jersey law firms. She practices in the areas of employment law and civil litigation, and has spent much of her career developing and implementing equal employment opportunity compliance programs designed to prevent workplace discrimination and harassment.
Speaking Engagements and Events
Duane Morris Women's Initiative
Recent and upcoming events include:
Duane Morris Attorneys Michael Swit, Michael E. Clark and Lisa Clark to Speak at "Medical Device & Legal Professionals: A Collaborative Exchange"
December 11, 2014 | Washington, D.C. | AARP Foundation Litigation
Duane Morris Partner Rachael Pontikes to Present at Emerging Issues in FDA Law: Implementation of DQSA Conference
December 3, 2014 | Washington, D.C. | Arnold & Porter
Duane Morris Partner Sheila Slocum Hollis to Speak at the American Conference Institute's 10th National Forum on Energy Trading Compliance & Regulation Enforcement
November 21, 2014 | Washington, D.C. | Washington Marriott Wardman Park
Duane Morris Partner Jet Stigter to Speak at the Expatise Conference "Employing Staff In and From Asia"
November 18, 2014 | Amsterdam | World Trade Center Amsterdam, Conference & Event Center
Duane Morris Partner Patricia Hofstra to Speak on "Mergers and Acquisitions, Legal and Reimbursement Considerations" at the 2014 LUGPA Annual Meeting Program
November 8, 2014 | Chicago | The Drake Hotel
Duane Morris Partner Beatrice O'Donnell to Speak at The Women of the Section of Litigation Conference Hosted by the ABA
November 7, 2014 | Chicago | The Palmer House
Archived Events | Full list of Duane Morris Events
In the News and Bylined Articles
Revamped Immigration System Could Help Employers in War for Talent
By Michael Giardina | Employee Benefit News | November 21, 2014
Dogs: An Office's Best Friend?
By Elana Baurer | The Legal Intelligencer | November 18, 2014
Shelter Dogs and Inmates Reinvent Themselves Together At New Leash On Life USA
By Kimberly Lippman | The Legal Intelligencer | November 18, 2014
Duane Morris Attorneys Receive Firm's Women's Initiative Awards
November 17, 2014
Duane Morris Partner Yvette Roland Named California State Bar Court Judge
November 7, 2014
Automatic Stay Prevents Attachment of After-Acquired Judgment Lien
By Rudolph J. Di Massa Jr and Catherine B. Heitzenrater | The Legal Intelligencer | November 7, 2014
Duane Morris Chicago Office Adds Intellectual Property Partner Andrea M. Augustine
November 5, 2014