Affidavit: Healthcare and the Law - A Call for Healthcare Boards to Evaluate Conflict of Interest
By Delphine O'Rourke
Summer 2019
The Wharton Healthcare Quarterly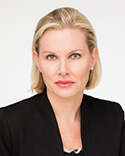 The high profile conflict of interest (COI) scandal at the Memorial Sloan Kettering (MSK) Cancer Center is a call to action for healthcare boards and their members to evaluate their organizations' conflict of interest oversight. The scandal has become synonymous with egregious and ethically troubling relationships between non-profit health systems and pharma companies - even at the highest levels of one of the most prestigious healthcare institutions in the world. Almost nine months after the significant and publically scrutinized COI lapse, the preeminent New York research hospital and institution is still trying to recover from the reputational, leadership, and governance damage.
The shocking story—the millions of dollars the chief medical officer of the Cancer Center and one of the world's leading breast cancer doctors not only received from pharmaceutical companies, medical device manufacturers, and consultants but failed to disclose—was dramatically revealed by The New York Times and ProPublica in a front-page story that immediately gained traction. …
In the aftermath of the scandal, Memorial Sloan Kettering engaged outside counsel to perform an extensive independent review of its COI process. Counsel shared the findings with the MSK board in April, including the determination that Memorial Sloan Kettering's top executives failed to report their financial relationships and the Cancer Center failed to implement protocols to vet its own employees' relationships with corporations. The lapses were not intentional - they happened because of a lack of attention given to COIs.
To read the full version of this article written by Duane Morris partner Delphine O'Rourke, please visit The Wharton Healthcare Quarterly website.