Calling Time on the Wire Act
By Christopher L. Soriano
December 11, 2018
iGamingBusiness North America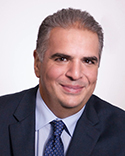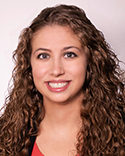 Initial revenue figures from online sports betting in New Jersey paint a promising picture of what might be to come from the US market as a whole but for how long will the Wire Act continues to constrain operators' activities?
One hurdle to growth in the US is the current need to have significant infrastructure in each state in which an operator wishes to offer online sports betting and to confine the acceptance of wagers to persons physically present within the host state.
The primary driver of this need is the Interstate Wire Wager Act of 1961, known commonly as the Wire Act. Basically, the Wire Act creates these additional hurdles and prohibits the transmission of a sports bet or wager across state lines.
Of course, it was the Department of Justice's (DOJ) 2011 reinterpretation of the Wire Act that opened the door to internet gaming in the US in the first place.
To read the full text of this article, please visit the iGaming Business website.
Christopher L. Soriano is a gaming law specialist and partner in the Cherry Hill, N.J. office of Duane Morris LLP. He was assisted in preparing this article by associate Samantha L. Haggerty. She practices in the areas of gaming law and litigation and is the secretary of the New Jersey State Bar Association's Casino Law Section.