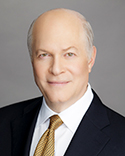 As we move into 2018, community bankers across the land should be proud not only that they survived the Great Recession, but that they actually thrived in its aftermath. Despite the increased regulatory compliance burden, negative interest rate environment, increased competition from both large banks and non-bank lenders, and cybersecurity challenges, community banks continue to achieve real profitability, maintain capital adequacy, and experience growth. Based on information compiled by Center State-Correspondent Division for the Second Quarter of 2017, community banks are reporting on average a return on equity of 8.86 percent, a return on assets of .90 percent, a loan to deposit ratio of 85 percent, a net interest margin of 3.75 percent, net loan charge offs at a 10-year low of 0.4 7 percent, and deposit growth at an annualized rate of 4 percent.
The coming year is likely to see these trends continue, but community banks will need to address many new challenges that will require sound judgment, monetary commitment, creative thinking, and tenacity.
Corporate governance, which "took a holiday during the economic downturn," according to one regulator, will once again be front and center on the regulators' agenda for 2018. As such, succession planning will be a priority. Board composition and competency needs to be analyzed in light of the institution's business plan. Regulators will be looking for board members with competency in risk management, credit, accounting, and executive compensation. Directors must continue to receive education and training to keep them current. The implementation of a plan to ensure board diversity and attract younger directors is recommended. While boards must remain actively involved, the micromanagement dictated by the economic downturn should give way to meaningful and active oversight of senior management based on the risk culture established by the board. Compensation systems for management that transmit the board's risk appetite and reward success within those parameters are expected to be implemented by more and more community banks.
History demonstrates that the economy operates in cycles and we have just passed 10 years since the burst of the last bubble. While the economic trends look positive for 2018, community banks must maintain a strong credit culture and resist the pressures engendered by increased competition and vanishing customer loyalty to ease underwriting standards. As visits to the shopping mall are replaced with online shopping and as workers increasingly operate from remote locations rather than office buildings, commercial real estate concentrations that are continuously monitored and re-examined are a necessity.
Community banks are re-examining their respective market niche and, once confirmed, are recommitting their resources to that niche. The increased competition for the customer from large banks and non-bank lenders and the changing nature of that customer will obligate community bankers to define and understand their customers and their financial service needs more than ever. Millennials are a significant part of the current economy and understanding how they bank and what they are looking for - as business owners and consumers - will be even more critical. Personal contact, relationship banking, and responsiveness remain the "calling cards" of the community bank, but in 2018, bankers need to reevaluate what those terms mean and how to provide them to the changing customer. Studies indicate that while Millennials may rarely walk into a bank, they have more monthly interaction with bank providers than other segments of the population. Community banks will need to increase their commitment to digital access to banking services. Many banks are reconsidering their branch network and drastically reducing their size and staff while making inviting and responsive changes to those facilities to meet the busy lifestyles of the customer.
Enterprise risk management will continue to be a priority in 2018. In addition to credit risk already discussed, with projections of the federal funds rate rising to 2.5 percent -3.0 percent by 2019, banks have to evaluate their commitment to assets of longer term that could have negative effects in a rising interest rate environment. Such an environment will naturally increase the liquidity risk posed by potential deposit runoff as investors in 2018 look to achieve the best returns. Community banks will need to continue to develop their data tracking and credit portfolio review and reporting to avoid potential future credit risk developments. In addition, with the BSAf AML obligation here to stay, community banks will need to regularly improve their customer "onboarding" and account monitoring systems to satisfy their duty to know their customer and their customer's principals.
Of course, cybersecurity will continue to be of major concern for community banks in 2018, as "hackers" become more and more sophisticated. Some experts say that the key question, regardless of the institution's size, is not "if the bank will be hit" but "when it will be hit" and what systems and procedures are in place to adequately respond to the security breach. The reputation and financial risks that can follow the breach can be significant. As a result, community banks will continue to need to invest in security, software, vendor relationships, and personnel training to keep up adequate defenses.
M&A is likely to continue to be very active in 2018. While community bank boards of directors generally remain committed to independence to serve their customer base, the reduction in qualified "C-suite" management, continued pressure of regulatory compliance (despite the promise of reduced regulatory burdens for the community banks), aging boards of directors, increased sophistication of and demands by shareholders for market rate returns, and higher purchase price multiples make business combinations an attractive way for target shareholders to monetize their investments or become part of a larger and more liquid financial institution. At the same time, while the number of desirable targets has been reduced, the acquirer's drive for increased market share, business diversification, market consolidation, management and board talent, as well as increased stock market value, make acquisitions a necessary part of community banks' 2018 strategic plan.
If adopted, proposed rulemaking issued by the federal banking agencies this Fall would, according to the Joint Release - NR 2017-11 dated September 27, 2017, apply a "simpler regulatory capital treatment" for mortgage servicing assets and "certain acquisition, development, and construction loans" providing some relief for community banks involved in those types of business.
Finally, the recent announcement by the current administration to introduce a sweeping tax overhaul plan is likely to be the single most far-reaching development for community banks in 2018. The plan to lower the corporate tax rate to 25 percent is expected to boost net income by a median 9 percent and support the payment of corporate dividends. Community banks, which traditionally have relatively high effective tax rates, could recognize even bigger gains. This should continue to fuel stock values and the corresponding stock market rally. However, the plan is rumored to include the elimination of the interest deduction for businesses, which could dramatically change the structure of corporate finance and significantly reduce loan demand. It appears that the mortgage interest deduction will remain in some form, which is good news for mortgage lenders and the housing market. The reduction in corporate tax rates will lessen the value of deferred tax assets left over from losses sustained in the economic downturn and could result in some institutions recognizing a one-time hit to their earnings, which would hopefully be made up quickly through higher profits from the lower tax rates.
As 2018 approaches and the challenges appear on the horizon, no one can be sure how community banks will address those challenges, but former Chairman of the Federal Reserve, Ben Bernanke, may have said it best when he wrote, "I am confident that the flexibility and creativity of community bankers will allow them to adapt their business model to prevailing financial and economic trends and conditions."
Arthur A. Coren, a partner at Duane Morris LLP in its Los Angeles office, has represented large banking institutions, as well as community banks and their holding companies, for more than three decades. Art focuses on regulatory matters, M&A, capital raising and corporate governance.
Reprinted with permission of WesternBanker.