The renegotiation and revision of NAFTA will have the potential to completely change the economic landscape of North America in the future.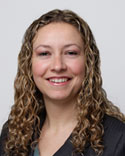 Rosa Ertze
The North American Free Trade Agreement ("NAFTA") has resulted in a substantial increase of trade within North America, which has grown by 245 percent since 1993 to more than $ 1 trillion in 2016[1]. The three member states—Mexico, Canada and the United States—are among the top trading partners with each other, especially in the energy sector, where Mexico is the top importer of U.S. energy goods and Canada is the top exporter to the U.S., with $100 billion of energy products traded in 2016.[2]
Most of the trilateral trade comprises of intermediate goods and component parts transported multiple times across borders before the finished product is completed. It is reported that 40 percent of the value of Mexican exports and 20 percent of the value of Canadian exports originate from component parts made in the U.S. This economic integration of supply chain from raw materials to final product has led to greater efficiency and competitiveness within the region.
With respect to the U.S. and Mexico, trade has grown 5.4 times primarily due to the progressive elimination of trade barriers, with $1.5 billion of goods traveling across the border each day.[3] The largest sectors of bilateral trade in 2016 include transportation equipment and electronic products, which the U.S. imports $99.5 billion and $58.4 billion, respectively, from Mexico alone.[4] In agricultural trade, Mexican imports of some fruits and vegetables account for 50 percent to 90 percent of U.S. consumption.
On May 18, 2017, U.S. Trade Representative Robert Lighthizer issued a 90-day notification to the United States Congress of the Trump administration's intent to renegotiate NAFTA. The discussion commenced with a series of public hearings; the first took place on June 27 in Washington, D.C., and was led by U.S. Commerce Secretary Wilbur Ross. Subsequently, a detailed set of negotiation objectives will be published and negotiations between the three countries will begin tentatively on August 16. Mr. Ross has indicated that the renegotiation of NAFTA is a priority for the Trump administration and has identified the best window for negotiations as ending in December 2017 or January 2018.
Key Issues for Renegotiation
E-commerce. The entrance of digital trade raises new issues to be renegotiated, such as commitments to remove barriers to electronic payment card services, electronic signatures and other matters relating to the cross-border transfer of information (either by electronic means or through forced localization of data centers).
Rules of origin. The rules of origin may be tightened especially with regard to the automotive sector to reflect modern developments in manufacturing and encourage more production within the North American region. This may take the form of modifying the current methodologies for qualifying a product as originating from a NAFTA country.
However, this could become self-defeating if the rules become too tight such that North American companies buying more component parts from within North America become less competitive than those from China and Japan, due to the higher cost of component parts in North America. It is likely that a line-by-line analysis for each imported product will have to be undertaken regarding this sensitive issue.
Intellectual property rights. Given the close-knit processes involved in integrated supply chains, IP arrangements have been an integral part of the NAFTA framework. The renegotiation may consider expanded provisions, such as those negotiated in the Trans-Pacific Partnership ("TPP"), on copyright and trademark in the digital environment, additional patent protections for pharmaceuticals and criminal penalties for trade secret theft and ex officio authority for customs agents to seize counterfeit and pirated goods.
State-owned enterprises. The key issue relates to the potential disadvantages to private sector firms due to the additional support given to state-owned enterprises in terms of subsidies, low-cost credit and preferential treatment in government procurement.
Labor and environmental measures. The two side agreements signed together with NAFTA, namely the North American Agreement on Labor Cooperation ("NAALC") and the North American Agreement on Environmental Cooperation ("NAAEC"), are likely to be strengthened during the renegotiation to better protect workers and the environment. The movement of professionals between the member states is also an important issue to be discussed to facilitate the process of business management and negotiations, especially for multinational companies.
Dispute settlement mechanisms. Investor-state dispute settlement provisions have been scrutinized in recent free trade agreements signed by the U.S., suggesting that NAFTA may be renegotiated to limit the ability of Canadian or Mexican companies from bringing claims against the U.S. government.
Also, NAFTA Chapter 19 binational dispute settlement provisions to review antidumping and countervailing duty decisions of a domestic administrative body may be eliminated. This alternative to judicial review has been regarded by many as a loss of U.S. sovereignty and also had an adverse effect on some U.S. industries, such as the softwood lumber industry.
Regional cooperation. The harmonization and alignment of inspections standards across the three countries is likely to be renegotiated to save time and costs when goods are transported across a border.
Trade deficit. The trade deficit of $55.6 billion between the U.S. and Mexico

[5]

has been a cause of concern in President Trump's election campaign. It should be noted that this figure does not capture the significant amount of domestic consumption from Mexicans who travel to the U.S. to purchase goods, which has been estimated to be $30 billion.
Negotiating Positions of Each Country
United States
The United States' trade policy is unclear as President Trump withdrew the U.S. from the Trans-Pacific Partnership, which the Obama administration had negotiated with Mexico, Canada and nine other Pacific Rim countries. The trade deal would have strengthened workers' rights to strike and bargain collectively, enhanced the ability to enforce environmental standards and added U.S.-friendly rules for digital trade, such as punishing online piracy. On the other hand, the TPP would maintain the investor-state mechanisms, allowing multinationals to bring claims against the governments of the states involved.
It appears that President Trump prefers negotiating bilateral agreements with individual countries as opposed to multilateral ones, which has been described by trade expert Chad P. Bown as "zero sum" and exploiting the United States' position as a large economy to negotiate a better deal with other smaller economies.
Furthermore, the U.S. also has a history of a "hub-and-spoke" approach to free trade agreements, with the Obama administration starting talks on the Trans-Pacific Partnership without Canada and Mexico, and also rebuffing Canada's and Mexico's desires to join the Transatlantic Trade and Investment Partnership with the European Union. This is compounded by President Trump's battered bilateral ties with Mexico, which has caused mounting tension in the region.
Much remains to be seen in the coming months with protectionist policies championed by President Trump's slogans of "Buy American" and "America First." Many U.S. unions and associations, such as the National Council of Textile Organizations and the Retail Industry Leaders Association, have voiced their support of NAFTA and its update to support current supply chains and new sectors such as the digital economy.
Mexico
Mexican President Enrique Peña Nieto has laid out 10 goals for his government in the upcoming negotiations, such as ensuring that NAFTA remains tariff-free, ensuring the free flow of remittances and seeking the orderly return of any Mexican migrants.
There is a focus on a "win-win-win" situation so that all three countries benefit from the revamped NAFTA and negotiations are not seen as a zero sum game. However, if negotiations conclude unfavorably and the renegotiated agreement is "less than what [Mexico] already has," Mexico's Economy Minister Ildefonso Guajardo has indicated that the country is willing to leave NAFTA.
The most recent negotiation between the U.S. and Mexico occurred in March over the United States' allegations that Mexican sugar farmers have been engaging in dumping practices. The two countries reached an agreement to lower the proportion of refined sugar exported from 53 percent to 30 percent and to reduce the quality of sugar exported from 99.5 percent to 99.2 percent.[6] In arriving at this outcome, the U.S. experienced mounting pressure by an American sugar lobby and Mexico had in mind the upcoming NAFTA renegotiation. As such, this decision indicates the tenor of the complex and sensitive negotiations ahead regarding NAFTA, where similar issues and conflicting interests will be raised.
Another positive sign in trade negotiations occurred during the recent meeting between President Trump and President Peña Nieto at the G20 Summit in Hamburg, which both parties have described as "very strong dialogue" and "very good progress."
Canada
Canada is keen on maintaining their diplomatic relations and trading position with the U.S. Canadian Prime Minister Justin Trudeau worked in a coordinated effort with Mr. Peña Nieto to convince Mr. Trump not to withdraw from NAFTA in April 2017. Mr. Trudeau also reminded Mr. Trump that Canada is the top buyer of U.S. exports overall, as well as for 35 states[7], hoping that any trade negotiations will follow along the same lines as those in the past. During this period, Canada has been working to strengthen relationships with states that trade heavily and are politically important to the U.S., such as Michigan, Indiana and North Carolina, because of their support for Mr. Trump in the recent presidential election.
Another layer of complexity to the negotiations is the recent imposition of tariffs on Canadian softwood lumber by the U.S. for the fifth time after decades of disagreement. While Mr. Trudeau hopes to keep this dispute out of the NAFTA renegotiation, U.S. Commerce Secretary Ross has cited failures in the NAFTA as the cause of this perennial problem.
On July 13, Mr. Trudeau is scheduled to meet with more than 30 U.S. governors to discuss technology and cross-border trade at a summit in Rhode Island, which will be his last visit to the U.S. before the NAFTA renegotiations open.
Potential Repercussions
Since the implementation of NAFTA 23 years ago, many companies have relied on it as a vital part of their operations and created significant supply chains based on it. Estimates indicate that nearly five million jobs in the U.S. are related to trade in goods and services with Mexico, especially in the states on California, Texas, New York and Florida. [8]
In the manufacturing sector, NAFTA has contributed to trade specialization, such as in the automobile industry, where the U.S. and Mexico trade billions of dollars' worth of automobile parts from one another to decrease costs for manufacturers in the U.S. As such, the revision of NAFTA could make the United States' automobile sector less competitive and place as many as 31,000 U.S. jobs in jeopardy.[9] Furthermore, it is uncertain whether changes to NAFTA will reverse the decline in manufacturing employment over the past few decades, as it is possible that production is shifted to low-cost countries such as China and India, rather than the U.S.
In the agricultural sector, Mexican imports in fruits and vegetables makes up for deficiencies in domestic supply to ensure a stable supply throughout the year. There is also a high level of interdependence on agricultural trade between the U.S. and Mexico with $5.6 billion in grains, oilseeds and animal feed from the U.S. exchanged for $590 million of bovine calves from Mexico.[10] These calves are then reared in the U.S. and $3 billion of meat and poultry products are exported back to Mexico. Mexico is the third destination for U.S. agricultural products and its second largest source of imports.[11] The effects of changes to NAFTA will likely affect prices for consumers, with sharp increases to be expected.
As a trading bloc, North America exports $2.3 trillion goods worldwide, which account for 18 percent of global exports.[12] There are also significant cross-border investments totaling $52 billion from Mexico across more than 6,500 U.S. businesses.[13] United States investments to 66,000 Mexican companies accounts for 46 percent of all Mexican foreign direct investment.[14]
The renegotiation and revision of NAFTA will have the potential to completely change the economic landscape of North America in the future. The upcoming negotiations should focus on a modernization of NAFTA to promote economic integration, competitiveness and liberalization in a win-win-win framework.
Rosa M. Ertze is special counsel in Duane Morris' New York office. She practices in the area of corporate law and International business transactions, advising domestic, multinational and foreign companies on mergers and acquisitions, private equity restructurings, general corporate matters, cross-border direct foreign investment, joint ventures, financings and securitizations.
Notes
[1] "NAFTA's Impact on the U.S. Economy: What Are the Facts?" (2017, September 6). Retrieved from http://knowledge.wharton.upenn.edu/article/naftas-impact-u-s-economy-facts/.
[2] Mexico's Ministry of Economy with data from U.S. Department of Commerce.
[3] "Remarks by Secretary of State: February 2017." Retrieved from https://www.state.gov/secretary/remarks/2017/02/268029.htm.
[4] Mexico's Ministry of Economy with data from U.S. Department of Commerce.
[5] Office of the United States Trade Representative. https://ustr.gov/countries-regions/americas/mexico.
[6]Barrera, A. and Graham, D. (2017 June 5). EXCLUSIVE-U.S.-Mexico sugar deal struck ahead of NAFTA talks; industry divided. Retrieved from http://www.cnbc.com/2017/06/05/reuters-america-exclusive-us-mexico-sugar-deal-struck-ahead-of-nafta-talks-industry-divided.html.
[7] Pérez-Peña, R. and Austen, I. (2017, February 13). Retrieved from https://www.nytimes.com/2017/02/13/world/canada/justin-trudeau-donald-trump.html.
[8] Campbell, A. (2017, December 9). Nearly 5 Million U.S. Jobs Depend on Trade With Mexico. Retrieved from https://www.theatlantic.com/business/archive/2016/12/mexico-nafta-trade/510008/.
[9] "Revisiting NAFTA: The Stakes for Key Industries" (2017, April 27). Retrieved from https://www.nytimes.com/2017/04/27/business/economy/nafta-impact-industries-cars-agriculture-apparel-pharmaceuticals.html.
[10] Ramos, K. and Pelosky, J. Mexico, NAFTA, and the Future of the North American Economy. Retrieved from https://www.ineteconomics.org/uploads/general/US-Mexico-Trade-Relationship_Kenneth-Smith-Ramos_5-30-17.pdf.
[11] U.S. Department of Commerce, Chapters 1-24 HS.
[12] Mexico's Ministry of Economy, with data from IMF and WTO.
[13]Stirling, S. (2017, May 5). Multiple Mexico-California Connections in Spotlight at International Luncheon. Retrieved from http://calchamberalert.com/2017/05/05/multiple-mexico-california-connections-in-spotlight-at-international-luncheon/.
[14] Mexico's Ministry of Economy.