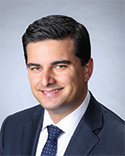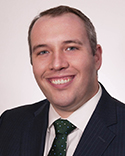 Adult-use marijuana may be coming to Oklahoma sooner rather than later — barring any unforeseen events, legalization of marijuana for adult use will be on the state's ballot this year.

On June 23, in the case of In re: State Question No. 807, Oklahoma Supreme Court rejected arguments that the proposed initiative was legally insufficient as preempted by federal laws making marijuana illegal. Interestingly, the court explained that state legalization of marijuana would not be "clearly or manifestly" unconstitutional as preempted by the federal Controlled Substances Act, or CSA, despite the apparent conflict.
The Proposed Ballot Initiative
In December 2019, two Oklahomans filed State Question No. 807, or SQ 807,[1] a proposed ballot initiative that adds a new article to the Oklahoma Constitution — Article 31 — "which would generally legalize, regulate, and tax marijuana for adults 21+ under state law."[2]

Among other things, the new constitutional article (in proposed Section 15) provides for retroactive application of the legalization of marijuana for adult use — it would permit those convicted of once-criminal conduct made lawful by Article 31 to "file a petition for resentencing, reversal of conviction and dismissal of case, or modification of judgment and sentence before the trial court" in accordance with Article 31.[3]
Court Finds No "Positive Conflict" With the CSA
Shortly after the proposal was publicly filed, there was a proceeding brought before the Oklahoma Supreme Court challenging the constitutionality of SQ 807. The challenge to SQ 807 was rooted in the argument that it violated the supremacy clause of the U.S. Constitution, because under federal law — the supreme law of the land — marijuana is illegal.

In particular, the petitioner argued that SQ 807 was preempted by the CSA, which classifies marijuana as a Schedule I drug. The petitioner also unsuccessfully argued preemption under the Racketeer Influenced and Corrupt Organizations Act and Section 280 of the Internal Revenue Code.

With respect to the CSA, the court addressed head-on the argument that the proposed legalization of marijuana in Oklahoma would conflict with federal law.

As the court noted, federal courts have held that a state law is preempted on the ground of a "positive conflict" only where there is an actual conflict "such that compliance with both federal and state law is a physical impossibility ... or where state law stands as an obstacle to the accomplishment and execution of Congress' full purposes and objectives."[4]

Neither was satisfied. First, explaining that "[t]he physical impossibility standard is a high burden," the court submitted that the proposed Article 31 does not require Oklahomans to violate a provision of the CSA, and thus Oklahomans could comply with both state and federal law by not using marijuana.[5]

Second, concerning whether the state law would be an obstacle to the federal purpose behind the CSA, the court looked to the purpose of the CSA and quoted the U.S. Supreme Court's statement that the purpose was "to conquer drug abuse and to control the legitimate and illegitimate traffic in controlled substances."[6]

Further, the court found that the purpose of the CSA was not to coerce states into following its particular structure — indeed, as the court noted, "the federal government lacks the power to compel Oklahoma, or any other state, to enforce provisions of the CSA or to criminalize possession and use of marijuana under state law."[7]

Ultimately, the court described the nature of the conflict as one whereby the voters of Oklahoma, were they to adopt the proposed constitutional amendment, "would be parting ways with Congress only regarding the scope of acceptable use of marijuana."[8]
Marijuana Legalization by Ballot Initiative: A Familiar Route
With SQ 807, Oklahoma is poised to join an increasingly large number of states that have chosen to legalize marijuana in one form or another. Colorado was the first state to legalize adult-use marijuana and, as Oklahoma proposes to do this year, it did so by changing its constitution through a ballot initiative.

Since that time, Colorado's adult-use marijuana business has grown year over year and generated massive amounts of tax revenue for the state: from $67 million in 2014 to $302 million in 2019.[9] In addition to tax revenue, it has been reported that legalization of adult-use marijuana has had a positive impact on the state's tourism industry as well.[10]

Given the economic benefits that Colorado has enjoyed, it is not surprising that other states have followed suit: At present, 11 states permit adult-use marijuana, 36 states permit medical marijuana and 13 states permit a low-THC extract to treat limited medical conditions.

Of the 11 states that legalized marijuana for adult use, 10 have done so by ballot initiative, just as Oklahoma proposes to do. Vermont is the only state to have arrived at an adult-use marijuana program by way of legislation.[11]

The frequent use of ballot initiatives to address the legalization of adult-use marijuana is in part a reflection of the difficulties of a legislative solution.

By way of example, New Jersey Gov. Phil Murphy campaigned on the issue of adult-use marijuana and boasts more than a 70% approval rating in his state. Yet, in May 2019, legislators abandoned a bill to legalize adult-use marijuana; in response, the state has, like Oklahoma, placed an initiative on the ballot in 2020.[12]

Other states will have marijuana legalization on the ballot in November, too. Mississippi voters will get the chance to vote on legalizing marijuana for medical purposes.[13] South Dakotans will be given the chance to vote on adult use[14] and medical[15] marijuana proposals. Initiatives in various other states are still pending qualification or final approval for appearance on the ballot.
Looking Ahead
So, according to the Oklahoma Supreme Court, SQ 807 "is legally sufficient for submission to the people of Oklahoma."[16] Of course, putting the vote to the people of Oklahoma does not guarantee that the measure will pass — similar initiatives have failed elsewhere.[17] Still, clearing the hurdle of the Oklahoma Supreme Court is a significant step toward marijuana legalization in the state. The court's opinion may also have implications beyond Oklahoma's borders.

In particular, albeit in the context of preemption, the court's analysis of a proposed state law allowing for the sale or consumption of marijuana against the backdrop of the Controlled Substances Act, making such conduct a federal criminal offense could provide a road map for other state courts faced with similar questions in the ballot initiative context or in others.

As the marijuana market matures, a wide range of disputes in the industry continue to make their way into court. These disputes include quarrels over proposed legalization measures — as with SQ 807 — but also range from IRS enforcement actions to employment-related lawsuits, insurance coverage disputes and contract fights.

A fundamental, threshold issue in many of these cases, sometimes raised by the court on its own or by one or more of the defending parties, is how to reconcile state laws permitting the sale and use of marijuana with federal laws outright prohibiting such actions. Judges around the country have taken a variety of approaches and a number of courts have adopted the rulings and reasoning of their sister courts.

Therefore, while the industry is still young enough that no judicial decisions on these questions are predictable or taken for granted, every decision on this type of question — especially a decision that finds no conflict with the federal drug laws sufficient to supplant the state's authority — is worth noting.
Justin M. L. Stern and Joseph Pangaro are associates at Duane Morris LLP.
Notes
[1] https://www.sos.ok.gov/documents/questions/807.pdf. Oklahoma State Question No. 807, Initiative Petition No. 423 (filed Dec. 27, 2019) (to be codified at Ok. Const. Art. 31).

[2] Id.

[3] Id.

[4] In re: State Question No. 807, Initiative Petition No. 423, 2020 OK 57 (Ok. June 23, 2020).

[5] Id.

[6] Id. (quoting Gonzalez v. Raich, 545 U.S. 1, 12 (2005)).

[7] Id.

[8] Id.

[9] https://www.colorado.gov/pacific/revenue/colorado-marijuana-tax-data.

[10] https://www.denverpost.com/2015/12/09/marijuana-has-huge-influence-on-colorado-tourism-state-survey-says-2/.

[11] 18 V.S. § 4230 et seq.

[12] New Jersey Marijuana Legalization Amendment (filed December 16, 2019) (to be codified at NJ. Const. Art. IV, Sec. VII).

[13] https://www.sos.ms.gov/elections/initiatives/InitiativeInfo.aspx?IId=65.

[14] https://sdsos.gov/elections-voting/assets/2020_CA_LegalizeMarijuana_AGStatement.pdf.

[15] https://sdsos.gov/elections-voting/assets/2020IM_Legalize_Marijuana_Medical_Use_AG_Statement.pdf.

[16] In re: State Question No. 807.

[17] See, e.g., North Dakota Measure 3 (rejected Nov. 6, 2018).
Reprinted with permission of Law360.