The Devil Is in the Details: General Releases from Employees That Fail to Specifically Refer to Mass. Wage Act Are Insufficient to Release Wage Act Claims
By Bronwyn Roberts
January 11, 2013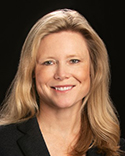 In Crocker v. Townsend Oil Co. Inc., SJC-11059 (Dec. 17, 2012), the Massachusetts Supreme Judicial Court (SJC) held that a general release from an employee in favor of an employer that purports to release all possible existing claims will be enforceable as to the rights and remedies conferred by the Massachusetts Wage Act, M.G.L. c. 149, § 148 ("Wage Act"), only if the agreement is stated in clear and unmistakable terms, and specifically refers to the rights and claims under the Wage Act that the employee is waiving. General releases contained in settlement or termination agreements that do not explicitly include the release of Wage Act claims will fail to waive those claims.
The SJC's opinion provides authority that Wage Act claims can be settled by private agreement, and rejects a longstanding argument by plaintiff's counsel that the "special contract" provision of the Wage Act ("No person shall by a special contract with an employee or by any other means exempt himself from this section or from section one hundred and fifty") prevented releases of wage claims.
The Massachusetts Wage Act provides for mandatory triple-damage and attorneys' fee awards against employers who violate the act. It also provides for individual liability to the "president, and treasurer of the corporation and any officers or agents having the management of such corporation." M.G.L. c. 149, § 148. Given the high stakes involved in defending Wage Act claims, employers should consider taking immediate steps to review their severance and settlement agreements to ensure that the releases sought in those documents specifically refer to the rights and claims under the Wage Act.
Bronwyn L. Roberts is a partner in Employment, Labor, Benefits and Immigration Practice Group in the firm's Boston office.
Disclaimer: This article is prepared and published for informational purposes only and should not be construed as legal advice. The views expressed in this article are those of the author and do not necessarily reflect the views of the author's law firm or its individual partners.