Cannabis 203: Investing in Cannabis
July 18, 2019 | Webinar | Duane Morris LLP

Duane Morris will be hosting the July 18 webinar, "Cannabis 203: Investing in Cannabis," from 12:30 p.m. to 1:30 p.m. (Eastern time).
Our panel of experienced investment professionals and industry leaders will review key business and legal issues to consider when looking at investments in the space and how they differ from noncannabis investments. Topics to be discussed include:
Key considerations when looking at an investment
How do you reconcile valuations and revenue streams, and do you factor in tax adjusted results (if and when Section 280E is no longer an issue)?
How does diligence differ in the sector?
How do you define the market?
Effect of the black market
How do deal structures and deal terms differ in this sector?
Presenters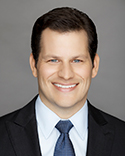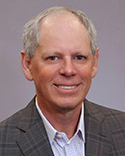 Tiffany Liff, Managing Director of Cresco Capital Partners
Brandy Gray, Managing Partner of Urth Capital Advisors LLC and Managing Member of BG Enterprises LLC
Webinar Replay
About the Program
The Duane Morris Cannabis Industry Group returns with its series of webinars reviewing issues and developments affecting the cannabis industry. Each session will feature a specific topic, discuss the legal and business implications and provide insight on key matters.