Cannabis 303: Civil Litigation and COVID-19 Implications for the Cannabis Industry: An Unavoidable Consequence of a Maturing U.S. Cannabis Market
April 21, 2020 | Duane Morris LLP | Webinar

Duane Morris will be hosting the April 21 webinar, "Cannabis 303: Civil Litigation and COVID-19 Implications for the Cannabis Industry: An Unavoidable Consequence of a Maturing U.S. Cannabis Market," from 12:30 p.m. to 1:30 p.m. (Eastern time).
The maturing cannabis industry mirrors other U.S. industries in many ways including, with increasing frequency, the use of civil litigation to resolve disputes and reward injured parties. However, given the cannabis regulatory structure, cannabis-focused civil litigation raises unique issues. This webinar will highlight the growing number and various types of civil litigation matters that are being filed in the cannabis industry, including CBD-related products liability and consumer fraud cases, performance-related securities litigation, operator partnership disputes, breach of commercial contracts such as supply agreements, trademark infringement actions and employment litigation matters. In addition, given that commencing and resolving commercial litigation is a financial decision as much as anything, this webinar will also cover the heightened stakes for cannabis businesses in light of the economic impact of COVID-19.
Please join us to review the recent landscape of cannabis-related commercial litigation, discuss the potential impact of COVID-19 on marijuana- and hemp-related civil litigation, and learn best practices for businesses with respect to preparing for, and possibly preventing, potentially resource-draining and almost always disruptive civil litigation matters.
Presenters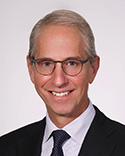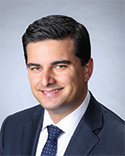 Webinar Replay
About the Program
The Duane Morris Cannabis Industry Group returns with its series of webinars reviewing issues and developments affecting the cannabis industry. Each session will feature a specific topic, discuss the legal and business implications and provide insight on key matters.