A Conversation with Distinguished Alumnae
November 20, 2019 | Philadelphia, PA | Duane Morris LLP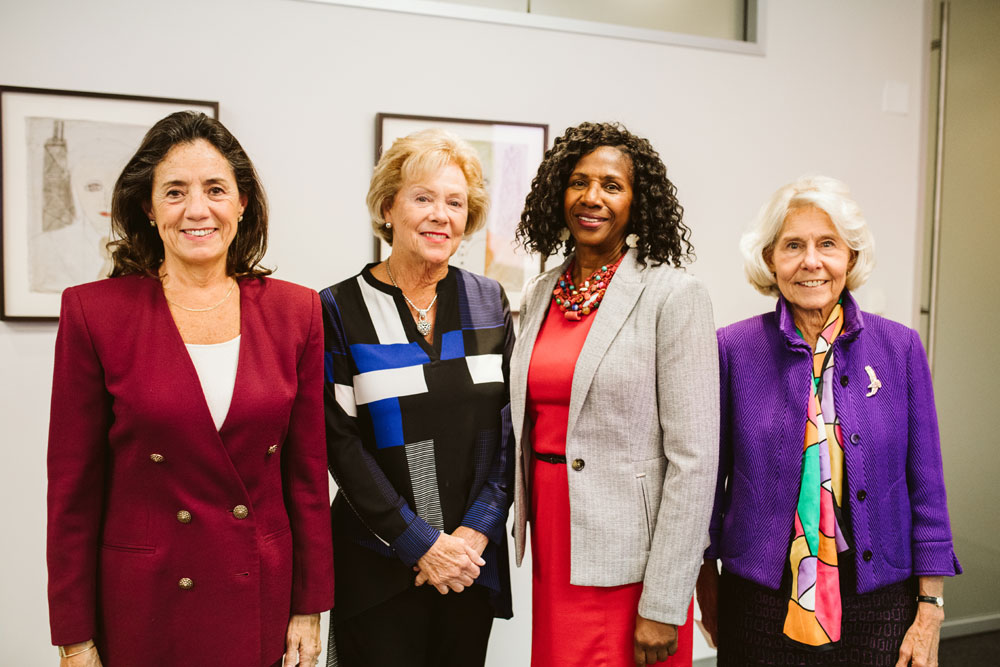 From left to right: Barbara Adams, Judge Rendell, Paulette Brown and Judge Pratter
On November 20, 2019, Duane Morris' Philadelphia Diversity & Inclusion Committee and Women's Impact Network for Success (WINS) hosted an event featuring four distinguished Firm alumnae.
The Honorable Marjorie Rendell, the Honorable Gene Pratter, Barbara Adams and Paulette Brown shared stories about their time at the Firm and discussed their extraordinary professional accomplishments.
About the Panelists
Judge Marjorie Rendell
The Honorable Marjorie "Midge" O. Rendell joined Duane Morris in 1973 as the Firm's 42nd lawyer. She departed in 1994 when she was nominated by President Clinton to serve as a judge on the U.S. District Court for the Eastern District of Pennsylvania. In 1997, she was elevated by President Clinton to serve as a judge on the United States Court of Appeals for the Third Circuit. Judge Rendell served as the first lady of Pennsylvania from 2003 to 2011, after serving as the first lady of Philadelphia from 1992 to 2000.
Judge Gene Pratter
The Honorable Gene Pratter spent nearly three decades at Duane Morris before being unanimously confirmed to the U.S. District Court for the Eastern District of Pennsylvania in 2004. During her career at Duane Morris, Judge Pratter was a mentor to many of the Firm's lawyers, as well as a Firm leader. She served as Duane Morris' first General Counsel from 1999 to 2004. In addition to being the General Counsel, Judge Pratter chaired the Firm's ethics committee, served as vice chair of the Trial Practice Group, and was a member of the Partners Board.
Barbara Adams
Barbara Adams joined Duane Morris in 1977, and ultimately served as chair of the Firm's Finance Practice Group and a member of the Firm's Partners Board. She practiced law at Duane Morris until 2005 when she was appointed General Counsel of the Commonwealth of Pennsylvania. In that role, she led a staff of more than 500 lawyers in representing the governor and more than 30 executive and independent agencies and commissions in litigation, transactions, regulatory, legislative and criminal justice matters. Ms. Adams also served as General Counsel to the Philadelphia Housing Authority from 2011 to 2016. Ms. Adams currently serves on the boards of several FS Investments funds, including one public company.
Paulette Brown
Paulette Brown was a partner in the Employment & Immigration Practice Group at Duane Morris from 2000 to 2005. She went on to serve as President of the American Bar Association, making her the first woman of color to hold that office. Under her leadership, she created the Diversity & Inclusion 360 Commission to analyze the state of diversity and inclusion in the legal profession, the judicial system and the ABA. Ms. Brown also served as President of the National Bar Association, where she led a delegation that monitored the first free and democratic elections in South Africa.
View more photos from the event on Facebook.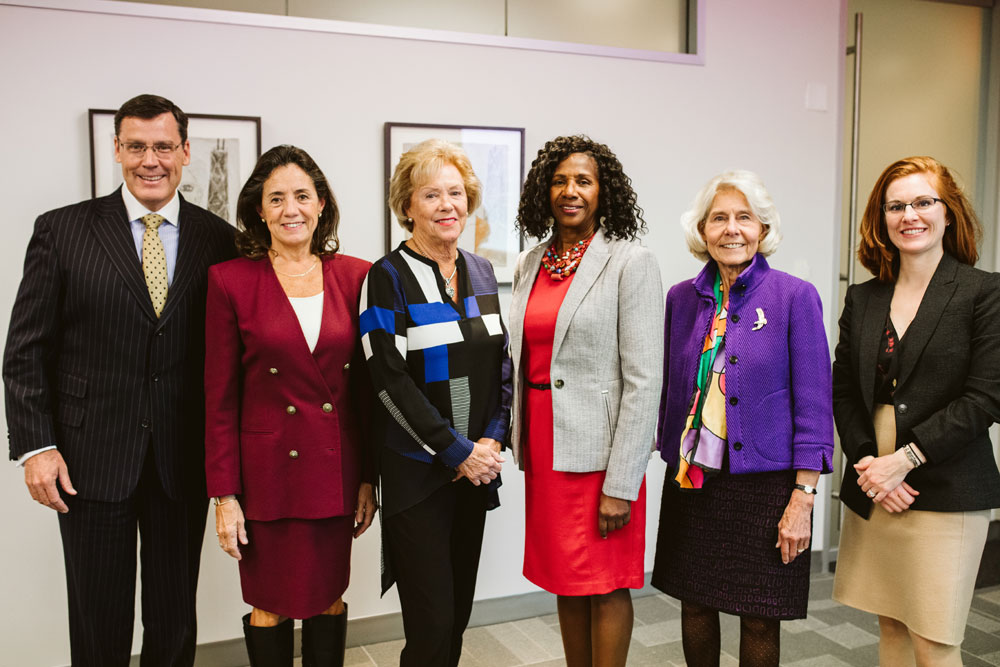 From left to right: Duane Morris Chairman and CEO Matt Taylor, Barbara Adams, Judge Rendell, Paulette Brown, Judge Pratter, and Duane Morris Associate and Philadelphia Office Inclusion Committee Chair Lynne Evans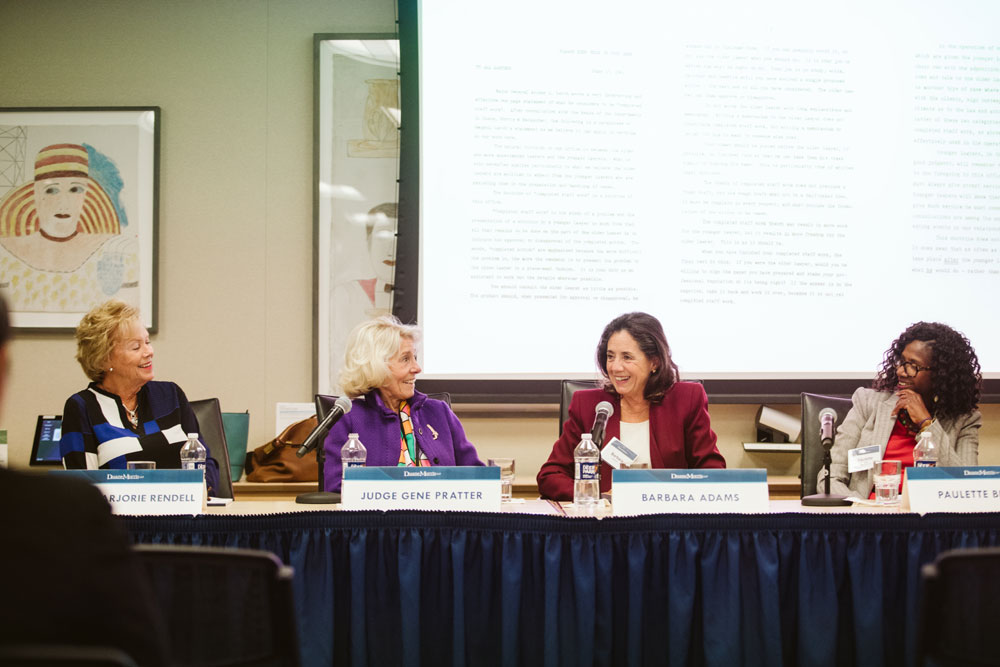 From left to right: Judge Rendell, Judge Pratter, Barbara Adams and Paulette Brown