Cyber Security and Global Data Privacy
December 14, 2017 | New York | Rockefeller Plaza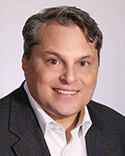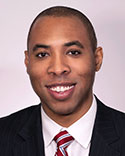 Duane Morris, Deloitte and the Metropolitan Black Bar Association (MBBA) are hosting a CLE program, "Cyber Security and Global Data Privacy CLE," on Thursday, December 14, 2017, in New York at the Rockefeller Plaza from 8:30 a.m. to 11:00 a.m.
Registration & Breakfast: 8:30 a.m. to 9:00 a.m.
Cyber Security - A Prudent Approach: 9:00 a.m. to 10:00 a.m.
Global Data Privacy Rules: 10:00 a.m. to 11:00 a.m.
Speakers
John M. Neclerio, Partner, Duane Morris LLP
Simeon S. Poles, Associate, Duane Morris LLP
Each CLE will be for one hour and provide 1 credit. Attendees will receive 2 credits if they stay for both CLEs.
CLE Description for Cyber Security – A Prudent Approach
A key challenge in understanding the impact of cyber-attacks is that common perceptions are most influenced by what companies are required to report publicly, primarily theft of protected identifiable information (PII), payment information, and personal health information (PHI). Discussions tend to focus on costs related to customer notification, credit monitoring, and the possibility of legal judgments or regulatory penalties. This course will focus on the less discussed and often less obvious impacts associated with attacks focused on intellectual property theft, espionage, data destruction or attempts to disable critical infrastructure. Through this dialogue, you will gain an understanding of how to drive a multi-disciplinary approach that integrates deep knowledge of cyber threats with business context, valuation techniques, and financial quantification to transform the way you manage cyber risk and to improve your organization's ability to recover when a cyber-attack occurs.
CLE Description for Global Data Privacy Rules
The global privacy landscape has made headlines with the imminent enforcement of game-changing laws such as the General Data Protection Regulation (GDPR), and the enactment of Privacy Shield, a new cross-border data transfer method. These changes affect clients across industry, and failure to comply may result in considerable penalties (including fines of up to 4% of worldwide turnover and even criminal liability). This course provides participants with an understanding of basic privacy terminology and an overview of privacy requirements across the globe before moving into more advanced considerations around the approach, components and strategy behind developing and maintaining a holistic global privacy program.