The New FTC Data Security Requirements for Institutions of Higher Education
December 15, 2021 | Webinar | Duane Morris LLP

Webinar Replay
Duane Morris will hold a webinar, "The New FTC Data Security Requirements for Institutions of Higher Education," on Wednesday, December 15, 2021, at 12:00 p.m. Pacific.
About the Program
Join the Duane Morris Education Team for an overview of the FTC's revised Safeguards Rule, published on October 27, 2021, which strengthened data security requirements for financial institutions, including all Title IV institutions of higher education. Michelle Donovan and Jessica Highwill explain the new cybersecurity and testing requirements and deadlines that schools must now meet.
Speakers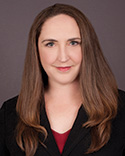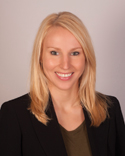 About Duane Morris
Duane Morris LLP, a law firm with more than 800 attorneys in offices across the United States and internationally, is asked by a broad array of clients to provide innovative solutions to today's legal and business challenges.
For years, Duane Morris has served all sectors of education, along with the various businesses that support them. Our attorneys provide these organizations with deep experience and trusted guidance regarding complex issues that impact school decision-making on operations, finances and strategic planning for the future.