Overview of New Federal Rules on Hemp Production and Q&A
November 6, 2019 | Duane Morris LLP | Webinar

Duane Morris and the American Trade Association for Cannabis and Hemp (ATACH) invite you to the webinar, Overview of New Federal Rules on Hemp Production and Q&A, on November 6, 2019, from 12:30 p.m. to 1:30 p.m. (Eastern time).
About the Program
On October 29, 2019, the USDA established the long-awaited regulatory framework fully implementing the legalization of hemp under federal law in the 2018 Farm Bill. While the new regulations should provide enhanced uniformity in certain areas of hemp production and distribution in the U.S., states may still regulate hemp more stringently than the federal government and differently from one state to another. Duane Morris attorneys and Michael Bronstein, a founder of ATACH, will provide an overview of and answer questions about the new regulatory framework.
Presenters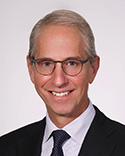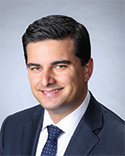 Michael Bronstein, President and Co-Founder of American Trade, Association for Cannabis and Hemp
Webinar Replay
About the Duane Morris Cannabis Industry Group
Duane Morris attorneys in offices throughout the U.S. and internationally have extensive experience with the wide array of issues attendant to legal cannabis business activities, including licensing for cultivation, processing and dispensing; litigation; banking and finance; raising and deploying capital; mergers and acquisitions; protecting intellectual property; real estate development; public company representation and SEC filings; land use and zoning; healthcare and research; taxation; and cross-border transactions. In addition to advising participants in the medical and adult-use cannabis and hemp/CBD industries, as the industry has grown Duane Morris attorneys experienced in cannabis-related issues frequently advise clients in other sectors whose businesses intersect with the expanding regulated cannabis sector.