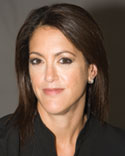 Nanette Heide
Duane Morris partner Nanette Heide has been named to Mergers & Acquisitions' list of Most Influential Women in Mid-Market M&A for the second consecutive year. In an interview with the magazine, Ms. Heide shares insight about her career, practice and her commitment to fostering accomplishments of women in the industry.
---
Mergers & Acquisitions has named 36 leaders the 2019 Most Influential Women in Mid-Market M&A. All are outstanding dealmakers both inside and outside of their firms.
Interest in women's issues is high, as is clear by the record number of women heading to the U.S. Congress. … But many women in the middle market are stepping up and recommitting to helping each other. …
How did you get into dealmaking?
At a point in my career, I became an in-house general counsel. A significant aspect of my position was reviewing all contracts and agreements with clients and vendors. The goal was always to create value for the company, so it was imperative that we reach a favorable outcome for the business, a reasonable compromise on issues where necessary, and ensure positive economic outcomes. It was in this role that I really learned how to be a dealmaker.
How has a mentor helped your career?
When I first moved to New York to practice law, I was a litigator. I worked extensively with a woman partner who was brilliant and intimidating; she really pushed me to be my best. There were many nights I thought I could never find the answers or write a brilliant legal argument, but she would tell me to keep at it, that I would find what I needed. For her, quitting was not an option, and she instilled that in me. It inspired me to dig deep and accomplish things I didn't think I was capable of doing. Because that partner didn't give up on me, and encouraged me, I kept working and became a better lawyer. To this day, I encourage the people who work with me, especially the women, to be persistent, dig deep and find their path. I try to instill in them the same confidence that she had in me.
What is your current role?
I am a partner in the Duane Morris Corporate Practice Group. I represent private equity and venture capital investors, multinational and domestic corporations (public and private), in a wide spectrum of corporate finance transactions, including mergers and acquisitions, private equity and venture capital investments, institutional private placements, cross-border transactions, debt and equity structuring transactions, reverse mergers, joint ventures and strategic alliances. I have also formed and structured private equity and hedge funds. My clients span a wide variety of industries, from companies in the retail and consumer products industries, including fashion and apparel, pharmaceutical and medical technology to communications, to media and Internet-based businesses. I am also a member of our Partners' Board, which is responsible for all major policy decisions for the firm. In addition, I serve as the Chair, Duane Morris Fashion, Retail & Consumer Products industry sector group and am a member of the Steering Committee for our Women's Impact Network for Success. …
Describe your influence on the middle market.
This past year, I co-founded Exponent: Raising Women Dealmakers to a New Power. We created Exponent to provide a new platform where women in the finance ecosystem could come together to exchange ideas, information and introductions. In July 2018, we hosted our inaugural Exponent Exchange, which brought together more than 200 women for a day of networking and content-rich presentations. We curated the attendees from a trusted network, so the connections everyone made were meaningful. We are furthering our mission and have hosted several successful events. Through Exponent, we continue to influence the way women make deals happen together. In addition, I am a member of the Corporate and Mergers and Acquisitions Committee of the International Bar Association (IBA) – The Global Voice of the Legal Profession. I am currently Vice-Chair (and Chair-Elect) of the Private Equity Subcommittee. This past October, together with five other women attorneys focused on M&A, we created the first-ever meeting of Women in International M&A held at the IBA Annual Meeting and Conference in Rome, Italy. The meeting drew over 60 attendees. Through this, we established another platform for women lawyers from around the globe focused on M&A to meet and exchange information to further international M&A transactions. …
For more information, visit the Mergers & Acquisitions website.