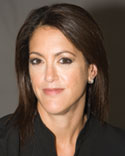 Fast fashion retailers have largely been immune to the challenges crippling department and specialty stores until possibly now, as recent sales reports suggest no spot is safe within the turbulent retail space.
[…]
"Fast fashion is dependent on high volume," said Nanette Heide, ACG New York board member and partner at Duane Morris. "As the consumer becomes more conscious, they may be moving away from impulse purchases of garments that are made to be off trend the moment they are placed in a shopping bag."
[…]
To read the full article, visit TheStreet.com.