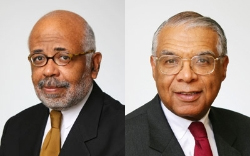 Our goal in picking the "Diverse Attorneys of the Year" was to recognize those minority lawyers who made significant contributions to the practice of law between our last Diversity supplement in 2009 and this year.
Our criteria was relatively broad, and yet simple: we sought to shine the spotlight on Pennsylvania-based attorneys who had a major impact on the legal profession, whether it was by winning a major court decision or a large verdict, achieving a leadership position at a firm or in the bar, bringing in a significant piece of business to a firm, closing a major deal, or having a major public policy impact.
We used two methods to look for attorneys to honor. First, we solicited for letters of recommendation for attorneys all across Pennsylvania, no matter their practice area, size of firm, or whether they came from the private, government or public interest sector. Solicitations were sent out to all of our contacts at law firms, government offices, bar associations, corporations and public interest groups, and we were pleased with the strong response.
Secondly, we combed through our own archives from the last two years, looking back at who achieved noteworthy things. This was because we wanted to be sure to consider as wide a range of individuals as possible.
Also, it should be noted that for the purposes of this list we chose to define diversity in terms of race, ethnicity and sexual orientation. This is in response to a number of people, particularly several minority attorneys, who urged us in the past to consider diversity in its broadest sense, including sexual orientation.
We do not include gender because we have a supplement that alternates yearly with this one, "Women in the Profession," dedicated to highlighting that demographic, and will continue to do so.
We feel the people on this list merit the honor, and that when you read their profiles, you'll understand why they were selected. They are listed in alphabetical order by last name.
Undoubtedly, there will be people missing from this list who should be on it. If you think that is the case, we want to hear from you. Part of the reason we choose to do a list like this is not just to highlight notable attorneys and judges, but get to know them better ourselves.
As always, but particularly on the issue of diversity, we want your feedback, especially regarding those areas in which you think we can improve. The better we get to know the superstars in our profession, the better coverage we can provide.
Congratulations to all the honorees. We hope to see you at the luncheon in your honor on June 7!
- The Editors
Robert L. Archie Jr.
Duane Morris partner Robert Archie has kept busy with his municipal finance, real estate and corporate practice over the last few years, but he has also held another high-profile role.
He has been on the Philadelphia School Reform Commission since 2009, and is currently serving as its chairman. The commission oversees the operations, management and educational programs of the Philadelphia School District.
The SRC has played a prominent role recently in responding to a number of media flaps over the school district's awarding of contracts, its handling of student safety and how it has disciplined teachers. As chairman of the commission, Archie has been at the forefront of addressing the public and other school stakeholders on these issues.
Archie also sits on the board of trustees of Lincoln University, serving as a member of its executive committee and chairman of its audit committee.
George B. Vashon (dec.)/ Nolan N. Atkinson Jr.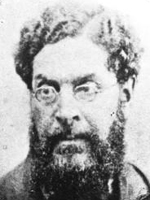 In October, the state Supreme Court took the rarest of steps — it posthumously admitted someone to the bar.
And for George B. Vashon's family, it was a momentous occasion that reversed a 163-year injustice. Vashon, a black man, was denied admittance to his hometown bar in Allegheny County, Pa., in 1847 and 1868 because of the color of his skin. It mattered not that he had two college degrees and had completed a mentorship with a local judge.
The court took the action because Wendell G. Freeland, a Pittsburgh-based attorney, filed a petition with the high court and Vashon's great-grandson, Nolan N. Atkinson, Jr., a partner at Duane Morris in Philadelphia, served as a petitioner in the case.
For Atkinson, a member of the firm's trial practice group, the petition was just another mark in a career marked by efforts of increasing diversity in the legal profession. This one, obviously, hit a bit closer to home.
Atkinson was Duane Morris' first Chief Diversity Officer. He is now the chair of the firm's diversity and inclusion committee and formerly served as the chair of the Philadelphia Diversity Law Group Inc., a group of larger law firms and corporations committed to increasing diversity.
Reprinted with permission from The Legal Intelligencer, © ALM Media Properties LLC. All rights reserved.