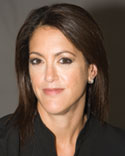 Mergers & Acquisitions is proud to present our third annual roll call of The Most Influential Women in Mid-Market M&A. In the view of their colleagues who nominated them, and our editors who researched their accomplishments, the 35 women profiled here represent the women dealmakers with the strongest track records, the biggest footprints and the most promising futures in middle-market finance…
Nanette Heide
Nanette Heide has been practicing M&A and private equity law since 2001. Previously the general counsel for Tribute International (Videosnap), she was lured away by a surging middle market for M&A.
"At that time, there was a tremendous amount of financing of young emerging companies, including rolling them on to platforms," she recalls.
Today, as a Duane Morris partner, Heide chairs the law firm's fashion, retail and consumer products industry groups. "As a former general counsel and CFO, I delight in leading a team to create inventive, strategic combinations," she says about herself. "In counseling companies, I often rely on the skills I developed as part of a management team, and can readily appreciate the pressures and sensitivities of my clients in an M&A transaction." …
But working with the C-suite to close deals is not Heide's only passion. "My focus is to make sure I'm doing the right thing for people," she says.
One group of people that she's particularly focused on are the women who aspire to work in M&A and private equity… "Creating a community of women dealmakers is what we have to do in this industry."
Heide puts her money where her mouth is. A member of Duane Morris' Women's Impact Network for Success (WINS) steering committee, as well as its diversity and inclusion steering committee, Heide recently spurred the firm to support the Alley to the Valley (A2V) community of influential women.
A2V, which came together in 2010, consists of women in business, politics and media and aims to bring together successful women to help others achieve their business goals. Duane Morris recently hosted an A2V event of more than 40 women from the fashion and consumer industries. The participants, who included investment bankers and CFOs, discussed their challenges and shared their objectives. Heide terms it a "very powerful day," and says a number of deals were made.
To read the full text of this article, please visit Mergers & Acquisitions.