Lawyers on the Fast Track 2008
Jaime L. Lawton
September 29, 2008
The Legal Intelligencer
Editor's Note:
Welcome to our seventh annual Lawyers on the Fast Track supplement. Each year, we at The Legal Intelligencer and Pennsylvania Law Weekly take this opportunity to recognize young lawyers across the state who have worked tirelessly in their professional, personal and civic lives to improve the legal landscape and the future of others.
The attorneys featured in the pages that follow represent all facets of the bar, from public to private practice, covering a variety of legal fields. Most notably, they all demonstrate a commitment to advocacy, working selflessly to better the circumstances and lives of those in their communities.
Several months ago, we solicited nominations from law firms of all sizes from across the state and from multiple other sources in the legal profession, including bar associations, public interest firms, professional organizations and readers of The Legal Intelligencer and Pennsylvania Law Weekly. We requested that a nomination form be filled out with specific information explaining why the individual stands out as a Lawyer on the Fast Track, paying particular attention to the following four areas: development of the law, advocacy, community contributions and service to the bar.
We were searching for outstanding attorneys practicing in Pennsylvania under the age of 40, and the community response was overwhelming. This year, we received more than 130 completed nominations, which was close to the largest response we've ever had.
We passed those nominations on to an objective judging panel consisting of eight members of the legal community from across the commonwealth with varying expertise, including bar leaders, a law school dean, a legal recruiter, a judge, an in-house counsel and a member of last year's Fast Track.
The judging panelists then ranked the candidates in each of the above-mentioned areas. Those with the highest scores were selected. One thing we hope to improve upon in the future is the range of diversity among the nominees.
The editorial staff is already working on ways to expand our reach to spread the word about this publication to as many diverse groups as possible, and we anticipate an even broader range of nominees in 2009. If you have any insight or ideas on how to help with this continued effort, we would be open to hearing your suggestions.
We'd like to thank all of you who took the time to nominate your peers, colleagues and friends. We also particularly extend our thanks to the members of this year's judging panel, who generously volunteered their time to read through and carefully evaluate every nominee.
With the support of the community, we at The Legal Intelligencer and Pennsylvania Law Weekly can continue this tradition of recognizing Pennsylvania's finest under 40.
Jaime L. Lawton
Magazines & Supplements Editor
Sandra G. Stoneman, Partner, Duane Morris, Philadelphia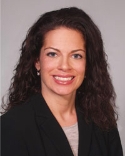 Practice Profile: Stoneman practices in the areas of mergers and acquisitions, venture capital financings, business law and finance and securities regulation. She advises buyers and sellers in domestic and cross-border acquisition and divestiture transactions. She also regularly counsels emerging businesses in structuring and negotiating venture capital and other private equity financing arrangements.
Among her notable work, Stoneman played an integral role in client Protez Pharmaceuticals' entering into an agreement in June 2008 with Swiss pharmaceutical giant Novartis AG for the sale of Protez for up to $400 million. As part of a team, Stoneman also negotiated the terms of a merger between VGX Pharmaceuticals and a San Diego-based public vaccine manufacturer Inovio Biomedical Corporation.
Leadership Activity: Stoneman serves as a mentor to the firm's corporate associates, as the leader of the summer associate work group, and as an active participant in the Women's Initiative Program. Outside the firm, she sits on the advisory panel for Synchrogenix Inc. through the Athena Powerlink program, run by the Delaware Valley chapter of the National Association of Women Business Owners.
Additionally, she has been a member of the board of directors of the Epilepsy Foundation of Southeastern Pennsylvania since 2006. Says colleague John Horstmann, "Sandra was particularly interested in serving on this board because she has epilepsy and wanted to develop awareness regarding this condition."
Pro Bono and Civic Work: Stoneman represented the Philadelphia Society for the Service of Children in its merger with Children's Aid Society of Pennsylvania, which closed on July 1. She currently represents the Philadelphia Mural Arts Project in contract negotiations and holds legal clinic office hours at the Wharton Venture Initiation Program to support undergraduate and MBA student entrepreneurs.
Experience: Current employer: Dec. 2002-present; Dechert: Sept.1997-Dec. 2002.
Education: Temple University School of Law, J.D., 1997; State University of New York at Binghamton, B.A sociology and Spanish, 1994.
Reprinted with permission from The Legal Intelligencer, © ALM Media Properties LLC. All rights reserved.