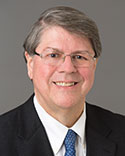 China is pushing rapidly to meet ambitious targets for developing its high-tech industries in its quest to move its economy up the global value chain and achieve greater self-sufficiency. As it does so, though, leading Taiwan tech companies allege that much of this progress has been accomplished only by poaching their trade secrets, a legally protected form of intellectual property. These companies warn that continued systematic trade theft by Chinese companies could throw the future of Taiwan's economic competitiveness into serious question.
To address these concerns, Taiwan enacted a revised Trade Secrets Act that took effect in 2013, providing for criminal penalties for violators, and it has also strengthened law enforcement agencies' investigative powers in trade secrets cases. After more than four years of accumulated experience, these efforts are now beginning to bear fruit as some cases result in convictions and substantial penalties. …
Some argue that the consequences of this unfair competition has already been wide reaching. "Today a major reason for the low profit margin of Taiwan companies is trade-secret theft," says Richard Thurston of the law firm of Duane Morris, who was previously general counsel for Taiwan Semiconductor Manufacturing Co. (TSMC). "Taiwan's core innovations have been and continue to be solid," he says, warning though that many companies are facing severe brain drains. "If you really scratch beneath the surface, you'd find massive theft." …
"Taiwan is still in the dark ages of trade-secret protection at the corporate level," says Thurston. "Very few companies have trade-secret policies. Very few have ethics policies that include trade secrets and other intellectual properties. Most companies don't even know what their trade secrets are." …
To read the full article, visit the Taiwan Business TOPICS website.