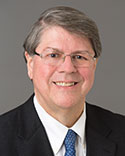 Richard L. Thurston, Ph.D.
Taiwan (The Republic of China) has been independent from mainland China (PRC) for nearly 70 years, yet under the 'one-China' policy, the PRC considers the island country as a breakaway province, preventing it from acting as a sovereign state. Yet Taiwan is far from isolated when it comes to economic cooperation, trade and investment – even joining the World Trade Organization in 2002 as 'Chinese Taipei'. As a major high-tech producer and exporter, Taiwan has a sophisticated market economy and is also diversifying its energy sources through green technologies. …
US firms form the biggest contingent of foreign players with offices in Taiwan[.] The legal market is open to foreign lawyers, but office launches have been few and far between, while some firms have left.
This is largely because of falling inbound investment, as flows increasingly divert to China, explains Richard Thurston, of counsel at Duane Morris. 'Taiwan is much more open and freely accessible for foreign investment,' he says, but 'an awful lot of work that used to go into Taiwan now goes into China'. Inward investment (excluding that from China) fell by nearly 32% to $7.5bn last year compared with 2016, and from a record high since 1952 of £15.4bn in 2007.
Nevertheless, it is not all gloom and doom for foreign firms. Taiwan's non-China outward investment has increased steadily and exceeds inward foreign direct investment, reaching $11.6bn in 2017. 'Taiwan companies are investing less into China and looking to invest more into the US,' Thurston says. This is because of cross-Strait 'friction', the US tariffs on China and also because 'the US is a more friendly environment than China for foreign investment'. In the past month Duane Morris has been instructed by three new clients from Taiwan looking to invest in the US.
'We are able to help them because we have an on-the-ground presence, and a tremendous [footprint] in the US and south-east Asia,' Thurston says. The firm's Taipei office opened in 2016 via Duane Morris & Selvam, a joint law venture with Singapore-based Selvam LLC, following approval from the Ministry of Justice. New York-based Thurston heads the office, which has four Taipei-based staff, including special counsel Christopher Neumeyer and legal consultant Eric Chu, with new recruits due to join soon.
Duane Morris has long represented Taiwanese companies in intellectual property, corporate and litigation matters. But Thurston says Taiwanese clients investing in the US now come from a wider spectrum of sectors, including energy and entertainment projects.
'Best Democracy In East Asia'
Duane Morris's Richard Thurston is now New York-based and visits Taiwan quarterly. He worked in Taiwan as a general counsel for TSMC for 13 years until 2014 and then set up K&L Gates' Taipei office. In the mid 1970s, he travelled back and forth to the island as part of his PhD studies. 'Communication is very free and open now, but when I first went to Taiwan I couldn't even find Time magazine,' he says. 'Censorship was very strong.' Today, he says, Taiwan is 'probably the best democracy in all of eastern Asia by far'.
'Overall it is a good place to work and a good place to live,' he says, 'especially when you are in the Taipei region, most of all the modern conveniences are to found there, as compared to even New York City.'
Thurston, who is fluent in Mandarin (which is spoken in Taiwan, albeit with a different accent), says it is important to have a team of people with local language skills and an understanding of the business culture, since 'corporations in Taiwan have a specific way, a philosophy' of doing business.
Taiwanese clients expect their lawyers to handle legal matters 'cost-effectively' and 'cost-efficiently', Thurston says. 'Nobody likes to pay lawyers a lot of money, so how to provide win-win value-added, and still make some money for the firm, that is a challenge.'
At the same time, in-house legal departments are expanding. Thurston says that 'one of the differences that Taiwan has compared to the US and Europe is that in-house legal teams are relatively new'. He recalls that when he moved to Taiwan in 2002 'there were virtually no in-house legal teams but they have got much better and most [large] corporations now have them'. …
Intellectual property work, including trade mark and patent filings, and prosecutions, represents a big part of law firm work in Taiwan. …
'We have seen growth in trade secret protection work,' Thurston says. Trade secrets include lists of suppliers and clients, and manufacturing processes such as the Coca-Cola recipe. China is reportedly targeting Taiwan companies that manufacture chips for US clients. 'We are working with Taiwan companies to set up trade secret programmes,' Thurston says, to help them protect their competitive edge and avoid unfair competition.
Duane Morris has represented Taiwanese companies, including TSMC, in intellectual property matters in the US, including patent infringement litigation, patent prosecutions and inter partes reviews (IPRs).
Thurston explains that Taiwan companies need legal representation when they are sued by US competitors in the federal courts, where IP disputes are typically litigated; or increasingly in IPR proceedings (or mini-trials) at the Patent Trial and Appeal Board of the US Patent and Trademark Office. IPRs were introduced in September 2012 by the America Invents Act, as a cheaper and quicker alternative to litigation in the federal courts to challenge the validity of patent claims on certain grounds. IPRs have proved popular and, in the context of the Taiwan practice, Thurston observes: 'Over the last couple of years, IPR work has been growing whereas litigation in courts has not.' …
To read the complete article, visit the Law Society Gazette's website.