Duane Morris Partners Albert Bates, Richard Lowe and Allen Ross Named Among Top Construction Attorneys by Who's Who Legal
July 17, 2013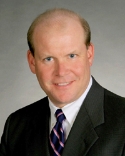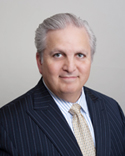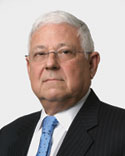 NEW YORK, PHILADELPHIA and PITTSBURGH, July 17, 2013—Duane Morris LLP is pleased to announce that partners Albert Bates, Jr., of the Pittsburgh office, Richard H. Lowe of the Philadelphia office and Allen J. Ross of the New York office have all been named to the 2013 Who's Who Legal in the area of Construction.
Since 1996, Who's Who Legal has recognized leading legal practitioners in multiple areas of business law. The Who's Who Legal list for each practice group is assembled according to the independent research of the London-based publishing group, Law Business Research Ltd. After analyzing a broad range of international surveys, Who's Who collates the information with references from both legal and financial media, and corporate counsel, and then narrows the field by conducting interviews.
Bates is the vice chair of Duane Morris' Construction Group and focuses his practice on construction claims and domestic and international arbitration matters. He also advises clients on project planning and execution strategies, project management and project control strategies, change management and claims resolution on large construction projects. Bates is a Fellow in the American College of Construction Lawyers and the College of Commercial Arbitrators, and is a member of the board of directors of the American Arbitration Association. He is listed in The Best Lawyers in America in the areas of Arbitration, Mediation, Construction Law and Litigation—Construction; was selected as Best Lawyers' 2010 Pittsburgh Construction "Lawyer of the Year"; and was recently recognized by Pennsylvania Super Lawyers as one of the "top 50" attorneys in Pittsburgh.
Both a Fellow of the American College of Construction Lawyers and the mayor of Swarthmore, Pa., Lowe handles complex construction litigation, arbitration and mediation matters, as well as the drafting and negotiation of design and construction agreements. He has served as co-chair of the American Bar Association's (ABA) Construction Litigation Committee, and has long been active in the ABA's Forum on the Construction Industry. Lowe acted as the chair of the Associated General Contractors of America's (AGC) BIM Forum's Legal Subforum, where he led a national effort to create a BIM Addendum, the first contract form in the world specifically applicable to projects using Building Information Modeling. Also, he acted as the vice-chair of the AGC's Contract Documents Committee, a leader in the promulgation of the ConsensusDOCS family of documents. Lowe serves as an arbitrator and mediator for the American Arbitration Association. He has repeatedly been recognized by Pennsylvania Super Lawyers in the area of construction in Philadelphia.
Ross has more than 40 years of experience practicing law in the areas of construction, litigation and real estate. In addition to traditional legal work, he has developed a career in alternative dispute resolution in the construction industry, serving as an arbitrator, mediator and dispute review board chair. Ross is a member of the American, New York State and New York City bar associations, as well as a member of the Construction Industry Panel of Arbitrators and the Panel of Mediators of the American Arbitration Association. He has been listed in the Who's Who Legal for Construction since 2005, as well as in Chambers USA: America's Leading Lawyers for Business since 2008 and the Best Lawyers in America list since 2006.
About Duane Morris
Duane Morris LLP, a law firm with more than 700 attorneys in offices across the United States and internationally, is asked by a broad array of clients to provide innovative solutions to today's legal and business challenges.