Duane Morris Welcomes Business Reorganization and Financial Restructuring Partner Frederick Hyman in New York
April 30, 2019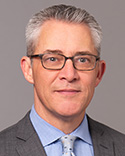 Frederick Hyman
NEW YORK, April 30, 2019— Frederick Hyman has joined Duane Morris LLP's New York office as a partner in the firm's Business Reorganization and Financial Restructuring Practice Group. Hyman further enhances the firm's bankruptcy and restructuring capabilities both domestically and internationally. Prior to joining Duane Morris, Rick was a partner at Mayer Brown LLP.
"Rick's longstanding leadership among the commercial credit and insolvency professionals in New York complements well the longstanding presence that our Business Reorganization and Financial Restructuring Practice Group has had from the very beginning," said Matthew A. Taylor, CEO and Chairman of Duane Morris. "To add Rick to a practice that has included through the years such luminaries in the profession as David Sykes and Margery Reed is a privilege for us."
Hyman's practice centers on representing lenders, foreign and domestic, in connection with all aspects of out-of-court restructurings, recapitalizations and complex Chapter 11 reorganizations.
He has extensive experience representing agents and lending syndicates, and has most recently been engaged as counsel for lending syndicates in several major U.S. bankruptcy matters in the energy and aviation sectors.
Hyman also has wide experience representing major players in the debtor-in-possession financing and asset purchase context, and regularly represents stalking-horse and other bidders in connection with the acquisition of distressed assets, both in and out of bankruptcy proceedings.
"Rick is a lawyer whose skill and professional integrity are acknowledged throughout the U.S., and he is a worthy addition to a practice group that traces its roots back to the very foundation of modern insolvency practice," said James Holman, co-chair of the Business Reorganization and Financial Restructuring Practice Group. "Rick fortifies and enhances the vital link between our East Coast and West Coast offices, and his arrival reinforces our seamless representation of clients nationwide, especially as economic conditions continue to change," added Meagen E. Leary, co-chair of the Business Reorganization and Financial Restructuring Practice Group.
"We're excited to have Rick join us," said Michael D. Grohman, managing partner of the Duane Morris New York office. "He's a great addition to our office and will fit in nicely with the culture of the firm."
About Duane Morris' Business Reorganization & Financial Restructuring Practice Group
Business publication The Deal consistently ranks Duane Morris as one of the most active bankruptcy practices in the United States. Attorneys in the Business Reorganization and Financial Restructuring group have earned a reputation for thoroughly understanding the rights and obligations of the various constituencies involved with a financially distressed company, developing a plan of action designed to achieve the client's goals and executing the plan under what are often very difficult and rapidly changing circumstances. Regardless of whether the plan of action involves bankruptcy, the enforcement of creditors' rights, an out-of-court financial restructuring transaction or an insurance company or cross-border insolvency, Duane Morris lawyers are fully prepared to protect and advance the client's interests.
About Duane Morris
Duane Morris LLP provides innovative solutions to today's multifaceted legal and business challenges through the collegial and collaborative culture of its more than 800 attorneys in offices across the United States and internationally. The firm represents a broad array of clients, spanning all major practices and industries.