Duane Morris Special Counsel Michael E. Clark Named Chair-Elect of the American Bar Association's Health Law Section
August 19, 2013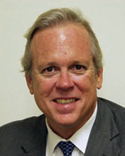 HOUSTON, August 19, 2013—Duane Morris special counsel Michael E. Clark has been named Chair-Elect of the Health Law Section of the American Bar Association. The Health Law Section of the ABA is the voice of the national health law bar within the ABA. As Chair-Elect, Clark will help shape the direction and programming for the section's more than 9,600 members. Clark will become Chair of the Section in August 2014, during the ABA's Annual Meeting.
Health Law Section members represent clients in all segments of the healthcare industry, including physicians, hospitals and other institutional providers; teaching and research organizations; managed care organizations and other third-party payors; pharmaceutical companies; and device manufacturers. In addition, its members work in governmental healthcare programs, federal and state regulatory bodies and the academic community.
Clark's litigation practice focuses on the areas of healthcare law, white-collar defense and securities and financial fraud. He has counseled clients, including healthcare providers, insurers and financial institutions, and has conducted internal investigations and advised on compliance and corporate governance matters.
Clark has been recognized in health law by Texas Super Lawyers, Best Lawyers and Corporate Counsel magazine. He is editor-in-chief of Pharmaceutical Law: Regulation of Research, Development, and Marketing (BNA 2007) and an adjunct professor of law at the University of Houston Law Center, where his courses include antitrust and health law and food and drug law.
Clark earned his law degree from the South Texas College of Law and also holds an LL.M. in Health Law and an LL.M. in Tax from the University of Houston Law Center. He also is a graduate of the University of Texas at Arlington.
About Duane Morris
Duane Morris LLP, a law firm with more than 700 attorneys in offices across the United States and internationally, is asked by a broad array of clients to provide innovative solutions to today's legal and business challenges.