Duane Morris Attorney Phillip Chong Named 2015 Maryland Pro Bono Attorney of the Year by Tahirih Justice Center
April 23, 2015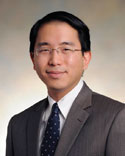 BALTIMORE, April 23, 2015—Duane Morris LLP is pleased to announce that Phillip Chong, an associate in the firm's Baltimore office, was named the Tahirih Justice Center's 2015 Maryland Pro Bono Attorney of the Year. Tahirih is a national nonprofit that protects immigrant women and girls from gender-based violence through free legal and social services, public policy advocacy, and training and education. Last year, it supported approximately 600 women and girls in the Greater Washington, D.C. and Baltimore area with free legal and social services.
Chong was honored for his efforts to assist immigrant women and girls fleeing extreme gender-based violence in the United States. He provided a domestic violence survivor with lifesaving legal services that included protection under the Violence Against Women Act, a work permit and a path to a green card.
A member of the firm's Baltimore Office Inclusion Committee, Chong practices in the areas of complex business, commercial and construction litigation. With a wide range of litigation experience, from initial case assessment through pre-trial motions, he has defended national and international law firms against professional liability claims, including claims alleging legal malpractice, fraud, conspiracy, and aiding and abetting client misconduct. Chong has also represented real estate development companies in business litigation involving fraud and breach of fiduciary duty.
Chong is a graduate of George Mason University School of Law and a summa cum laude graduate of Virginia Tech. He taught in South Korea on a Fulbright grant in 2008–2009.
About Duane Morris
Duane Morris LLP, a law firm with more than 700 attorneys in offices across the Unites States and internationally, is asked by a broad array of clients to provide innovative solutions to today's legal and business challenges.