Duane Morris Attorneys Receive Firm's Women's Impact Network for Success Awards
October 26, 2016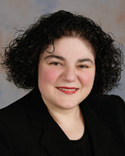 Karineh Khachatourian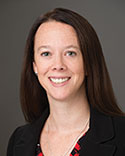 Megan Worrell
PALO ALTO and NEW YORK, October 26, 2016—The Duane Morris Women's Impact Network for Success honored two attorneys for their efforts to advance women in the legal profession. Karineh Khachatourian, managing partner of Duane Morris' Silicon Valley office, received the Cheryl Bryson Leadership Award. Megan R. Worrell, a partner in the firm's New York office, received the Margery Reed Professional Excellence Award. The awards were presented during Duane Morris' annual firm-wide meeting.
The Cheryl Bryson Leadership Award recognizes significant contributions, including professional development, leadership and mentoring, made by a lawyer—regardless of gender—to women in the legal profession. The award is named in honor of the late Cheryl Blackwell Bryson, a Duane Morris partner in Chicago who died in January 2012 after a long battle with cancer. Bryson was a leader in many significant civic and community causes, and she was repeatedly honored throughout her career as a major pioneer, both as a female lawyer and as a lawyer of color. Likewise, Margery Reed spent her entire professional career as an attorney at Duane Morris including 24 years as a partner of the firm. As demonstrated by her numerous awards, including her admission as a Fellow in the prestigious American College of Bankruptcy, Reed was repeatedly recognized as one of the best commercial bankruptcy lawyers in the country. Clients had the utmost confidence in her because of her impressive depth of knowledge, meticulous preparation, calm and focused approach, and long standing track record of exemplary results. Reed was also universally respected by her adversaries as a zealous yet reasonable and civil advocate. Colleagues revered her because she routinely built consensus through her thoughtful way of seeking and incorporating input from the most junior to the most senior team members. A consummate partner, Reed was incomparably selfless in giving of her time and talents to assist her colleagues and mentor junior lawyers. She was a true professional in every sense and her unwavering commitment to her clients and colleagues, the firm and the profession of law is the reason this award for professional excellence is given in her name.
Khachatourian is a hi-technology intellectual property litigator and counselor. She is a member of the firm's governing Partners Board. Through her involvement with various Silicon Valley organizations, Khachatourian is deeply involved with women's initiatives to connect, develop, and advance women in the legal profession. She is an advisory board member of IP Counsel Café; serves on the executive committee and board and is co-lead of the General Counsel Network for Watermark, a group for executive women; a partner with Leading Women in Technology as well as with ChIPs, an organization dedicated to advancing women in IP law; and co-founder of Salonnieres, a social organization for women professionals. Khachatourian was recognized as one of Silicon Valley Business Journal's 2013 "Women of Influence" and was selected by The Recorder as one of its 2013 "Women Leaders in Tech Law." Khachatourian was also selected as a "Woman Who Made Her Mark" in 2012 by Watermark.
Khachatourian is a 1997 graduate of George Washington University Law School, where she was a member of Environmental Law Journal, and a magna cum laude graduate of New York University.
Worrell is the head of the International Practice division of Duane Morris' Wealth Planning Practice Group. She practices in the area of U.S. and international tax and wealth transfer planning, specifically assisting clients with cross-border issues to develop tax-efficient estate plans. Worrell's work involves foreign trusts, pre-immigration and expatriation planning, planning for the purchase of U.S. property by non-U.S. persons, asset transfers, beneficiary conflicts, and compliance with federal and state estate, gift, inheritance and income tax returns. She also has extensive experience with clients who have made voluntary disclosures to the IRS, including disclosure of overseas accounts and compliance with reporting obligations for those with overseas interests. Prior to and while attending law school, Worrell worked as a tax consultant at Arthur Andersen and Deloitte & Touche.
Worrell is a 2003 graduate of Fordham University School of Law, where she was a member of the Fordham International Law Journal, and a graduate of Widener University (M.S., taxation, summa cum laude) and Salisbury State University (B.S., accounting, summa cum laude). She serves as vice chair and program committee chair of the Society of Trust and Estate Practitioners (STEP) New York and is on the International Bar Association's Individual Tax and Private Client Committee.
About the Duane Morris Women's Impact Network for Success
The Duane Morris Women's Impact Network for Success is devoted to the success of our women attorneys within the firm and in the industry. Through various programs, we exchange ideas, foster and expand business contacts and opportunities, and enhance attorney development to fully realize the talent, knowledge and potential of our women attorneys.
About Duane Morris
Duane Morris LLP provides innovative solutions to today's multifaceted legal and business challenges through the collegial and collaborative culture of its more than 750 attorneys in offices across the United States and internationally. The firm represents a broad array of clients, spanning all major practices and industries.