Duane Morris' Christopher M. Neumeyer Accompanies High-Level U.S. Trade Delegation in Taiwan
April 26, 2016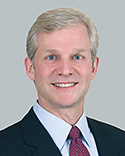 PALO ALTO, Calif., April 26, 2016—Duane Morris LLP Special Counsel Christopher M. Neumeyer joined a high-level U.S. trade delegation on a visit to the Republic of China from April 18–20, 2016. The delegation met with President Ma Ying-jeou, President-elect Tsai Ing-wen and other top officials to help promote bilateral trade and business relations between the two nations and to encourage support for the Trans-Pacific Partnership trade agreement. The delegation, led by Paul Wolfowitz—who is a former U.S. Ambassador to Indonesia, U.S. Deputy Secretary of Defense and World Bank President—included senior executives from 24 U.S. companies, including IBM, Hewlett-Packard and Qualcomm.
The US-Taiwan Business Council sponsored the visit; it is a non-governmental organization dedicated to developing the trade and business relationship between the United States and Taiwan. Duane Morris is a member of the council, as is firm Of Counsel Richard L. Thurston, who served for many years as general counsel of Taiwan Semiconductor Manufacturing Company and now practices in the firm's New York office. Thurston has been actively involved with the council since the mid-1980s.
Neumeyer, who practices out of Palo Alto but has worked extensively in Taiwan, assists companies doing business in Asia with diverse legal and business matters often involving intellectual property, commercial and corporate transactions, dispute resolution and regulatory compliance. Prior to joining Duane Morris, he practiced with law firms in the United States and Taiwan and served as in-house counsel for Texas Instruments for the Asia Pacific Region and legal director at Lite-On Technology Corporation. Neumeyer has experience with complex contract negotiations; mergers, acquisitions and investments; antitrust and competition; patent licensing and litigation.
Neumeyer is a 1990 graduate of the University of Oregon School of Law and earned his M.A. and B.A. from Humboldt State University in Arcata, Calif. He is licensed to practice in the State of California, the U.S. District Court for the Northern District of California and the U.S. Court of Appeals for the Ninth Circuit, as well as in Taiwan as a registered attorney of foreign legal affairs.
About Duane Morris
Duane Morris LLP, a law firm with more than 750 attorneys in offices across the United States and internationally, is asked by a broad array of clients to provide innovative solutions to today's legal and business challenges.