Duane Morris Partner James J. Ferrelli Appointed New Jersey State Bar Foundation Trustee
June 22, 2016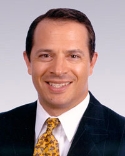 CHERRY HILL, N.J., June 22, 2016—Duane Morris partner James J. Ferrelli (known as "J.") of the firm's Cherry Hill, N.J. office has been appointed a Trustee of the New Jersey State Bar Foundation. As the charitable and educational arm of the New Jersey State Bar Association (NJSBA), the Foundation aims to foster an increased awareness, appreciation and knowledge of law and the legal system among New Jersey residents through a free, comprehensive public education program featuring law-related seminars; conflict resolution training; law-related materials; a video loan library and speakers' bureau; and the coordination of elementary, middle and high school mock trial competitions.
Ferrelli focuses his practice on complex business and commercial litigation; corporate matters; and products liability, mass torts and class actions for a broad range of public and private companies and their owners, officers and directors; governmental entities; and individual clients. Ferrelli has successfully handled jury and bench trials, injunction and replevin proceedings, as well as arbitrations of such matters before state and federal courts and arbitration panels in New Jersey and Pennsylvania. In addition to active litigation, Ferrelli frequently counsels and represents clients in avoiding or minimizing risks of litigation, and in negotiating, drafting, or reviewing contracts in a variety of business settings.
Ferrelli served as a trustee of the NJSBA from 2006 through 2012, and he is a past president, officer and trustee of the Burlington County (N.J.) Bar Association, where he served for more than 10 years. He led three NJSBA committees charged with reviewing the structure and operations of the New Jersey Institute of Continuing Legal Education (NJ-ICLE), preparing and overseeing a plan of integration of NJ-ICLE into the NJSBA and overseeing operations of NJ-ICLE as an arm of the NJSBA.
Ferrelli is a 1984 graduate of the New York University School of Law, where he served for two years on the Annual Survey of American Law, first as a staff member, and then as an articles editor. He earned his B.A. from Boston College in 1981, graduating summa cum laude.
About Duane Morris
Duane Morris LLP provides innovative solutions to today's multifaceted legal and business challenges through the collegial and collaborative culture of its more than 750 attorneys in offices across the United States and internationally. The firm represents a broad array of clients, spanning all major practices and industries.