Duane Morris Partner Kelly D. Eckel Admitted as Member of the American Arbitration Association's Roster of Neutrals
November 9, 2010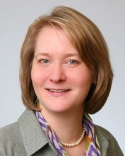 PHILADELPHIA, November 9, 2010—Duane Morris partner Kelly D. Eckel has been named to the American Arbitration Association's (AAA) Roster of Neutrals for Commercial Cases. The roster is an exclusive list of accomplished and respected practitioners from legal and business communities throughout the world.
The AAA is the United States' largest full-service alternative dispute resolution (ADR) provider, addressing disputes involving, but not limited to, employment, intellectual property, consumer, technology, healthcare, financial services, construction and international trade conflicts. Private parties select arbitrators from the national Roster of Neutrals, who hear and resolve legal conflicts outside the traditional civil-court system in an efficient, fair and impartial manner.
At Duane Morris, Eckel represents corporate entities and individual clients in commercial litigation matters, with emphasis on contracts, commercial fraud and business tort cases. She has also represented corporate entities, officers and directors, and individuals in employee benefits disputes. Eckel has significant experience in a diverse range of intellectual property cases, including computer-software license disputes, "systems failure" litigation involving software and hardware implementations, inventorship and ownership disputes, and patent infringement and trade secret litigation.
Eckel is a 1996 cum laude graduate of Temple University School of Law, where she was managing editor of the Temple Law Review and a member of the Moot Court Honor Society, and a cum laude graduate of Harvard College.
About Duane Morris
Duane Morris LLP, a full-service law firm with more than 700 attorneys in 24 offices in the United States and internationally, offers innovative solutions to the legal and business challenges presented by today's evolving global markets.