Kenneth Argentieri Named Vice-Chair of Duane Morris Products Liability Division
April 14, 2011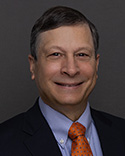 PITTSBURGH, April 14, 2011—Duane Morris partner Kenneth M. Argentieri of the firm's Pittsburgh office has been named vice-chair of the Products Liability and Toxic Torts division of the Trial Practice Group. He joins partner and division chair Sharon Caffrey, based in Philadelphia, in leading the practice.
"Since joining the firm four years ago, Ken has established himself as a key member of the Products Liability group," said Matthew Taylor, chair of Duane Morris' firmwide Trial Practice Group. "He is a well-respected trial lawyer with a keen grasp of client needs, and I'm certain he will bring those skills to bear in his new leadership role."
Argentieri represents individual and corporate clients in both trial and appellate matters. He has served as national coordinating counsel and as regional counsel for clients in toxic tort matters. He has also represented manufacturers of many different industrial and consumer products in products liability cases. Argentieri earned his J.D. in 1981 from Harvard Law School and graduated with an A.B., cum laude, in 1977 from Harvard University.
Duane Morris' Products Liability and Toxic Torts lawyers are experienced in numerous key areas, including product class actions, mass tort defense, and service on clients' national trial teams in federal, state and multidistrict litigation. Lawyers in the division have defended a wide array of products manufactured, distributed, sold or insured by clients. Members of the group also counsel clients on regulatory, labeling, packaging and marketing issues to help manage risk and avoid litigation. In addition, they advise clients on product safety compliance, reporting, recalls and penalty proceedings before the U.S. Consumer Product Safety Commission, the U.S. Food and Drug Administration and their state counterparts, and other regulatory agencies. For more information, please visit //www.duanemorris.com/practices/productsliabilityandtoxictorts.html.
About Duane Morris
Duane Morris LLP, a full-service law firm with more than 700 attorneys in 24 offices in the United States and internationally, offers innovative solutions to the legal and business challenges presented by today's evolving global markets.