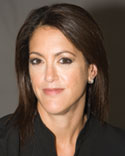 Nanette C. Heide
Duane Morris partner Nanette C. Heide has been named to Mergers & Acquisitions' list of Most Influential Women in Mid-Market M&A for the fourth consecutive year. This year, the magazine honors "consummate dealmakers who are also champions of change and powerful advocates for diversity, equity and inclusion."
Below is an excerpt of Ms. Heide's interview with the publication.
What's new?
What was new was presenting information via online technologies. It worked out amazingly well. I was able to expand my reach to people that may or may not have attended a conference presentation and have meaningful interactions with those in attendance, which is not always the case at an in-person event.
How are you a champion for change?
I am a member of the Duane Morris steering committee for the Women's Impact Network for Success (WINS) as well as the Diversity and Inclusion Committee. We have continued to broaden and expand a program I helped design called "Stars Rising." The program is designed to help women (and now men) partners at a certain level of business increase and grow their client base. […]
How are you a champion for inclusion and equality?
This past year was a challenge for every organization to address the national atrocities of racial inequality. Having worked for years on initiatives to promote gender equality in the legal practice and the financial industry ecosystem, it was inspiring that we, as a nation, embraced the need to address racial issues immediately. […]
For more information visit the Mergers & Acquisitions website.