Duane Morris Partner Sandra G. Stoneman Named a 2019 Top USA Women Dealmaker
July 1, 2019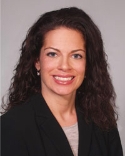 Sandra G. Stoneman
PHILADELPHIA, July 1, 2019—Duane Morris LLP partner Sandra G. Stoneman was named one of the Top USA Women Dealmakers for 2019 by Global M&A Network. The award honors the achievements of women in the private equity, lending, legal, financial advisory and restructuring industries. Honorees are selected based on their practice, deal execution record, prominence and influence among clients, colleagues and peers.
Sandra concentrates her practice in the areas of mergers and acquisitions, strategic transactions and venture capital financings, with an industry focus within the life sciences, healthcare and technology sectors. She also represents high-growth companies from formation through exit, including organization matters, founder relationships, collaborations, licensing and partnering transactions, clinical trial and other research agreements, as well as other important commercial and operational arrangements. Additionally, Sandra advises management teams and boards of directors on corporate governance matters.
Sandra is a team lead for the Duane Morris Life Sciences, Biotech, Medical Devices, Pharmaceuticals and Biologics Industry Group and is co-chair of the Emerging Companies Group.
About Duane Morris
Duane Morris LLP provides innovative solutions to today's multifaceted legal and business challenges through the collegial and collaborative culture of its more than 800 attorneys in offices across the United States and internationally. The firm represents a broad array of clients, spanning all major practices and industries.