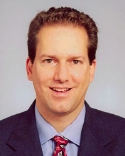 Greg Gulia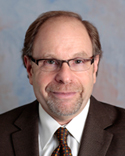 Mark Steiner
NEW YORK AND SAN FRANCISCO, February 4, 2013—Duane Morris is pleased to announce that the firm is ranked in New York and California in the 2013 edition of World Trademark Review 1000 – The World's Leading Trademark Professionals. In addition, the co-heads of Duane Morris' trademark practice, Greg Gulia and Mark Steiner, were cited as leading trademark professionals.
The WTR 1000 identifies the leading trademark professionals in more than 60 key jurisdictions globally. Research is based on interviews and correspondence over a four-month period with hundreds of lawyers and clients, according to WTR.
Noted as top-ranking trademark lawyers are Greg Gulia, a partner in the firm's New York office, and Mark Steiner, a partner in the San Francisco office; together Gulia and Steiner chair Duane Morris' Trademarks, Copyrights, Trade Secrets and Unfair Competition division of the Intellectual Property Practice Group.
In New York, WTR stated: "The status of Duane Morris in the trademark arena has continued to rise. As well as a considerable filing capacity, it . . . oversee[s] complex licensing deals and [has] sufficient bench depth to manage multifaceted contentious assignments. The astute Gregory Gulia plays a central role in cementing the team's sterling reputation. He tenders filing, enforcement and litigation services to a range of entities, including multinational heavyweight Unilever."
In California, WTR noted: "Duane Morris's star is on the ascendant, thanks in part to its national network of specialists and its robust registration capacity. On the West Coast, trusted adviser Mark A Steiner renders much-valued portfolio management services to clients including furniture retailer Restoration Hardware and coffee chain Peet's Coffee and Tea."
Duane Morris has been repeatedly ranked among the top trademark filing law firms by Trademark Insider, IP Today and IP Law360. The firm files and maintain thousands of applications to register trademarks, current trademark registrations and copyrights each year in the U.S. Duane Morris also coordinates with its international networks of law firms to file and maintain thousands of trademark applications and registrations throughout the world.
Gulia has counseled clients concerning a broad range of intellectual property issues, negotiated trademark licenses, purchases and consent agreements, and litigated numerous trademark, copyright, anti-counterfeiting, domain name, unfair competition, trade secrets, rights of publicity and privacy, and First Amendment cases for various major media corporations, entertainers, luxury goods makers, fashion companies, international store chains and consumer products companies.
Steiner offers clients a strong combination of trial experience, counseling, enforcement, procurement and licensing expertise in matters concerning trademarks, trade identity, Internet domain names, copyrights, trade secrets and unfair competition. He has represented companies ranging in size from start-ups to Fortune 500 in a wide variety of industries, including e-commerce, computer hardware and software, networking, retail, architectural and engineering-design services, personal-care products, sporting goods, clothing, toys and games, food and beverage, hotels and restaurants.
Duane Morris LLP, a law firm with more than 700 attorneys in offices across the United States and internationally, is asked by a broad array of clients to provide innovative solutions to today's legal and business challenges.