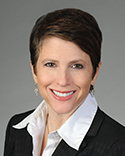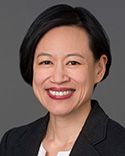 Duane Morris partners Robin McGrath and Cindy Yang have been named to National Law Journal's list of Cryptocurrency, Blockchain and FinTech Trailblazers.
The inaugural list honors individuals who are "making great strides as finance and technology grow more and more entwined" and "facilitating these new technologies and digital currencies."
National Law Journal writes:
Leveraging her experience representing both plaintiffs and defendants in patent and technology disputes, Ms. McGrath has worked with fintech companies focusing on ways to protect and enforce their technology assets.
Ms. Yang has advised clients creating their own decentralized blockchain and issuing cryptocurrencies—incentivizing people to be a part of the network—and getting clearance and clarification on the question of whether bitcoin or other digital assets are a currency, commodity or security.
Ms. McGrath and Ms. Yang lead Duane Morris' Financial Technology practice.
Read their National Law Journal profiles.
About Duane Morris LLP
Duane Morris LLP, a law firm with more than 800 attorneys in offices across the United States and internationally, is asked by a broad array of clients to provide innovative solutions to today's legal and business challenges. Our attorneys have extensive experience representing clients in the fintech sector, from fintech startups offering a wide range of new and innovative technologies to established industry players, including payment processors, credit card issuers, mobile payment providers, stored-value card processors, healthcare payment providers, e-commerce and online retailers, banks, broker dealers and investment advisers.