LatinoJustice PRLDEF Honors Duane Morris with 2012 Pro Bono Publico Award
Press Release
October 17, 2012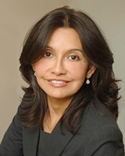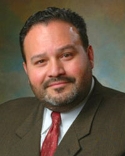 PHILADELPHIA, October 17, 2012
—LatinoJustice Puerto Rican Legal Defense and Education Fund (PRLDEF), a national civil rights organization, has honored Duane Morris with its 2012 Pro Bono Publico Award. The firm is receiving the award in recognition of its "essential" assistance on two cases:
Perez-Santiago v. Volusia County
and
Delrio-Mocci, et al. v. Connolly Properties, et al.
, both of which involved challenges to basic Latino civil and human rights. The award will be presented to Duane Morris at LatinoJustice PRLDEF's 40th Anniversary Annual Awards Gala on October 25 at the Grand Hyatt in New York, during National Pro Bono Celebration Week.
In Perez-Santiago v. Volusia County, Duane Morris partner Lida Rodriguez-Taseff in the firm's Miami office represented a group of Spanish-speaking U.S. citizens in a lawsuit against Volusia County, Fla., alleging that the county failed to provide Spanish-language ballots and election materials in violation of the Voting Rights Act of 1965. The team succeeded in reaching a settlement under which the county agreed to provide all citizens with bilingual ballots for all elections, beginning in 2012.
In Delrio-Mocci, et al. v. Connolly Properties, et al., Duane Morris partner Marco Gonzalez in Newark and associate Rob Palumbos in Philadelphia, acting as lead appellate counsel for New Jersey's Latin American Coalition of Plainfield, obtained a precedential decision from the Third Circuit Court of Appeals, holding that the Immigration and Naturalization Act does not bar landlords from knowingly renting to undocumented immigrants.
"Duane Morris exemplifies the pro bono leadership that is so integral to LatinoJustice's ability to carry out its legal work in a meaningful and impactful way," said Juan Cartagena, president and general counsel of LatinoJustice PRLDEF. "We cannot thank Duane Morris enough for its support of our mission and work. We are pleased to recognize the wonderful contributions of the firm and its team to LatinoJustice and the community we represent."
For additional information about Duane Morris' Pro Bono Program, please visit //www.duanemorris.com/site/probono.html.
About LatinoJustice PRLDEF
Based in New York, LatinoJustice PRLDEF champions an equitable society nationwide. Through litigation, advocacy and education, the organization works to protect opportunities for all Latinos to succeed in school and work, fulfill their dreams and sustain their families and communities.
About Duane Morris
Duane Morris LLP, a global law firm with more than 700 attorneys in offices across the United States and around the world, is asked by a broad array of clients to provide innovative solutions to today's legal and business challenges. Duane Morris' Pro Bono Program provides free legal services to those in our communities least able to afford them. The importance of pro bono work and volunteerism has been an integral part of the firm's culture since its inception more than 100 years ago.