Duane Morris Partner Nanette C. Heide Named to List of Most Influential Women in Mid-Market M&A for Third Straight Year
December 18, 2019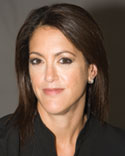 Nanette C. Heide
NEW YORK, December 18, 2019—Duane Morris LLP partner Nanette C. Heide has been named to Mergers & Acquisitions' list of the 35 Most Influential Women in Mid-Market M&A for the third year in a row. Recipients were nominated by colleagues and represent the women dealmakers around the country with the strongest track records, the biggest footprints and the most promising futures in middle-market finance.
Nanette C. Heide practices corporate law in the area of transactions and general corporate counseling. She represents private equity and venture capital investors, multinational and domestic corporations (public and private) in a wide spectrum of corporate finance transactions, including private equity and venture capital investments, mergers and acquisitions, institutional private placements, cross-border transactions, debt and equity structuring transactions, reverse mergers, joint ventures and strategic alliances. Heide also has formed and structured private equity and hedge funds. She is co-chair of Duane Morris' Private Equity Group, senior advisory partner to the firm's Fashion, Retail and Consumer Branded Products Group and a member of the firm's Partners Board.
Heide recently led a team of Duane Morris attorneys representing European Investment Bank, the European Union's nonprofit long-term lending institution, in a €20 million loan transaction to Bitmovin GmbH, a leading provider of video infrastructure for online media companies around the world. She also represented FLRish, Inc. d/b/a Harborside, a private vertically integrated California cannabis company, in its reverse takeover of Canada-based Lineage Grow Company. Their combined value exceeds $250 million and the transaction enabled FLRish to complete an inversion transaction and a contemporaneous private placement Regulation S offering. Additionally, Heide represented Australian infrastructure and environmental services consulting firm Cardno Limited (owned by Crescent Capital Partners) in its $55 million acquisition of Raba Kistner Inc., a Texas-based engineering services firm. Raba Kistner became part of Cardno's Construction Sciences division – a leading construction materials testing business in Australia – and significantly expanded Construction Sciences' geographic footprint.
Heide is a graduate of Washington and Lee University School of Law, where she was editor in chief of Washington and Lee Law News, and a graduate of West Virginia University.
About Duane Morris
Duane Morris LLP provides innovative solutions to today's multifaceted legal and business challenges through the collegial and collaborative culture of its more than 800 attorneys in offices across the United States and internationally. The firm represents a broad array of clients, spanning all major practices and industries.