Duane Morris Partner Bronwyn L. Roberts Appointed to Advisory Board of the Massachusetts Commission Against Discrimination
May 18, 2016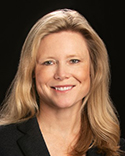 BOSTON, May 18, 2016—Duane Morris LLP partner Bronwyn L. Roberts of the firm's Boston office has been appointed to the advisory board of the Massachusetts Commission Against Discrimination (MCAD). The MCAD was established in 1946 as Massachusetts' chief civil rights agency charged with the authority to investigate, prosecute, adjudicate and resolve cases of discrimination. Roberts was appointed by Massachusetts Governor Charles D. Baker and was sworn in on May 16.
Roberts represents businesses and health and educational institutions in employment litigation matters, including the defense of employment discrimination cases, wrongful discharge cases, wage-and-hour claims, employment contract matters and restrictive covenant litigation. She counsels businesses on employment matters, including the preparation of human resources policies, sexual harassment and other employee investigations, hiring decisions and reductions in force. Roberts also litigates complex commercial claims for her clients.
Roberts is a 1997 cum laude graduate of Suffolk University Law School and a graduate of Tufts University. She is Vice President, Membership & Statewide Outreach, and a member of the board of directors of the Women's Bar Association of Massachusetts; a member of the Labor and Employment Law and Commercial Litigation sections of the Boston Bar Association; and a member of the Woman Advocate Committee of the Section of Litigation of the American Bar Association.
About Duane Morris
Duane Morris LLP, a law firm with more than 750 attorneys in offices across the United States and internationally, is asked by a broad array of clients to provide innovative solutions to today's legal and business challenges.