Duane Morris Partner Richard Jaffe Elected Vice Chair of the Association for Corporate Growth Global Board of Directors
September 5, 2014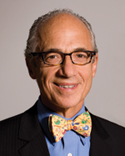 PHILADELPHIA, September 5, 2014—Duane Morris LLP partner Richard Jaffe has been elected vice chair of the Association for Corporate Growth's (ACG) Global Board of Directors. Jaffe, co-head of the firm's Private Equity Practice Group, is set to assume the chairmanship of the ACG Global Board in September 2015.
Founded in 1954, ACG—the global organization focused on driving middle-market growth—has 56 chapters and boasts more than 14,000 members, including professionals from private equity firms, corporations and lenders that invest in middle-market companies, as well as professionals from law, accounting, investment banking and other firms that provide advisory services. Its Global Board of Directors is responsible for the overall governance and oversight of the organization. Duane Morris is an ACG Global Growth Partner.
Jaffe practices in the area of corporate law with a focus on private equity, mergers and acquisitions, divestitures, corporate finance, venture capital financing and fund formation, particularly in the alternative energy, technology, retail and manufacturing industries. He represents private equity funds and other investors and companies in transactions and advises entrepreneurs on raising and investing capital, as well as structuring public and private securities offerings, mergers, acquisitions and sales. In addition, Jaffe counsels boards and committees of boards on corporate governance issues, and is a frequent lecturer on these issues.
Jaffe has been an active member of ACG for many years, having served as the president of its Philadelphia chapter and chair of ACG Philadelphia's M&A East Conference. He was elected to the organization's Global Board of Directors in May 2010. Jaffe is currently the co-chair, with Gretchen Perkins of Huron Capital, of the ACG Public Policy Committee, which advocates for middle-market business and private equity funds in Washington, D.C., working with Congress and the U.S. Securities and Exchange Commission.
Jaffe chairs the Corporate Governance Advisory Council of Drexel University's LeBow College of Business, and he is a former member and chairman of the board of the University City Science Center. In addition, he is a trustee of the University of the Arts. Jaffe has been recognized in Chambers USA as a leading corporate/M&A and private equity lawyer.
Lawyers in Duane Morris' Private Equity practice counsel a broad spectrum of middle-market funds and other private capital sponsors, as well as their portfolio companies, and sellers of middle-market businesses. They have extensive experience with the transactional, regulatory and business issues faced by clients in fund formation, control and non-control investments, portfolio management and M&A.
About Duane Morris
Duane Morris LLP, a law firm with more than 700 attorneys in offices across the United States and internationally, is asked by a broad array of clients to provide innovative solutions to today's legal and business challenges.