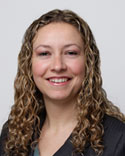 NEW YORK, April 12, 2018—Duane Morris LLP Partner Rosa M. Ertze has been named 2018 president of the Northeast Chapter of the United States-Mexico Chamber of Commerce (USMCOC-NE), a 501(c)(6) nonprofit business organization whose Northeast Chapter is based in New York City. The USMCOC-NE's mission is to promote trade and business between the United States and Mexico by helping companies navigate legal and regulatory environments, as well as bridge language and culture divides.
"As a firm, we congratulate Rosa on her presidency and commitment to forging cross-cultural connections and furthering economic trade between the U.S. and Mexico," said Matthew A. Taylor, Duane Morris Chairman and CEO.
The USMCOC-NE provides strategic advice on business development initiatives to companies with a presence in Mexico and identifies pathways to Mexican companies, institutions and associations, all to further business development goals. The group describes itself as "one of the most active international business organizations in the region and the main forum to discuss business issues between both countries."
Ertze is a member of Duane Morris' Corporate Law and International Law Practice Groups, a member of the firm's Cuba Business Group and the Mexican and Latin American desks, and is based in New York City. She advises domestic, multinational and foreign companies on mergers and acquisitions, private equity, restructurings, commercial lending, general corporate matters, cross-border direct foreign investment, joint ventures and financings. Ertze works extensively with U.S. and Latin American companies doing inbound and outbound investments and business in Mexico and other Latin American countries. She has advised and guided several U.S. manufacturing companies in setting up, regulating and closing manufacturing operations in Mexico. Ertze also has extensive experience in transactions involving stock and asset sales in the U.S. and in Mexico.
Ertze is a 2007 graduate of Georgetown University Law Center (LL.M., international legal studies) and a 2005 graduate of Universidad Iberoamericana (J.D. equivalent).
About Duane Morris
Duane Morris LLP provides innovative solutions to today's multifaceted legal and business challenges through the collegial and collaborative culture of its more than 800 attorneys in offices across the United States and internationally. The firm represents a broad array of clients, spanning all major practices and industries.