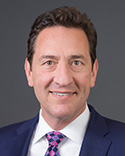 President Trump's approach to the Presidency shares much in common with Cecil B. DeMille's filmmaking. And the reaction of critics to both President Trump and Mr. DeMille have many parallels.
DeMille's films were known for their epic scale, cinematic showmanship, and commercial success. DeMille was the archetypal movie director. He crafted his own image as a bigwig movie director by dressing in riding pants and barking orders on the set through a large megaphone.
His movie "The Greatest Show on Earth," a Technicolor adaptation of the Ringling Brothers and Barnum & Bailey Circus, was described by "Variety Magazine" in 1952 as "the circus with more entertainment, more thrills, more spangles and as much Big Top atmosphere as RB – B&B itself can offer."
That review could also be used to describe the Trump administration in 2018. Interestingly, "The Greatest Show on Earth" has been rated by many movie critics and Oscarologists over the years as one of the "worst" movies ever to win an Academy Award and described, variously, as "pompous," "overblown," "brash," "a big stink bomb," "frivolous," "shallow," and "juvenile." Not surprisingly, Democrat-leaning political scientists have, after barely a year in office, used similar monikers for President Trump.
In reviewing the "The Greatest Show on Earth" film critic, Leonard Maltin wrote, "This may not be art, but it was hugely enjoyable." The same could be said of the Trump administration and the regulatory circus playing out in higher education. This article will discuss the major events that occurred during 2018 in the proprietary education sector, organized – for entertainment value of course – by references to Cecil B. DeMille's movies.
The Ten Commandments (1956)
The big story in 2018 was the Department's continued effort to make good on President Trump's campaign promise to "roll back" Obama-era regulations. This promise was memorialized in the February 2017 Executive Order 13777, entitled "Enforcing the Regulatory Reform Agenda," which established a Federal policy "to alleviate unnecessary regulatory burdens" on the American people.
The breadth and depth of the Department's attempts to dismantle the higher education regulations put in place during President Obama's two terms brings to mind Pharaoh Seti's decree in "The Ten Commandments" during Moses' exile from Egypt. Pharaoh Seti obviously wanted to forget that Moses ever existed, declaring:
"Let the name of Moses be stricken from every book and tablet. Stricken from every pylon and obelisk of Egypt. Let the name of Moses be unheard and unspoken, erased from the memory of man, for all time." – Pharaoh Seti, The Ten Commandments (1956)
One would be hard-pressed to find an Obama-era higher education regulation or executive order in a "book or tablet" within the Department that has not been revisited with the clear intent to reverse it. It does appear for now, however, that the pylons and obelisks at the Department have been left unscathed.
2018 began with a continuation of the Department's negotiated rulemaking sessions to revise the Borrower Defense to Repayment (BDR) and Gainful Employment (GE) regulations that began in November and December, respectively, of 2017. Remember that in 2017 the Department delayed the effective date of the BDR regulations and suspended major provisions of the GE disclosure requirements and extended the deadline for all GE programs to file alternative earnings appeals in light of lawsuits filed in DC federal court challenging these rules. Also, during 2018 the Department announced its intent to revisit regulations governing Title IX, recognition of accrediting agencies, the definition of credit hour, competency-based education, the state authorization rule governing distance education programs, and other subjects.
Borrower Defense to Repayment Rule
In July, the Department released its Notice of Proposed Rulemaking (NPRM) for the BDR rule. The proposed rule would significantly change the 2016 rule in a number of respects, including: changing the standard for a successful borrower defense to repayment claim to only include acts or omissions made with intent to deceive or with reckless disregard for the truth; eliminating the 2016 process for group borrower defense claims; limiting the ability of students not in default to affirmatively file borrower discharge claims; allowing partial – not automatically full – discharge of loans for successful claims; expanding opportunities for schools to defend their conduct when a claim is filed; allowing the use of mandatory pre-dispute arbitration agreements and class-action lawsuit waivers by schools, with certain consumer disclosure requirements; and limiting the actions and events that would trigger a requirement that a school provide financial protection, such as a letter of credit, to insure against future borrower defense claims and other liabilities to the Department.
In September, in Bauer v. DeVos, U.S. District Court Judge Randolph Moss ruled that the Department unlawfully delayed the 2016 BDR final rule because it did not follow proper procedures. The court allowed the Department a limited period of time to provide additional information justifying the delay of the rule, but the Department declined to respond. In the related CAPPS v. DeVos case, Judge Moss permitted CAPPS to revive a Preliminary Injunction motion against enforcement of the 2016 BDR final rule. On Oct. 16, 2018, Judge Moss denied CAPPS' motion for a Preliminary Injunction, effectively restoring the 2016 BDR rule as of that date.
As of the date this article went to print, CAPPS had not filed a motion for a decision on the merits, which was not precluded by Judge Moss' decision.
The 2016 BDR rule was originally set to take effect on July 1, 2017. Considerable uncertainty and debate surrounds the immediate impact of restoring the 2016 rule, such as whether it became effective on Oct. 16 when the rule was restored, or retroactively back to July 1, 2017. Other open questions are when and how institutions are to notify the Department of financial responsibility triggers that have been tripped and as of what date, the impact of the rule on pending arbitration matters, and other questions regarding the processes by which schools must comply with many provisions of the rule. The Department has promised to issue guidance on the process for implementation of the 2016 BDR rule but, as of the date this article went to print, no guidance had been issued.
What's clear is that the 2016 rule had a number of draconian provisions that must be revisited by schools. The expanded definition of "material misrepresentation" in the 2016 BDR rule to include unintentional misrepresentations – and the severe financial consequences to schools if the rule is violated – requires an extensive review of all promotional materials used by the school and any third parties that act on behalf of the school. Schools must also review their institutional history since July 1, 2017, for any triggers that might need to be reported to the Department. And all enrollment and other student agreements must be revised to remove any pre-dispute mandatory arbitration provisions or class-action waivers. Further, schools that currently use mandatory arbitration provisions or class-action waivers in any agreements entered into prior to July 1, 2017, must revise the agreements or provide notices explaining the right of students or former students to file a lawsuit or be a member of a class action against the school.
Finally, and further complicating matters, the Department missed the Nov. 1 Master Calendar deadline for the release of the new BDR rule, meaning that the earliest a new BDR rule, replacing the 2016 rule, could take effect would be July 1, 2020. There is authority under the Master Calendar Statute for the Secretary to designate any regulation for early implementation, but the Department has not signaled whether or not it will do so for the new BDR rule.
Gainful Employment Rule
In August, the Department released its NPRM for the GE rule. The proposed rule would effectively rescind the GE regulations, including the debt-to-earnings (D/E) rate calculations and sanctions related to those calculations, as well as the reporting, disclosure, and certification requirements applicable to GE programs. Under the proposed rule, the Department would update the College Scorecard, or a similar web-based tool, to provide program-level outcomes for all higher education programs, at all institutions participating in Title IV.
At the FSA Training Conference in Atlanta in November, Department officials stated that while institutions must continue to comply with the GE regulation requirements until the rule is changed, it will not be releasing additional D/E metrics beyond the first year rates.
This is due in part to a determination by the Social Security Administration (SSA) that it is prohibited from releasing earnings data for use outside of SSA. Without the SSA earnings report, which the current GE rule requires to be used for D/E metrics, the Department is unable to complete the GE D/E metric calculations. Until the GE rule is replaced or rescinded, its reporting requirements continue to be applicable
Like the BDR proposed rule, the Department missed the Nov. 1 Master Calendar deadline for the release of a new GE rule, which means that the current GE rule will remain in effect until at least July 1, 2020. The same early implementation possibility discussed regarding the BDR rule would apply to the GE rule.
Title IX
In late November, the Department published an NPRM on Title IX. The regulations would be the first set of binding Title IX regulations promulgated by the Department that address sexual harassment. Under the proposal, the Department would "adopt a clear definition of sexual harassment actionable under Title IX." The rules would also specify that a school is obligated to respond to allegations of sexual harassment when (1) the school has actual knowledge of sexual harassment, (2) that occurred within the schools own "educational program or activity," (3) against a "person of the United States." Under the proposed rule, a school could be liable under Title IX only when it is "deliberately indifferent" to known sexual harassment, meaning its response is "clearly unreasonable in light of know circumstances." Due process protections in the proposed rule include a presumption of innocence, with the burden of proof on the school, live hearings, prohibition of the single investigator model, instead requiring a decision-maker separate from the Title IX Coordinator or investigator, clear and convincing evidence or preponderance of the evidence standards, and the opportunity to cross-examine witnesses.
As drafted, the proposed rule would narrow the application of the Title IX provisions but expand the grievance process to incorporate additional due process safeguards. The proposed changes would require institutions to make a number of structural changes to their current policies and procedures. The comment period is open through Jan. 28, 2019.
There is broad and fervent Democratic opposition to the Department's Title IX proposal in both the House and the Senate, including Rep. Bobby Scott (D-VA), Senate HELP Committee Ranking Member Patty Murray (D-WA), and the apparent House Speaker Rep. Nancy Pelosi (D-CA). Numerous associations and consumer groups have also expressed intense opposition to the rule.
Accreditation and Innovation
In October, the Department published a notice announcing its intention to establish a single negotiated rulemaking committee addressing accreditation and innovation.
In a statement earlier this year, Diane Auer Jones from the Department indicated that the administration's goal with this rulemaking is to reduce compliance requirements imposed on accreditors, which would allow them to focus on educational quality.
The proposed topics for negotiation include: requirements for accrediting agencies in their oversight of member schools; requirements for accrediting agencies to honor institutional mission; criteria used by the Secretary to recognize accrediting agencies, emphasizing simplified criteria that focus on educational quality; developing a single definition for purposes of measuring and reporting job placement rates; and clarification of the core oversight responsibilities amongst the agencies in the regulatory triad: accrediting agencies, states, and the Department.
This accreditation and innovation committee would also develop proposed regulations related to state authorization, the definition of a credit hour, barriers to innovation, direct assessment programs and competency-based education, and provisions regarding the eligibility of faith-based entities to participate in the Title IV programs.
State Authorization
In July, the Department announced a two-year delay of the effective date of the "state authorization" rule governing distance education programs. The regulation, which was finalized in December 2016, was set to take effect on July 1, 2018. It now will not come into effect until July 2020.
Future Regulations Regarding Borrower Responsibility?
Finally, at the Department's Federal Student Aid Training Conference in Atlanta in November, Secretary DeVos declared as part of her opening remarks that "I'm here to raise a warning flag with American students and American taxpayers: We have a crisis in higher education." Secretary DeVos further explained:
"Students are taking out tens of thousands of dollars in debt, but many are misinformed or uninformed as to the implications of taking on that debt and their responsibilities to pay it back.
Consider the current language of loans. We give students 'award letters,' which suggest they are gifts. We all know, however, they are 'debt letters.' And we call the loan 'aid,' as though it's a grant that doesn't need to be paid back."
Further expanding on that notion at the conference, the next day Diane Auer Jones, the Department's Principal Deputy Under Secretary, delegated to perform the duties of Under Secretary and Assistant Secretary for Postsecondary Education, explained: "We also understand that we share in the responsibility for raising borrowers who are responsible for the decisions they make, and accountable for what they choose to do."
While no mention was made by the Department of how it was prepared to act to address these issues, one option might be to grant the proprietary sector's decade-long request to give schools the authority to limit the amount a student may borrow under Title IV based on the student's need, the program's cost, and the program's outcomes.
Lost and Won (1917)
In late November, Secretary DeVos issued a final decision granting ACICS continued approval as a federally-recognized accreditor. This decision is highly controversial and comes on the heels of a prolonged review process. ACICS's recognition had been terminated by the Obama administration. A U.S. District Court, however, ruled that the Obama administration violated the Administrative Procedures Act when it failed to review more than 36,000 documents submitted by ACICS in its request for continued recognition. The court ruling forced the Department to reopen the review and reconsider the prior decision. Secretary DeVos' decision followed the review by the Department Senior Department Official (SDO), Diane Auer Jones, who determined that ACICS was in compliance with 19 of the 21 federal recognition criteria currently applicable to accrediting agencies.
The Secretary's decision extends ACICS's recognition to provide ACICS with 12 months to come into full compliance with two standards that the Department determine had not yet been met – "competency of the representatives" and "conflict of interest."
The Golden Chance (1915)
2018 marked the year of the nonprofit conversion, with several transactions in which large proprietary schools completed a conversion of their ownership structure from for-profit to nonprofit. Grand Canyon University's (GCU) reapplication to convert to a nonprofit was approved by the Higher Learning Commission (HLC) in March, which allowed it to complete the sale of GCU into a nonprofit entity. Also, in March, HLC approved Purdue University's conversion of Kaplan University to Indiana University's Purdue Global.
Bridgepoint Education also announced its conversion of Ashford University to a nonprofit. Bridgepoint announced in November that WASC Senior College and University Commission (WSCUC) at its November meeting had deferred its decision on the transaction pending receipt of further information.
The Grand Canyon, Kaplan and Bridgepoint transactions all involved splitting existing operations into two entities, a for-profit service company and a nonprofit university.
The National Advisory Committee on Institutional Quality and Integrity (NACIQI), at its spring meeting, heard third-party comments on oversight of the conversion of for-profit institutions to nonprofit entities and voted to establish a subcommittee to study oversight issues related to these conversions. In January, a number of Senate Democrats requested that NACIQI look into this issue, specifically citing as areas of concern the GCU conversion and the EDMC sale to nonprofit The Dream Center.
Unconquered (1947)
In December 2017, the House Education and Workforce Committee voted on a party-line to send the House HEA reauthorization bill, known as the "PROSPER Act" (H.R. 4508), to the House floor for a full vote. Notably, the PROSPER Act would have replaced the Cohort Default Rate (CDR) rule with a loan repayment rate, eliminated GE, 90/10, credit hour and online state authorization rules, and clarified the roles of accreditors with respect to oversight of institutions.
Ranking Member Bobby Scott (D-VA) panned the PROSPER Act and decried that the minority's repeated requests to work together with the majority on a bipartisan bill were rejected.
Further, none of the "Big Six" higher education associations, led by the American Council on Education, supported the bill and it was opposed by over 80 advocacy groups.
Rep. Virginia Foxx (R-NC), Chair of the House Education and Workforce Committee, worked tirelessly during 2018 to round up support in her conference for the bill. Ultimately, she was unable to secure the votes needed to take it to a floor vote. In any event, even if the PROSPER Act had been passed by the House, it would have been dead on arrival in the Senate because it was considered overly partisan.
We Can't Have Everything (1918)
2018 began with much hope for HEA reauthorization in the Senate. Senate Health, Education, Labor and Pensions (HELP) Committee Chairman Lamar Alexander (R-TN) indicated in January that reauthorization would be the committee's first order of business in 2018, and Chairman Alexander and Ranking Member Patty Murray (D-WA) were said to have already been meeting on the bill. Bipartisanship was in the air, and both sides were aiming for an HEA markup by spring. Student aid simplification, access and accountability, transparency, and risk-sharing were common goals. Campus safety, including cracking down on sexual assaults, was a top priority for Murray.
Senator Alexander released a staff white paper in February that included high-level discussion concerning flaws with CDR, 90/10, GE and repayment rates, but included no specific legislative proposals. Senator Murray stated that Senator Alexander's framework for reauthorization "would move us in the wrong direction" and released the Democrat's framework for rewriting HEA in which the main priorities were affordability and student debt, accountability and transparency, access and success, and protecting student safety and rights. The Democrat's framework specifically called out for-profit colleges, stating that "it is more important than ever to ensure for-profit colleges receive extra scrutiny to reduce their incentive to maximize profits over student success, preventing them from taking advantage of their students and correct the disproportionally low performance in this sector overall (emphasis supplied)."
Despite holding several hearings on HEA reauthorization topics and issuing a white paper, the Senate never progressed to a markup, with Senator Alexander announcing in June that the committee's efforts had stalled.
The Crusades (1935)
The anti-Trump and anti-DeVos movement continued its attacks on the Department's policies and regulatory actions in 2018.
Litigation by consumer groups and attorneys general against Secretary DeVos was again robust in 2018, and included new lawsuits challenging the Department's rollback of Title IX guidance, challenging the Department's "tiered relief" process for resolving BDR claims as violating the Privacy Act by improperly using borrowers' earnings data from the Social Security Administration (SSA), accusing the Department of abandoning civil-rights-enforcement regulations and dismissing hundreds of complaints, alleging that the delay of the state authorization regulations would deprive students of key consumer protections about state licensing requirements, seeking documents with respect to the Department's review of the Obama administration's denial of ACICS's request for recognition, challenging the Department for failing to automatically discharge federal loans owed by students whose education was interrupted by the sudden closure of their school, and lawsuits with respect to the student loan servicing industry.
And Senate Democrats, particularly Sens. Dick Durbin (D-IL), Patty Murray (D-WA), Richard Blumenthal (D-CT), Sherrod Brown (D-OH), Chris Murphy (D-CT), Jack Reed (D-RI), Bernie Sanders (I-VT), and Elizabeth Warren (D-MA), continued to request information and call for investigations into the Department's regulatory agenda and the proprietary sector on a variety of issues.
The Road to Yesterday (1925)
The Democrat's takeover of the House in November's midterm election creates a divided power paradigm that effectively limits legislative prospects for both parties. Given this, House Democrats will look to use their ability to set the legislative agenda and their oversight authority to slow down or stop Secretary DeVos' agenda. Rep. Bobby Scott (D-VA), the education committee's ranking Democrat, is expected to take over as Chairman of the House Education and Labor Committee (to be renamed, as has been historically done, from the House Education and Workforce Committee).
The Democrat's ascent to control also puts them in a position to push their own legislative agenda, which will include their version of a reauthorization of the Higher Education Act.
Rep. Scott has indicated that he would like to see the House education committee start with the House Democrat's alternative to the PROSPER Act that he introduced in July. The "Aim Higher Act" (H.R.6543) seeks to "ensure every student has a path to a debt-free degree or credential that leads to a rewarding career." It calls for a federal-state partnership that would require states to offer students tuition-free community college for two years in exchange for federal funding. The Act also specifically focuses on the proprietary sector, described as being designed to "protects students, veterans, and taxpayers by cracking down on predatory for-profit colleges and low-quality programs." Specific provisions relating to proprietary schools include: changing the 90/10 rule to 85/15, "closing the 90/10 loophole" that allows for-profit colleges to count GI bill program funds as non-federal dollars, prohibiting schools that fail to spend a majority of their federal tuition dollars on instruction from spending any taxpayer money on lobbying, marketing and recruitment, changing the CDR metric by adjusting for the number of borrowers at an institution and the number of borrowers who are in forbearance, and strengthening the legal definition of a nonprofit institution and establishing a transparent process for approving conversions at the Department and maintaining nonprofit status.
The Aim Higher Act, along with a more recent bill introduced in October by Rep. Mark Takano (D-CA), provide much insight into what the proprietary sector can expect from the House during the next two years. Takano's Protections and Regulation for Our Student Act (H.R.7112), or PRO Students Act, also specifically targets the proprietary sector. Like the Aim Higher Act, Takano's bill would change the 90/10 rule to 85/15 and count GI bill funds as part of the 85 percent. It also would codify the 2016 BDR rule, address CDR manipulation, strengthen the incentive compensation ban, implement advertising and marketing restrictions, expand whistleblower protections, require a student complaint tracking system, and enhance civil penalties under the HEA.
With a Republican President and a Republican-controlled Senate, it is unlikely that the Democrat-led House will be able to accomplish much legislatively during the 116th Congressional session.
The Wild Goose Chase (1915)
Where the House can make inroads against the proprietary sector is through its control of the gavel. Based on post-election statements made by House Democrats, it appears as if the House through its 21 committees and 95 subcommittees may use its oversight over the various federal agencies and its investigative powers to tie up the White House and Congress over the next two years as it conducts investigations and hearings on a number of issues important to the caucus. House committees and subcommittees have the authority to compel cabinet members such as Secretary DeVos and their senior staff to testify and could use the House subpoena powers to compel the production of documents not voluntarily provided.
Incoming House Education and Labor Chair Bobby Scott (D-VA) recently stated that the for-profit education sector will be a target of his committee's oversight when he takes control of the Committee in January, stating "There are some good for-profit colleges that provide a good product, but most of them unfortunately are problematic." With respect to higher education, the presumptive chairs of the following House committees are also on the record as stating that a top priority for oversight is the Department's regulation of proprietary schools: Veterans Affairs – Rep. Takano; Appropriations subcommittee – Rep. Rosa DeLauro (D-CT); and Financial Services – Rep. Maxine Waters (D-CA).
The precipitous close in December by Education Corporation of America (ECA) of more than 70 campuses, including Virginia College and Brightwood Career Institute, was widely reported and brought comparisons to the closure of ITT in 2016. The nature and timing of the ITT closure, which like the ECA closure failed to provide for teach out opportunities for students, resulted in a $250 million lawsuit filed in 2018 by ITT's bankruptcy trustee against ITT's former CEO and board members based on their actions (and inactions) leading up to the closure.
ECA's closure stranded nearly 20,000 students – reportedly more than 4,000 of whom are veterans – with no path forward, providing perfect fodder for House Democrats to launch the next assault on the proprietary sector.
Among the areas of focus will be the Department's efforts to unravel the BDR and GE rules, the Department's recent decision to reinstate ACICS, as well as the Department's efforts to roll back other Obama-era regulations as they relate to the propriety sector.
Other expected areas of inquiry include the Department's handling of school safety, campus sexual assaults under Title IX, and transgender student protections.
Something to Think About (1920)
The results of the midterm election have created a situation where a sharply divided 116th Congress is unlikely to successfully pass HEA reauthorization. While the Department is expected to continue to pursue its plans to eliminate burdensome regulations consistent with the campaign promise of President Trump, we can expect the Democrat-controlled House to do everything within its power to slow down or thwart that effort. If the past is any indication of the future, one of the main strategies that Democrats will employ in these efforts will be to vilify the proprietary sector, both in hearings and in the press.
The ECA sudden closure, along with a December Office of Inspector General Report alleging that 86 percent of State Approving Agencies (SAA) did not adequately oversee education and training programs accepting GI bill funds, will provide a golden opportunity in early 2019 for a Democratic-controlled House to put the proprietary sector on the hot seat, pressure SAA's to more closely scrutinize propriety schools, and intensify the call to treat GI bill funds as federal student aid for purposes of the 90/10 rule. There also is likely to be reputational damage to the proprietary sector as the House uses its gavel to hold hearings that will be well-publicized. This publicity may cause collateral damage with regulators, including state agencies, accreditors and possibly staff within the Department. In addition, negative publicity with respect to proprietary schools may cause state attorneys general and consumer groups to change or at least direct some of their focus away from the Department and back to schools.
In my December 2015 CER article entitled "2015 Proprietary Higher Education Overview: "There Must be a Pony in Here Somewhere!," I wrote as follows about the "Survival of the fittest" during times of intense scrutiny of the sector, which still rings true today:
Because higher education is so highly regulated, public policy, law and regulations, politics and the proprietary college business models are inextricably linked. As 2015 showed us, federal and state governments and the rules they promulgate can in many ways pre-determine the destinies of schools in the sector.
Those institutions that can incorporate the "new normal" into their business model will be best positioned to survive and succeed. The sector continues to have many of the same underlying growth drivers that are responsible for its prior successes. There will continue to be demand for skills-based employer-driven education. An innovative market approach with good student outcomes and sound business practices is synergistic with sound higher education policy. Those who lean into this new reality and can live at this intersection successfully will be well positioned for long term success.
This recommendation still rings true. As schools look to the 116th Congress and the next two years of the Trump administration, "best practices" that produce strong student outcomes and manage student debt will continue to be the best defense against criticism and the impact of changes in law and regulation.
Tony Guida is a Partner with the Education Group of Duane Morris LLP, a law firm with more than 800 lawyers in offices across the United States, United Kingdom and Asia. Tony focuses his practice on the PreK-12, postsecondary, and Edtech education sectors on issues relating to federal and state education law; accreditation; mergers, acquisitions and other substantive changes; government response and crisis management; federal and state education policy; and government affairs. Tony has previously served in senior executive positions with two major publicly traded companies that owned and operated colleges and universities on multiple platforms, where his responsibilities included regulatory affairs and compliance, acquisitions and divestitures, government and public affairs, policy, strategic planning, new campus development, and public relations. He has also served as CFO and general counsel for a small proprietary college. Prior to joining the higher education industry nearly 20 years ago, Tony was a partner in the litigation section of a large regional law firm.
Tony currently serves on the Board of Trustees of a private nonprofit university and previously served on the Board of Directors of Career Education Colleges and Universities (CECU), a national trade association representing proprietary institutions. He has previously served on the Advisory Committee on Student Financial Assistance, which was created by Congress to serve as an independent source of advice and counsel to Congress and the Secretary of Education on student financial aid policy. Tony is a frequent speaker at symposia and conferences on higher education issues.
Tony is a 1986 graduate of the University of Cincinnati College of Law, where he was an Editor of the Law Review, and a magna cum laude graduate of the University of Dayton with a degree in Accounting.
Areas of Practice: K-12 and Higher Education Transactions, Government Response and Crisis Management, Licensure and Accreditation, Federal and State Education Law, Online Education, Federal and State Education Policy and Government Affairs.
Reprinted with permission from Career Education Review.