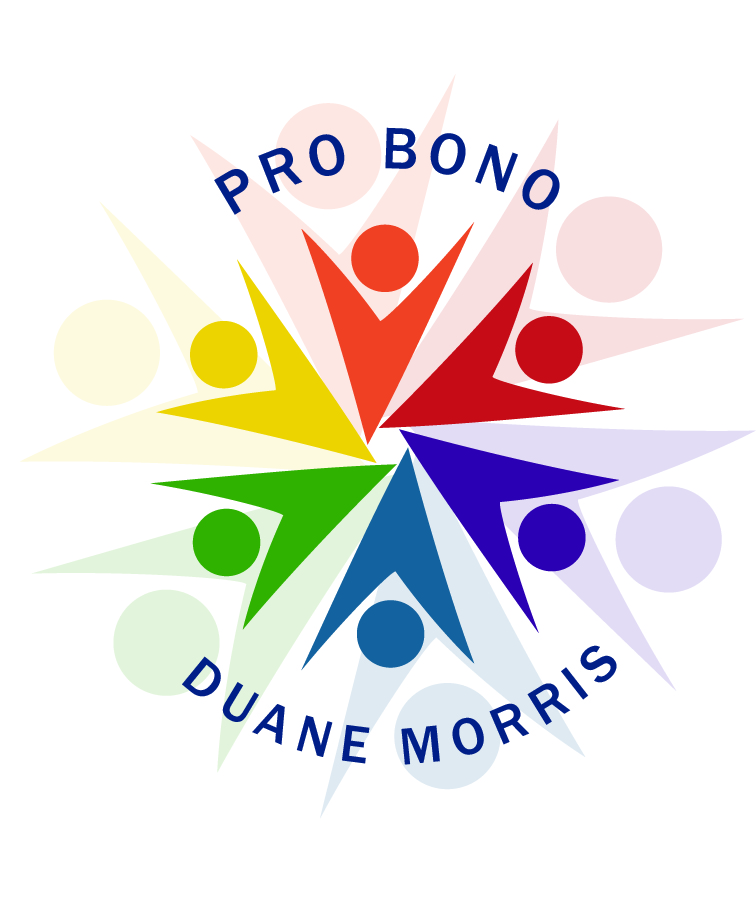 The goal of Duane Morris' pro bono program is to provide free legal services to those in our communities least able to afford legal services, and usually to those who have a dire need of such services. Accordingly, the focus of our pro bono work is providing quality legal services to individuals and organizations that serve the community: (i) through provision of services to low-income individuals; (ii) by furthering economic development in low-income areas; or (iii) by pursuing other charitable endeavors.
We are proud of the thousands of pro bono hours of legal service donated by Duane Morris attorneys and of the against-all-odds accomplishments of our clients. Our representation of often-marginalized groups, such as survivors of trafficking and domestic violence, has made us a stronger and more compassionate Firm. Working with immigrant children fleeing violence in Central America has reminded us of the freedom and security we often take for granted and reinvigorated our commitment to the rule of law. Representing community-based organizations has strengthened the communities where we live and practice and expanded our networks. And for our highest calling, serving those who served us first, we are grateful for the opportunity to recognize the sacrifices of our veterans with a small token of appreciation in the form of assisting them with disability appeals, discharge upgrades and general civil legal matters.
Pro bono service has been an integral part of Firm culture and the backbone of our value system since the Firm's founding more than 110 years ago. Today, the Firm gives all associates and special counsel 100 hours of credit annually and partners 50 hours of billable credit annually for their pro bono service. We have signed on to the Pro Bono Institute's Law Firm Pro Bono Challenge, striving to provide at least 3 percent of the Firm's billable hours to pro bono matters. We also provide extensive pro bono service in all 21 of our U.S. offices and many of our international offices, including London, Singapore and Myanmar. We have a dedicated three-person pro bono team that is responsible for recruiting pro bono opportunities and managing more than 500 matters, which range from U.S. Supreme Court amicus briefs and federal litigation, to local landlord tenant court and citizenship applications. Our management team includes a social worker who helps with unique program development and community outreach.
For more information about the Pro Bono Program, please contact Valentine A. Brown or Katharyn I. Christian McGee.
Cora Services Corporate Champion Award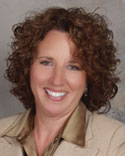 Valentine A. Brown, pro bono partner, received a Corporate Champion Award from Cora Services. The award recognizes individuals or organizations who have shown a commitment to meeting the needs of young people in the Philadelphia community and facilitating connections for resources that support CORA's mission – to support children and families facing academic, emotional or social challenges.
2020 Duane Morris Pro Bono Award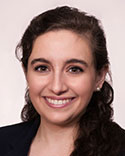 Leah Mintz
Associate | Trial Practice Group | Philadelphia Office
The award honors the outstanding service of an attorney who exemplifies Duane Morris' commitment to pro bono service and has made a significant impact on an individual or community.
2020 Duane Morris Pro Bono Leadership Award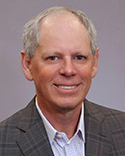 Michael D. Schwamm
Partner | Corporate Practice Group | New York Office
The award recognizes an attorney who exemplifies the spirit of pro bono: a selfless, long-standing and unwavering commitment to pro bono service; a leader by example who accepts pro bono matters without fanfare; and a pro bono contributor who encourages and mentors other firm attorneys in pro bono service.
Dade Legal Aid Wills on Wheels Pro Bono Award
Duane Morris has been honored with the Dade Legel Aid 2019 Wills on Wheels Pro Bono Award. The organization writes:
For years, the dedicated attorneys with Duane Morris have spent thousands of hours assisting a wide range of individuals and nonprofits on a pro bono basis locally, regionally and internationally. In honor of Veterans Day, their dedicated attorneys in Miami and Boca Raton annually give back to the veteran community in alignment with the firm's mission to serve others. They travel to various Veterans Affairs Centers and Hospitals to assist Veterans in need of Estate Planning matters as part of "Wills on Wheels," created by Put Something Back in 1993.
Duane Morris partner Marsha G. Madorsky said, "From drafting wills and living wills to healthcare surrogates and power of attorneys, the veterans we serve have peace of mind knowing their testamentary affairs are in order."
Allegheny County Bar Foundation Presidential Merit Award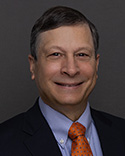 Kenneth M. Argentieri, managing partner of Duane Morris' Pittsburgh office, received the 2019 Allegheny County Bar Foundation Presidential Merit Award. The award recognizes those in the legal community "exhibiting exceptional dedication to the Foundation and promoting pro bono service to the poor in Allegheny County."
HIAS PA 2019 Golden Door Award for Legal Services
Duane Morris received a HIAS PA 2019 Golden Door Award for Legal Services. HIAS Pennsylvania provides legal, resettlement, citizenship, and supportive services to immigrants, refugees, and asylum seekers from all backgrounds in order to ensure their fair treatment and full integration into American society.
SeniorLAW Center 2019 Champion of Justice
Duane Morris has been named a 2019 Champions for Justice by the SeniorLAW Center.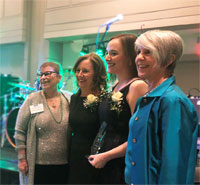 "Duane Morris, a law firm with more than 800 attorneys in offices across the United States and internationally, has been a dynamic pro bono partner of SeniorLAW Center in diverse and creative ways for well over a decade. Attorneys in the Firm's Philadelphia office have led pro bono practice groups to help save the homes of low-income older homeowners, advocated for systemic changes to protect older victims of abuse, celebrated the contributions of older veterans by providing estate planning and other legal advice, represented individual low-income seniors in a variety of forums, and supported SeniorLAW Center's work through Board leadership, administrative assistance and generous financial support. Since 2015, over 85 Duane Morris attorneys and staff have contributed more than 2,000 pro bono hours to aiding seniors through SLC and other legal aids. In 2018, 100 percent of U.S. attorneys engaged in pro bono service; firmwide, Duane Morris attorneys and staff donated over 37,000 hours equating to three percent of the firms billable hours. Duane Morris attorneys are stellar ambassadors, leaders, supporters and volunteers. SeniorLAW Center is proud to honor their many diverse contributions to pro bono and to elder justice."
Duane Morris Pro Bono Hero of the Month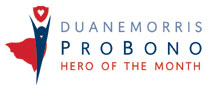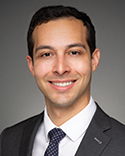 Holden Benon is honored as a Pro Bono Hero of the Month in recognition of his success securing safe, affordable housing for a family of four in Oakland, CA. In fall 2020, Holden represented his client in a federal Section 1983 case concerning due process violations leading to the client's wrongful termination from Section 8, federally subsidized housing via the Oakland Housing Authority (OHA). As a result of the termination, the client had been residing in his truck—separate from his family, who was living in public housing—for several years. Holden negotiated a settlement that included OHA: (1) issuing a new Section 8 voucher so the client, his fiancé and kids would be housed in a two-bedroom apartment; (2) paying $20,000 in damages; (3) removing any of the client's existing economic barriers such as assisting with utilities debt, help finding a job, etc.; and (4) paying an additional $2,500 in a security deposit for a new apartment. .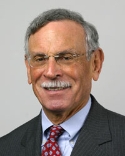 Michael D. Butterman is honored as a Pro Bono Hero in celebration of his many years of pro bono service on behalf of numerous immigrant survivors of gender-based and domestic violence. Utilizing his prior experience with USAID in Latin America and his Spanish proficiency, Mike has spent many hours helping trauma survivors secure safety in the United States. In his most recent case, Mike helped his client, Aurora, obtain asylum in the U.S. after she fled decades of horrific domestic violence in Nicaragua, which was perpetrated by her partner and permitted by local police and authorities because of her partner's prominent, political family. Mike secured asylum for Aurora and also petitioned for her sons – whom she left in the care of family and had not seen for four years – as derivatives. In early 2020, Mike obtained visas for the sons allowing them to come to the U.S. and live in safety with Aurora. Then, COVID-19 hit. Several months and four canceled flights later, Mike negotiated with the U.S. State Department in Washington, D.C., and the U.S. Consulate in Nicaragua to help organize a flight for the boys. On July 3, the sons, now 22 and 16 years old, reunited with their mother at Miami International Airport.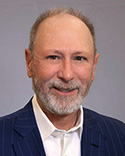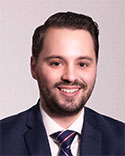 David J. Wolfsohn
and
Tyler Marandola
are recognized as Pro Bono Heroes of the Month in celebration of their teamwork on behalf of five asylum clients in a year, in addition to assisting in other immigration matters. Together they have represented several transgender women fleeing homophobic violence in Latin America, as well as a mother and children fleeing years of physical/emotional abuse and stalking by their partner/father both in their home country and in the U.S. In each case, David and Tyler have gone above and beyond in their representation, formed positive, trusting relationships with their clients, researched evidence in third countries, and zealously represented their clients before the Executive Office of Immigration Review. This duo is a great example of partner/associate mentorship via pro bono, while supporting those in need in their community.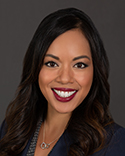 Angelica Zabanal's recent pro bono service has focused on representing a family of five from El Salvador in their asylum applications and removal proceedings before the Executive Office of Immigration Review. The case has been difficult due to short deadlines imposed by the court and its initial refusal to stay proceedings until the father's affirmative asylum application was decided. In response, Angelica and a team of Duane Morris attorneys filed a rare interlocutory appeal with the Board of Immigration Appeals, which led the immigration judge to reconsider his earlier decision, which would have likely led to removal orders for three of the five family members. On account of Angelica's zealous advocacy, the family remains intact in the United States while awaiting the outcome of the father's application.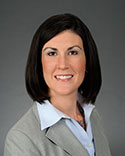 Alice E. Snedeker recently obtained damages for an incarcerated client in a First Amendment retaliation claim. He client filed grievances for being denied adequate medical care for dental issues and was beaten up by officers as a result. Since joining Duane Morris, Alice has assisted pro bono clients in housing, veterans and immigration matters (including appeals to the Board of Immigration Appeals) with a variety of Atlanta-based legal services. She also helped draft amicus briefs before the Fifth Circuit challenging state regulations limiting women's reproductive rights.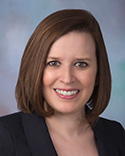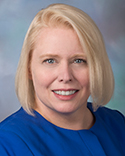 Rebecca E. Bazan
and
Heidi Lunasin
, along with
Christopher J. Tyson
, and The Veterans Consortium Pro Bono Program started a new veteran's clinic, specifically for female-identifying veterans who are uncomfortable being treated in a setting with men due to their experiences with military sexual assault or other concerns. The first Women's Information and Referral Clinic at the D.C. VA Medical Center was held on October 25, 2019, and the team provided advice to eight veterans on issues, including housing consumer law, VA service-connected disability benefits and military discharge upgrades. As stated by Claudia Daley, TVC's manager of client and stakeholder outreach and communications, "Rebecca and Heidi were rock stars! The clinic was definitely well received and quite a few vets asked if we would be able to do it again."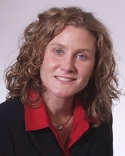 Sommer L. Ross
is recognized as a Pro Bono Hero of the Month for her longstanding committment to pro bono service since she joined the firm as a first year associate. For more than a decade, she has assisted immigrant survivors of intimate partner violence, always has a least one case ongoing and mentors associates in each of her matters. Sommer has helped immigrants obtain asylum and lawful permanent residency in the United States, in addition to assisting her clients with protection from abuse orders, housing, benefits and other related legal matters. Sommer lends a kind, caring hand to each of her clients who have ranged from survivors of female genital circumcision to forced marriage, trafficking, gang violence, and extreme emotional abuse. Additionally, she has helped indigent debtors in bankruptcy actions through Philadelphia VIP, and she serves as the Pro Bono Committee member for the Wilmington office.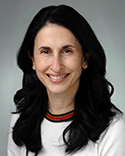 Rosanne Ciambrone is honored as a Pro Bono Hero for her unyielding representation of numerous pro bono clients and support of her Chicago office colleagues in other pro bono matters. Rosanne, along with Richard P. Darke, recently assisted their pro bono client, a prisoner of the Illinois Department of Corrections, in obtaining an overdue surgery for a "massive hernia" (as described by doctors, over 90 percent of his intestines were outside his body). Rosanne and the team obtained necessary medical care for the client after three prior law firms were appointed on the case and failed to achieve a successful result. Rosanne is also assisting a veteran suffering from a crippling dysthymic disorder, whose VA service-connected disability benefits were lowered to 30 percent from 70 percent. She is advocating for his benefits to be restored to 70 percent, while also tackling a new prisoner civil rights case through the United States District Court for the Northern District of Illinois, in which her client endured unconstitutional conditions of confinement for six months.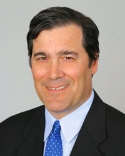 Andrew K. Gordon, of the San Francisco office, is a Pro Bono Hero of the Month for his contributions as a Pro Bono Committee member. He has increased pro bono participation in the San Francisco office and serves as the on-the-ground resource for the pro bono team, helping to facilitate the program. Under Andy's leadership, a team of attorneys from the San Francisco office, alongside the Northern California Innocence Project (NCIP), successfully prevailed in a writ of habeas corpus proceeding in Kings County, California leading to the reversal of child molestation convictions and the client's release from prison where she spent the last 16 years on a 45 year to life sentence. This significant order eliminated the need for an evidentiary hearing. The state has set the matter for a retrial beginning May 20, in which Andy and the Duane Morris team will assist. The defense will be based on the lack of credible medical evidence and the inconsistent and unreliable testimony that had been presented against our client at the trial.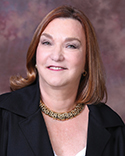 Marsha Madorsky
, of the Miami office, is recognized as a Pro Bono Hero of the Month for her pro bono efforts throughout the firm's Florida offices. Marsha has led the firm's partnership with Dade Legal Aid to host "Wills on Wheels" clinics in Boca Raton and Miami. Through the clinics, volunteer attorneys draft wills and powers of attorney and provide intakes/advice on landlord/tenant disputes and service-connected disability benefits, as well as discharge upgrades for veterans, active duty military, and family members at the Miami Veterans Administration Hospital. Marsha also represents individuals seeking guardianship of family members, applying her extensive knowledge of estate, trust and guardianship law to her pro bono clients. Her efforts have helped the Miami and Boca offices reach 100 percent participation by attorneys and staff.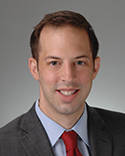 Christopher T. Grohman
, of the Chicago office, has been recognized as a Pro Bono Hero of the Month. In 2018, Chris provided many pro bono hours to help individuals in federal criminal defense and prisoner civil rights (PCR) matters, including frequently helping other Chicago attorneys in their court-appointed PCR cases. In one case, Chris represented an indigent client at trial who served 10 years of a 21-year sentence, a prolonged portion of which the client was in solitary confinement. Chris successfully advocated to reduce the client's sentence to no more than seven additional years given his time served and record while incarcerated. Chris is being celebrated for his commitment to championing defendants' and prisoners' constitutional rights and his lasting efforts to improve the criminal justice system.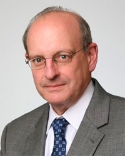 Lewis Olshin
, partner and deputy firm counsel, is recognized for his considerable pro bono efforts representing veterans in service-connected disability benefits appeals before the U.S. Court of Appeals for Veterans Claims and Veterans Administration, particularly during Duane Morris' annual Veterans Month of Service. Lew also has represented several families in obtaining guardianship of their loved ones who either were born without or no longer have legal capacity. In all of these matters, Lew actively mentors associates seeking courtroom experience. Prior to joining Duane Morris, Lew served as defense counsel, chief review officer, and staff prosecutor for the U.S. Marine Corps, 2nd Marine Division at Camp Lejeune in North Carolina.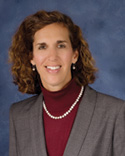 Barbara Howe Murray
, of the San Diego office, is recognized for her leadership and formidable impact in improving the criminal justice system, including efforts with the California Innocence Project. A white-collar criminal defense attorney, Barbara has coordinated Duane Morris' partnership with the California Innocence Project since 2016. To date, she has supervised the processing of more than 140 Stage 2 reviews, a necessary step to evaluate whether an inmate has a plausible claim of innocence. Barbara assigns the cases to pro bono attorneys, and then reviews each of the cases before approving the evaluation for submission. During her appointment by the U.S. District Court for the Southern District of California to the Criminal Justice Act Panel for the 1998 to 2000 term, she represented persons charged with federal crimes who were financially unable to obtain counsel.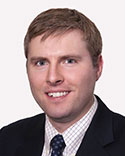 William Shotzbarger petitioned the Court of Common Pleas of Philadelphia County, Criminal Division, to reduce the sentence of an inmate, incarcerated as a juvenile, from life without parole to 30 years to life. William put together the Petitioner's Mitigation Report that detailed the client's progress during 21 years of incarceration.
William was also part of a team that obtained a Quite Title Order on behalf of a pro bono client in the Philadelphia Court of Common Pleas. The client's home had been in his family's name for 40 years until a fraudulent quitclaim deed was executed, notarized and recorded, purporting to transfer title to a neighbor. Despite convincing evidence of fraud surrounding the transaction, including the fact that the grantors were deceased at the time the deed was signed, the defendants raised numerous defenses, and the case was hotly litigated. In the middle of the deposition of the notary, the team reached a settlement in principle. As part of the settlement, Duane Morris obtained a settlement payment for the client in addition to the equitable relief.
William's contribution to these cases and ongoing support for pro bono matters earn him recognition as Duane Morris Pro Bono Hero of the Month.
"Duane Morris is the epitome of what every law firm should be—generous and stand-up lawyers who do not perform pro bono work for fame or recognition, but simply because it is the right thing to do."
—KAREN LADIS
Executive Director, Dade Legal Aid (Fla.)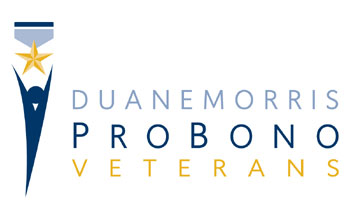 Duane Morris recognizes the sacrifices that service members have made for our country and is committed to helping them solve significant problems that have arisen as a result of their service. We assist veterans and their families with disability benefits appeals, discharge upgrades, homelessness prevention and many other civil legal needs. Our attorneys also represent organizations dedicated to empowering military service members, veterans and veteran-owned small businesses.
Obtaining Back Relief, Literally and Financially
After serving in the United States Navy in the late 1970s/1980s, our client suffered chronic back pain that required a series of surgeries from 2008 to 2010, including spinal fusion. During the fusion surgery at a U.S. Department of Veterans Affairs Medical Center, screws were malpositioned bilaterally, which led to additional pain—worse than the veteran experienced prior—weakness on his left side, depression and several additional surgeries. Today, the veteran still experiences chronic pain.
As a result, in 2010, the veteran filed a claim for service-connected disability compensation benefits under 38 U.S.C. § 1151, which permits benefits when a veteran experiences a disability caused by surgical treatment in a VA Medical Center due to negligence. Nevertheless, from 2010 to 2019 the VA denied our client's claim.
Attorneys in Duane Morris' Philadelphia office entered the case, moving to reopen a prior denial, obtaining a medical expert report affirming the nexus between the surgery, subsequent revision surgeries and our client's total disability, and representing the veteran in an appeal to the Board of Veterans' Appeals. Attorneys also argued the veteran was secondarily entitled to benefits related to depression as it was caused by his living in constant, debilitating pain.
Following a multiyear effort, in summer 2019 the VA awarded our client benefits under § 1151 for residuals for his lumbar spine surgery as well as for adjustment disorder with mixed anxiety and depressed mood secondary to his lumbar spinal benefits. The team continues to advocate with the VA concerning the rating level for the veteran's injuries and monthly benefits as well as benefits dating back to 2010. Needless to say, the veteran's life will forever be changed due to the surgery, but now he also will have monthly compensation to cover his bills and living essentials.
Teaming Up to Create Legal Clinics at VA Medical Centers Across the Country
In 2018, Duane Morris attorneys launched a new medical-legal pro bono project providing legal assistance to veterans directly at the Atlanta VA Medical Center. Duane Morris attorneys teamed up with The Home Depot, Emory Law School and Atlanta Volunteer Lawyers Foundation to staff clinics providing estate planning/drafting for more than 70 veterans and family members. Volunteers also teamed up to co-counsel on veterans' service connected disability benefits appeals before the U.S. Court of Appeals for Veterans claims through The Veterans Consortium Pro Bono Program.
The Atlanta clinic built upon Duane Morris' success collaborating with the Veterans Administration, The Veterans Consortium Pro Bono Program and Neighborhood Legal Services in Washington, D.C., to develop and staff weekly legal clinics at the D.C. VA Medical Center and in facilities across the D.C. Metro area. The first legal clinics to specifically serve D.C. area veterans when launched in fall 2016, the clinic – now housed in its own office space at the VA Medical Center – has served over 700 veterans.
"Duane Morris has gone above and beyond the call of duty on behalf of our nation's defenders. The new legal information and referral pop-up clinics increase our outreach to veterans who need support for federal court appeals of VA denials, discharge upgrades and other challenges. … Duane Morris attorneys additionally have provided crucial assistance to TVC in helping former service men and women appeal unjustly received other than honorable discharges so they can once again call themselves veterans."
—Edmund Glabus, Executive Director, The Veterans Consortium Pro Bono Program
Righting Wrong for Woman Discharged Due to Pregnancy
Our client enlisted with the U.S. Marine Corps at 17 years old, serving as a dedicated, successful Marine for more than three years before she was forced to leave the Marines because she was pregnant. Upon learning she was pregnant with her second child, our client was told she was being involuntarily discharged because the Marines believed they could not deploy her due to being a single parent with two children. This discharge occurred during the months following the September 11, 2001, terrorist attacks, and our client had, in fact, made preparations for child care if she was deployed. But, our client's military records did not contain record that she was ever consulted about her child care plan.
In 2002, our client was discharged involuntarily with a characterization of "General (under honorable conditions)" and a narrative reason of "parenthood." As a result, she was denied a career in the Marines, prevented from securing some government jobs, denied access to certain veteran's benefits and felt deep embarrassment when she had to address her discharge characterization in professional or personal settings.
In the 14 years since being discharged, our client successfully raised her two children as a single mother. She is starting a Saturday school for students to learn about their African heritage and develop leadership skills.
Duane Morris attorneys successfully represented the client in a hearing before the Naval Discharge Review Board in Washington, D.C., advocating that the client's discharge was inequitable because she had no misconduct that warranted discharging her less than honorably. Her military record demonstrated she was qualified and deserving of an honorable discharge, and she was awarded accolades just months before her discharge, including the Good Conduct Medal and National Defense Service Medal. Our client's discharge status was upgraded to "Honorable," permitting the client to move forward with her life without undue stigma.
Settlement Reached for Veteran and Family Facing Eviction
Duane Morris reached a settlement in an eviction proceeding on behalf of a veteran who is a pro bono client of the firm through the Veterans Assistance Project. The veteran had been living with his wife and their three children in a rent-controlled apartment previously occupied by the wife's uncle. Overcoming challenging legal obstacles, the team negotiated a settlement that allows the family to remain in the apartment rent-free for six months, forgives substantial rent arrears that had accrued during the lengthy litigation, and provides a substantial lump sum payment.
Securing Housing and Financial Stability for Elderly Veteran
Our client, a Navy veteran, is 60 years old and has end stage renal disease. He lived in his mother's rent stabilized apartment on the Upper West Side of New York City, where he had resided for many years and planned to live out his remaining years. Reflecting the changing landscape of New York City, the client's landlord bought out several other tenants in the apartment with the goal to convert rent stabilized apartments to a privately owned cooperative. The landlord offered the client only $150,000 to move, much less than the apartment was worth. When our client refused, the landlord sought to evict our client from the home – where he had potential succession rights to his mother's lease – and the landlord trumped up nuisance and criminal allegations against our client.
Working with the Veteran Advocacy Project at the Urban Justice Center, Duane Morris attorneys obtained an order to show cause in the landlord's lockout proceeding, restoring the veteran to his home. Attorneys then negotiated a buyout settlement of $320,000, along with time to secure a new apartment. Collaborating with friend of the Firm, the attorneys set up a special needs trust so that the client would continue receiving his Social Security disability and rental benefits, thus ensuring ongoing financial stability for the client.
Service-Connected Disability Benefits Restored for U.S. Navy Veteran
Duane Morris obtained service-connected disability benefits for a veteran of the U.S. Navy after his disability rating was reduced in September 2012, from 80 percent to only 10 percent. The pro bono team presented to the Board of Veterans' Appeals that the reduction in the disability rating was improper, that the client was entitled to the benefits he did not receive when his disability rating was reduced, and that he was entitled to a total disability rating based off of unemployability. The team obtained $71,000 in back pay for the client from 2012, and he will again be receiving 80 percent disability.
The Veterans Consortium 2017 Law Firm Pro Bono Mission Partner
Duane Morris has been named The Veterans Consortium Pro Bono Program (TVC) 2017 Law Firm Pro Bono Mission Partner for its service to veterans and their families, caregivers and survivors. Duane Morris has worked with TVC for many years, providing pro bono representation to veterans at the U.S. Court of Appeals for Veterans Claims. In the fall of 2016, the firm worked with TVC and Neighborhood Legal Services Program (NLSP) to implement pop-up legal clinics at Veterans Affairs (VA) facilities in the D.C. Metro area, providing free advice to more than 200 veterans.
Protection under Chapter 7 of Bankruptcy Code for Vietnam Era Veteran
Duane Morris represented a pro bono client in filing for protection under Chapter 7 of the Bankruptcy Code. The client is an 83-year-old veteran who served in the Air Force between 1962-1964 before he was honorably discharged.
Securing Remands Before the U.S. Court of Appeals for Army Veterans Claims
Our client served as a petroleum supply sergeant in the U.S. Army. She was denied service-connected disability benefits after sustaining a painful skin disorder when extinguishing a bulk fuel fire. The client's primary responsibility was issuing and handling fuel for helicopters. She received an Army Commendation Medal while on active duty for quickly and calmly extinguishing a bulk fuel fire caused by a leak in the fuel pipeline on base, which could have caused major damage (and personnel injuries) if not for her prompt actions. Due to fuel spilling on the veteran, she experienced a disorder that manifested itself intermittently as swelling, knots or cysts on both of her hands that were periodically accompanied by pain and/or itching. The client filed a claim for service-connected disability benefits related to the skin disorder, which was denied for years because the VA physicians never "saw a rash" appear in any of her medical appointments. Firm attorneys discovered the client had been treated several times by the VA, including twice surgically, for painful knots and cysts on the back of her hands. Nevertheless, this evidence was ignored entirely by VA medical examiners, the VA Regional Office and the Board of Veterans' Appeals. The attorneys successfully argued this was a blatant failure of the VA's duty to assist the client in developing her claim, which was remanded requiring the VA to fully develop the claim so that our client may be awarded the disability benefits she deserves.

Asylee Client Reunited with Sons Four Years After Fleeing Horrific Abuse in Nicaragua
In 2018, attorneys and staff in our Boca Raton and New York offices secured asylum for our client, Aurora, who fled 20-plus years of horrific domestic violence beginning when she was only 16 years old. Perpetrated by her partner, the abuse – including attempts to kill her in front of their children – was permitted by local authorities because of her partner's prominent, political family. Aurora reported the abuse to police numerous times and tried to run away, even enlisting the help of her local Catholic church and priest, but the violence never stopped and her partner always found her. As part of the asylum claim, Duane Morris included Aurora's two sons – whom Aurora left in the care of family – as derivatives.
In early 2020, the sons' visas were issued, permitting them to travel to the United States. Then, COVID-19 hit, preventing travel. Attorneys/staff helped arrange four flights earlier this spring, all of which were canceled. With time running short (the visas were set to expire in August), the attorneys collaborated with the U.S. State Department in Washington, D.C., and the U.S. Consulate in Nicaragua to organize a charter flight. Four years after their separation and very fittingly on July 3, the sons – now 22 and 16 years old – were reunited with their mother at Miami International Airport! All three now will be able to live a life of safety in the U.S. and pursue the "American dream."
Securing Safety and Freedom from Persecution
In response to the immigration crisis at the southern border of the United States, Duane Morris increased our immigration pro bono efforts nationally during the past several years. Aiding more than 350 immigrants and families in the past year, totaling over 6,000 hours, volunteer attorneys particularly focused on assisting LGBTQ immigrants and political activists fleeing oppressive governments, as well as individuals fleeing intimate-partner violence.
Duane Morris sent two teams of attorneys and staff to provide know-your-rights counseling and limited representation to immigrants detained in southwest Texas, held a bilingual book drive for children learning English while detained in foster shelters separated from their parents, and continues ongoing, monthly immigration clinics in various cities across the United States, in addition to full representations. Our immigrant clients have come to the United States from all parts of the world, including Afghanistan, the Bahamas, Cambodia, Chad, El Salvador, Guatemala, Honduras, Jamaica, Liberia, Russia and Ukraine.
Securing Refugee Status for Two Sisters Fleeing Gang Violence in El Salvador
Corporate and Trial attorneys from Duane Morris' Newark office represented two young sisters from El Salvador through the International Refugee Assistance Project (IRAP) in pursuing a request for review with U.S. Citizenship and Immigration Services to challenge the denial of their request for refugee status. Living in an all-female household as practicing Christians, the sisters were targets for kidnapping and ransom by surrounding gangs and were repeatedly threatened with death, particularly since the gangs knew that no man was living in the household. The younger sister faced almost daily threats by gang members as she walked to high school in a neighborhood where several young girls recently disappeared.
The sisters experienced the murder of their maternal grandmother and aunt when gang members set off grenades in the bus in which they were riding. Several years later, another aunt who owned a small business was subject to extortion by gangs for "rent" in return for safety. When the aunt no longer could afford to pay the "rent," she fled along with the sisters and their family.
The girls were desperate to flee to safety in the United States and be reunited with family members. Filing the request for review almost two years ago, volunteer attorneys argued the sisters suffered greatly and feared even greater violence and persecution by threatening gangs. A reinterview was conducted earlier this year and the sisters were granted refugee status, safely arriving in the United States in spring 2019.
U.S. Citizenship Established After 15-Year Mistake Corrected by the Board of Immigration Appeals
Duane Morris attorneys in New York established a claim to U.S. citizenship for a lawful permanent resident of the U.S. since 1978. Now an inmate of Sing Sing Correctional Facility, we initially sought clemency on his behalf, but soon recognized that without U.S. citizenship, our client was facing immediate deportation after the completion of his criminal sentence.
Our client was 7 when his father became a naturalized U.S. citizen and sponsored him and his mother. The client's parents later divorced and the decree did not grant sole "legal custody" to either parent. In March 2004, the Board of Immigration Appeals affirmed, without opinion, the decision of an immigration court, finding that our client was not a citizen because his father—the only parent through whom the client could naturalize—did not have sole "legal custody"—then a requirement of the Immigration and Nationality Act, which has since been repealed. After reviewing the client's entire immigration file and hearing record, attorneys concluded an injustice occurred. They filed a motion to reconsider, although the rules state such a motion must be made within 30 days. In a unanimous decision, the board vacated its earlier decision and found our client's parents shared legal custody, his father had been actively involved in our client's life and "constituted actual uncontested legal custody"—meeting the qualifications of the Immigration and Nationality Act.
While incarcerated, our client has turned his life around with a virtually perfect prison record. He maintains close ties with his family (all of whom are U.S. citizens), obtained his high school diploma and is on his way to completing a four-year college degree. Our fight for clemency on his behalf continues.
Political Asylum for LGBTQ Individuals Fearing Persecution and Death
Through Immigration Equality, the nation's leading LGBTQ immigrant rights organization, Duane Morris regularly represents individuals seeking asylum in the United States fearing persecution in their home country as a result of their sexual orientation.
Originally from Ghana, one client nearly was beaten to death for being gay and was imprisoned for 20 days to "cure" his homosexuality. The client fled Ghana to Brazil and eventually set out by bus, foot and human smuggler through South and Central America to California, seeking safety and asylum. In California, the client was detained by United States immigration officials and placed into deportation proceedings. Duane Morris defensively argued that the client feared persecution in Ghana and should not be ordered removed. The Philadelphia Executive Office for Immigration Review and the Department of Homeland Security agreed the client's fear was credible and granted him asylum.
Another client, a gay man from Jamaica, was forced to marry a woman to "prove" he was not gay. He fled his home country after being stoned and his wife attempting to kill him. He sought asylum in the United States so he could live a happy, secure life with his partner. Duane Morris attorneys from the Miami and Philadelphia offices successfully represented the client in an affirmative asylum application based on persecution related to his sexual orientation.
Political Asylum Obtained for Survivor of Domestic Violence
Duane Morris obtained asylum for a survivor of domestic violence, who was put into removal proceedings at the U.S.-Mexico border. The client was involved in an abusive relationship in her home country, and for 22 years she endured frequent threats of violence and brutal beatings at the hands of her spouse, often in front of her children and neighbors. The client left her country and her children, whom she could not take with her, and traveled alone through Central America and Mexico. She crossed the U.S. border and asked for asylum on the grounds of domestic violence, a U.S. immigration category only recently recognized as a basis for asylum subject to showing acceptable facts and applicable law, and was arrested and placed in an immigration detention facility. The pro bono team worked together to get the client released by posting her bond, and continued their tenacious work when she arrived in New York. In an incredible victory, the team was able to obtain asylum status for the client along with work authorization and Social Security.
Pro Bono Team Obtains 11th Circuit Stay of Removal for Eritrean Refugee
Duane Morris won a stay of removal for an Eritrean refugee while the 11th Circuit considers his petition for review. The client had been persecuted for his political expression, including multiple rounds of months of solitary confinement and torture. He is being held at an ICE facility, and was to be deported by May 6, but now his removal will be put on hold pending the 11th Circuit's merits review.
Permanent Legal Resident Status for Mexican National
Duane Morris represented a Mexican national in his petition to remove conditions on his legal permanent resident status. U.S. Citizenship and Immigration Services (USCIS) intended to revoke his status due to visa violations that occurred long before his present status. The client is married to a U.S. Citizen, has a disabled son and has lived in the U.S. for over 20 years. Documenting these equities, the pro bono team was successful in having the condition on the client's status removed and securing his lawful permanent residency in the United States. He will be eligible for U.S. citizenship in three years.
Pro Bono Amicus Representation for Immigration Case
Duane Morris filed a pro bono amicus curiae brief in the Third Circuit on behalf of client HIAS Pennsylvania. The amicus brief argued that the Third Circuit should grant rehearing en banc in an immigration case to give additional consideration to how broadly the court interprets whether an offense is "relating to" a provision of the Immigration and Nationality Act. HIAS Pennsylvania, a nonprofit legal services organization providing pro bono and low-cost services to immigrants in Philadelphia and the surrounding counties, sought to appear as amicus in the case because it assists immigrants who may be impacted by the panel's decision. The brief provides an invaluable perspective on the potentially severe human impact of the panel's decision, which is all too often overlooked in immigration cases.
Immigration Team Obtains Quick Approval for I-601 Extreme Hardship Waiver
Duane Morris secured approval of a Mexican father's extreme hardship waiver. The father had been stuck in Mexico for over five months while his U.S. citizen wife, who is physically and mentally handicapped, tried to care for their daughters in the U.S. The waiver, which allowed the father to return to his wife and daughters, was approved in less than two months (normal processing times can be upwards of six months or longer) and the father returned to the U.S. soon thereafter.

People Change; Records Don't
Teaming Up to Reform the Pardon Process in Pennsylvania
Any person who ever was arrested or charged with a crime in Pennsylvania, even if they never had to go to court or never were found guilty, has a criminal record. Every crime a person was charged with is permanently available on the internet to the public, for free, at any time, unless a judge orders it to be expunged (or erased). For most criminal convictions in Pennsylvania, even minor offenses or something that happened decades ago, the only way to erase them from public records is to get pardons from the Pennsylvania governor. On average, over 200,000 new criminal cases are initiated every year in Pennsylvania with 25,000 people released to Philadelphia from federal, state and local jails and prisons annually. Ninety-one percent of those coming from state prisons are returning to low-income communities. Indeed, over 50,000 low-income Pennsylvanians' ability to obtain gainful employment is directly impacted by their lack of access to a pardon decision. Yet, annually, the Pennsylvania Board of Pardons only decides approximately 200 cases.
For several years, Duane Morris attorneys have assisted more than 300 individual Philadelphians seeking expungements, redactions and sealings of criminal charges that were dropped or minor offenses that could be sealed (removed from public view). Our clients ranged from individuals who made poor decisions shoplifting or getting in neighborhood fights as young adults to grandmothers now over 70 years old who wanted to clear their record so they could work in child care or help care for grandchildren in the foster care system.
Nevertheless, our one-by-one approach seemed a drop in the bucket of true reform, and Duane Morris attorneys sought ways to help secure meaningful reform of a broken system. Enter Philadelphia Lawyers for Social Equity (PLSE), which seeks to refine the Pennsylvania pardon process by simplifying the pardon application and adopting a summary hearing process for applications where the government and victim-witnesses do not object to the pardon. Pennsylvania defines a pardon as an act of grace that is extended by the state to those who clearly demonstrate that they learned their lessons, redeemed themselves, changed their ways and were "reborn" as productive citizens. Presently, the Pennsylvania Constitution requires a "full hearing in open session, upon due public notice" for the Board of Pardons to recommend a pardon to the governor. The board only meets four times a year to hear applications, which necessarily limits the number of applicants heard annually.
Volunteer attorneys working with PLSE proposed the board adopt a "consent agenda" approach whereby the board may list hundreds of individuals for approval (e.g., those whom the board identifies as meriting a "presumptive pardon"), call any person appearing on the list to a public hearing, remove the names of anyone as to whom an objection is lodged and then vote to approve all the rest in a single vote. Duane Morris Appellate attorneys performed a constitutional analysis concerning whether the consent agenda complied with the requirement of a "full hearing" requirement under the state Constitution. Concluding the consent agenda, at a minimum, was not unconstitutional, the team found it likely comported with the intent of the framers in requiring a "full hearing." The consent agenda is under active consideration and we remain hopeful for pardon reform in Pennsylvania.
Freedom Restored 17 Years After Wrongful Conviction
On April 23, 2019, our client, Karla Baday, was released from prison after serving almost 17 years for crimes she did not commit. Working along with the Northern California Innocence Project, Duane Morris attorneys represented Karla in her fight to overturn her conviction. She was wrongfully convicted in 2002 based on a single incident of an alleged sexual assault of her former partner's three young children. Karla and her former partner met in December 1999. Within a month, they were romantically involved and the partner invited Karla to move into her home with her and her three young children. The couple happily lived together for two years, during which time our client often cared for the children alone. In December 2001, Karla moved out of the couples' home to care for her ill mother, but celebrated Christmas with her partner and the children. In 2002, Karla returned to care for her mother and the couple separated. Karla's partner then claimed Karla engaged in a single incident of inappropriate sexual contact with the children. At trial, Karla, who spoke little to no English, was profoundly hampered by her court appointed defense counsel. Subsequently disbarred and deceased, the defense counsel failed to challenge the testimony of the state's unqualified nurse "expert" who claimed that there was medical evidence that proved the allegations were true. This testimony was patently false, yet left unchallenged, and served to bolster the prosecution's otherwise weak case. Karla was convicted of multiple counts of child sexual abuse and sentenced to 45 years to life. Following the submission of several rounds of legal briefs and numerous declarations over an 18-month-period, and after the court issued an order to show cause as to why Karla had been incarcerated, on March 19, 2019, the district attorney conceded the medical evidence presented at trial was false and stipulated that Karla's conviction should be reversed. The district attorney initially claimed he intended to retry Karla for the original crimes, but agreed to a plea bargain wherein the 2002 sexual molestation charges would be dismissed. Karla now resides with her sister and family in Georgia. While incarcerated, Karla learned English and obtained her high school equivalency diploma and associate's degree. Duane Morris attorneys continue to assist Karla in her immigration proceedings.
Ensuring Client Received Medically Appropriate Care in Prison
Our client has been incarcerated for many years. For the past six years, he has sought surgery for a "massive hernia" (as described by doctors, over 90 percent of his intestines were outside his body) amid refusals by the state's department of corrections. Attorneys were court appointed to represent the client team after three prior law firms failed to achieve a successful result. The pro bono team worked graciously and with tenacity to obtain the needed surgery, negotiating with opposing counsel, the prison and a medical services provider to make sure the neglected medical care was paid for appropriately.
Petition for Juvenile Lifer to Have Sentence Revisited, Reduced
Duane Morris' Pro Bono Program, working with the City of Philadelphia District Attorney's Office, the Juvenile Law Center and the Youth Resentencing and Reentry Project, successfully petitioned the Court of Common Pleas of Philadelphia County, Criminal Division, to reduce the sentence of an inmate, incarcerated as a juvenile, from life without parole to 30 years to life. The effort is part of the firm's Juvenile Lifer Initiative and in furtherance of a U.S. Supreme Court order in the 2012 decision Miller v. Alabama— where mandatory sentences of life without the possibility of parole were found unconstitutional for juvenile offenders.
Innocent Man's Arson Conviction Vacated
Duane Morris represented the Innocence Network pro bono as amicus curiae in helping vacate the conviction of a Kentucky man who was sentenced to 52 years in prison for arson, second degree manslaughter and other offenses. At issue was the government's expert testimony in the initial trial. Expert witnesses applied burn pattern analysis and used a specially trained dog to detect potential chemical accelerants, thus claiming the fire originated in different places and implying the fire was set intentionally. Advocating for a new trial, Duane Morris attorneys argued that such fire science methods and analyses now are recognized as faulty in an increasing number of jurisdictions. At the new trial, defendant's experts testified to the unreliability and faultiness of the government's experts' methods, analysis and opinions. Because the conviction was based on unreliable expert testimony regarding fire origination, the court found the interests of justice required the conviction be vacated. The defendant was released from prison after serving over 10 years. The court held, "It is now objectively clear that the opinions given by these four experts at trial were, viewed in the most favorable light, based on obsolete and erroneous techniques, 'rules of thumb' and assumptions, and none can be relied upon as true."
Pro Bono Representation in Two Successful Presidential Commutations
Attorneys in Duane Morris' Philadelphia and San Francisco offices successfully represented pro bono clients Curtis Bell and Christopher Pfaff, respectively, in obtaining commutations of their sentences for nonviolent drug offenses. At 58 years old, Mr. Bell spent the past 22 years in federal prison on a drug conspiracy charge for which he was sentenced to life imprisonment. Mr. Pfaff served 12 years of a 21-year sentence in federal prison; he had pled guilty to a drug manufacturing charge.
Working with the American Bar Association and Clemency Project 2014, Duane Morris petitioned the president, through the Department of Justice's Office of the Pardon Attorney, for the clients' release under the Justice Department's program to commute and pardon exemplary, nonviolent offenders who served more than 10 years of sentences for crimes that, if sentenced today, the individuals already would have been released.
Released in May 2017, Mr. Bell is working as a chef in prepared foods. He reunited with and cares for his 85-year-old mother, two children and several grandchildren. While incarcerated, Mr. Bell expressed remorse and was a productive, peaceful and hardworking inmate. He served as one of the main cooks at Federal Correctional Institution Yazoo City (Mississippi) Medium. He also earned his GED and hopes to work with programs designed to keep youth out of prison.
Despite Mr. Pfaff's history of no violent behavior or ties to any drug cartel or supplier network, he faced a long sentence under prevailing sentencing laws. If he were sentenced today, Mr. Pfaff likely would have received a sentence of fewer than eight years, not 21 years. During his 12 years in prison at United State Penitentiary, Marion (Illinois), Mr. Pfaff had an exemplary record of good conduct, showed commitment to hard work, earned his GED and excelled in college-level math courses. Mr. Pfaff plans to study physics and engineering and to pursue a career in those fields.
Parole for Client Sentenced to Life in Prison as a Juvenile
Richard Phelps was sentenced to life without parole as a juvenile for a crime he committed when he was 16 years old. After serving 35 years of his sentence, Mr. Phelps was paroled in spring 2017. Duane Morris attorneys successfully represented Mr. Phelps in his constitutionally mandated resentencing hearing under Miller v. Alabama (2012) (holding that mandatory life without parole sentences are unconstitutional for juvenile offenders) and Montgomery v. Louisiana (2016) (holding that Miller must be applied retroactively). In advocating for a reduced sentence, the team considered Mr. Phelps' young age, lack of prior misconduct of any form and difficult childhood as well as his remorse and rehabilitation efforts while incarcerated. Prior to his resentencing, Mr. Phelps had been free of any misconduct—minor or major—for over 20 years, and he worked as the manager of the soap detergent factory at the state correctional institution from 1988 to 2015. In 2015, he began working in the print shop to accommodate his taking GED classes. Mr. Phelps also participated in courses and programs aimed at violence prevention and victim awareness.
Now living with his godmother, Mr. Phelps is pursuing opportunities with Philadelphia's Center for Employment Opportunities for formerly incarcerated individuals and the Youth Sentencing & Reentry Project, which partners with court-involved youth to provide support to children prosecuted in the adult criminal justice system, including juvenile lifers.
Duane Morris Helps Organize Citywide Expungement Clinic for Over 300 Philadelphians
Historically, Pennsylvanians encountered steep barriers to expunging criminal records. Absent expungement, a publicly accessible record would remain even when a person was merely arrested and never convicted of a crime. Indeed, only such non-convictions were expungable in Pennsylvania; criminal convictions could not be expunged no matter how many years elapsed or whether a person completed his or her sentence. Beginning in November 2016, a new law allows Pennsylvanians to seal minor misdemeanor convictions so they only are accessible to judicial and law enforcement officials. Duane Morris attorneys—in collaboration with Community Legal Services of Philadelphia and the Philadelphia Bar Association—led a citywide clinic to help clear the records of more than 1,000 Philadelphia residents. Duane Morris attorneys assisted over 300 individuals in expunging and sealing their records, with the hope of helping open doors to employment for fellow city residents.
Corporate Pro Bono Help for the Atlantic Center for Capital Representation
The Atlantic Center for Capital Representation (ACCR) (Philadelphia) provides consultation and mitigation services, legal advocacy and training for defense attorneys providing legal representation in death penalty and juvenile life without parole sentencing and resentencing cases in Pennsylvania. Duane Morris attorneys represented ACCR in establishing as an independent nonprofit with IRS tax-exempt status and ACCR supported Duane Morris by providing mitigation and reentry services for several clients in juvenile life without parole resentencing hearings.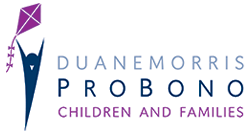 Nationally, there is less than one civil legal aid attorney to help every 10,000 Americans living in poverty. Children are the most legally underrepresented and vulnerable members of society. In the United States, 21 percent—or one in five—children live in families with incomes at or below the federal poverty guidelines. Ensuring family unity and stability for children and families through all types of legal proceedings has been a hallmark of the Duane Morris Pro Bono Program since its founding.
Father and Son Reunited Following International Child Kidnapping
Attorneys in Duane Morris' Austin office represented a Mexican father in successfully petitioning the U.S. District Court for the Western District of Texas for the return of his 5-year-old son under the U.N. Hague Convention on Civil Aspects of International Child Abduction. With no warning, the child's mother took the sleeping boy in the middle of a December 2018 night without our client's knowledge or consent and left the familial, habitual home and country. Unaware of their whereabouts, two months later, our client learned the mother and son had entered the United States. During the ensuing six months, our client sporadically was able to talk to his son, and he pled with the mother to return his son to Mexico, which she refused. As a result, he reached out to the Mexican and U.S. governments, seeking their help in the return of his son.
Upon filing for injunctive and full relief, Duane Morris moved for expedited discovery and sought permission for our client and witnesses to appear by phone or videoconference in Mexico, given the ongoing COVID-19 crisis. This appearance – and the representation generally – was difficult as the client lives in a remote, rural part of Mexico with little access to internet or other technology. Following a consolidated injunction and merits hearing – during which the mother attempted to relitigate a settled, Mexican custody order – and supplemental briefing opposing the mother's claimed "grave risk" defense, the judge found in favor of our client and ordered the son's return to his father in Mexico once safe due to COVID-19.
Supporting All Young People, Regardless of Sexual Orientation or Identity, via Safe Support Environments
Hetrick-Martin Institute (HMI), the nation's oldest and largest LGBTQ youth services agency, fosters healthy youth development through a comprehensive package of direct services and referrals concerning education, healthcare, mental health, homelessness, economic empowerment and more. Duane Morris is proud to support HMI and its mission, and our attorneys have assisted HMI pro bono on numerous legal and regulatory issues, such as updating its employee handbook, negotiating and drafting a cause marketing agreement with a worldwide cosmetic company, and drafting legal documents for licensing its intellectual property, know-how and services to its first federated partner, HMI: New Jersey.
Protecting Seniors Against Elder Financial Exploitation and Abuse
Teaming up with SeniorLAW Center and AARP, Duane Morris attorneys are helping draft a protection-from-elder-abuse statute in Pennsylvania. Older victims often are confronted with elder financial, emotional and physical abuse, yet Pennsylvania's current protection-from-abuse order was created largely to address intimate-partner violence, dating violence and/or stalking. Elder abuse victims face distinct crimes, including financial exploitation, often by different relative, nonrelative and caregiver perpetrators not covered by traditional protection-from-abuse orders. To date, only a handful of states have protection-from-abuse orders specifically protecting against the various forms of elder abuse. Attorneys drafted a model proposed statue designed to address the most common issues confronting older victims and are working with SeniorLAW Center, stakeholders, the Pennsylvania Legislature and Governor Wolf's administration to advance its adoption.
Securing Grandparent Guardianship and Visitation Rights in Massachusetts
Several years ago, a team of attorneys obtained a judgement from the Massachusetts Supreme Judicial Court holding that grandparents have legal standing to petition for visitation rights with their grandchildren. The client was a 77-year-old grandfather who had been denied contact with his granddaughter for over 10 years by her legal father. Despite a "limited guardianship" that was expected to encourage the young woman to develop independence and a court order allowing her freedom of visitation with her grandfather, her father still cut off any contact with the young woman's grandfather. This past year, Duane Morris attorneys successfully enforced the grandfather's right to visitation with his granddaughter. Three-and-a-half years after the team's initial petition, the court granted the grandfather visitation and the two shared a big hug.
Father and Daughter Reunited Following International Child Kidnapping
Duane Morris represented an Ecuadorian father in petitioning for the return of his six year old daughter under the Hague Convention on Civil Aspects of International Child Abduction, after the child's mother refused to return her. The client was told his daughter was going to on an eight day vacation with her mother, traveling from Ecuador to Disney World, but instead was taken to Union, NJ, where the mother's online boyfriend resided. The mother then refused to return her daughter to Ecuador, which violated the Ecuadorian custody order giving primary custody to the girl's father. The client spent the next year trying to locate his daughter and secure her return. The pro bono team petitioned for her return and elicited the mother did not have status in the United States, nor was she willing to agree to a new visitation order allowing the girl to spend time with her father in Ecuador. The judge's ruling ordered for the child's return to her father in Ecuador.
Protecting Tenants Facing Eviction
Across the country, Duane Morris attorneys represent tenants living in uninhabitable conditions and facing eviction. One particular client couple struck a chord with Los Angeles attorneys in 2017, who won a bifurcated bench trial on the clients' behalf in the Superior Court of Los Angeles County. The clients moved to the United States from Mexico in 2016 along with their three young children. That spring, the father suffered a back injury and could not work for many months. The family fell behind on their rent by less than one month. When the family attempted to make up the payment a few weeks later, the landlord refused and started eviction proceedings. Duane Morris represented the family in depositions, a summary judgment motion, mediation and bench trial before the Superior Court, ultimately ensuring the family remained in their home.
Win for Charter School Expansion in New Jersey
The Hoboken Dual Language Charter School (HoLa) offers an innovative educational program providing traditional core curriculum through immersion instruction in both Spanish and English to children of all language backgrounds. After the Hoboken Board of Education challenged renewal of HoLa's charter as well as HoLa's expansion—alleging HoLa had a segregative effect on Hoboken district schools—Duane Morris attorneys, on behalf of the New Jersey Charter School Association and in support of HoLa, argued the Board's measurements alleging segregation were improper and not supported by New Jersey law. The New Jersey Superior Court, Appellate Division, affirmed the New Jersey commissioner of education's analysis of racial and economic segregation in Hoboken schools and supported renewal and expansion HoLa. Because claims of segregation have become the primary argument by charter opponents to oppose renewal and expansion, the case implicated every one of New Jersey's 90 charter schools serving over 50,000 students.
Obtaining Guardianships for Families Caring for Their Disabled Loved Ones
Duane Morris attorneys in California, Maryland and Pennsylvania regularly work to ensure family unity by securing guardianships supporting incapacitated persons in living their lives to their fullest potential. When a child, sibling or parent no longer has or never will have capacity to handle his or her daily care and finances, a guardianship is the only legal remedy available to permit family members authority to take care of their loved one. Without access to counsel, low-income parents whose children are reaching the age of majority frequently have difficulty obtaining guardianship so they may continue making medical decisions on their children's behalf. Children frequently are unable to receive therapy, assistance with daily living or schooling until the parents obtain guardianship. Likewise, low-income adult children seeking to ensure their senior parents are cared for after they have dementia, Alzheimer's or other illness frequently face roadblocks in accessing the court.
In one case, Duane Morris attorneys represented a guardian seeking to care for her 90-plus-year-old mother with dementia. The mother refused to leave her home, and due to her dementia, the woman did not recognize her limitations or remember her actions. The mother was living in a home infested with mice, roaches, fleas and bed bugs. Family members who supposedly were taking care of the mother did not ensure she was fed or clean. They did not even ensure the property taxes were paid on a neighboring home in which the mother graciously allowed them to live. Consequently, the home was put up for sheriff's sale and one of the mother's daughters sought Duane Morris' assistance so her mother did not lose the home. Attorneys obtained guardianship of the woman on behalf of the daughter, who cleaned up the home, paid down the property taxes and ejected the other family members. The mother continues to age in her home surrounded by memories and family members who seek to ensure her safety.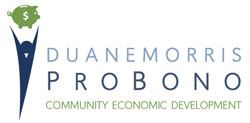 Duane Morris plays a vital role in strengthening the communities in which Firm employees live and work. To expand access to justice, Duane Morris collaborates with numerous legal services organizations and other community-based nonprofits to support community building efforts and provide pro bono legal representation. Our representation includes matters involving domestic violence, housing, guardianship, disability benefits, landlord-tenant, nonprofit incorporation, governance, protection of intellectual property, tax-exempt status and many other criminal and civil legal matters.
Envisioning Global Brotherhood and Sisterhood as the State of Humankind
Founded by Mrs. Coretta Scott King, The Martin Luther King Jr. Center for Nonviolent Social Change ("The King Center") prepares global citizens to create a more just, humane and peaceful world using Dr. King's nonviolent philosophy and methodology. Utilizing the life, legacy and teachings of Dr. King, The King Center inspires new generations to carry forward his unfinished work, in addition to preserving and providing access to the writings and papers of Dr. King, the Southern Christian Leadership Conference and other civil rights leaders and organizations. Duane Morris attorneys support The King Center, thereby supporting the advancement of civil rights globally, by advising the Center on numerous legal issues, including the conveyance of the birth home of Dr. King to the National Park Foundation, the renovation of the Reflecting Pool and Crypt of Dr. King and Mrs. Coretta Scott King, and maintenance of the digital archives of Dr. King's writing and artifacts.
Uniting Communities with Pizza
Scott Wiener's love of pizza—particularly cultural and regional differences—led him to create Scott's Pizza Tours (New York). What began with friends in his car driving around New Jersey and New York led to renting out a bus and quickly transformed into an entrepreneurial business. Recognizing that treating food as entertainment is a luxury too many people cannot afford, Scott soon hosted the first annual Slice Out Hunger party. A simple idea, Scott uses food donated from independent pizzerias to raise money for local food banks and pantries with proven track records. Since New York City isn't the only community that could benefit from Slice Out Hunger events, Duane Morris attorneys are aiding Scott and Slice Out Hunger in their next venture: helping communities run Slice Out Hunger events on their own, as well as implement effective campaigns to raise funds and awareness for neighbors in need. Scott's goal is to spread the message: Pizza has the power to unite and support communities.
Saving a Juice Bar in Harlem
Elma's in Harlem dishes out mouthwatering West Indian cuisine and soul food in a fun, friendly atmosphere. Owner Jimmie began saving money in high school with the goal of owning his own restaurant and feeding the neighborhood just as his grandmother, Elma, brought people together through food. After investing all his personal savings into opening a juice bar, the landlord refused to turn on the water for several months, causing Jimmie to lose profits and stalling operations. Duane Morris attorneys assisted Jimmie in obtaining a judgment from New York Civil Court for the full amount of damages Jimmie endured as a result of the landlord's actions. Now Jimmie is moving forward serving his local community and enhancing the lives of people that make up his culturally rich section of the city.
Jimmie was introduced to Duane Morris by colleagues at Start Small Think Big (New York), which connects immigrant and traditionally underserved/unbanked small-business owners with legal and financial representation.
Supporting Celiac Disease Awareness
Celiac disease affects an estimated one in 133 Americans. Over a decade ago, Beyond Celiac (nationwide) was founded as a small patient advocacy group, the National Foundation for Celiac Awareness (NFCA), with the goal of creating a world where people with celiac disease can be quickly diagnosed, eat safely and live their lives to the fullest. Today, Beyond Celiac has grown into a leading organization impacting more than 2 million people by driving awareness and diagnosis of celiac disease. Along the way, Duane Morris attorneys have provided valuable intellectual property representation to Beyond Celiac ensuring its information, ideas and brand are protected so Beyond Celiac may focus on the mission of finding a cure for the disease.
Building Homes with Habitat for Humanity, Power Women Power Tools
Duane Morris has represented Habitat for Humanity of Greater Los Angeles pro bono for several years in negotiating real estate transactions for land parcels where Habitat will build affordable housing for low-income families. Duane Morris attorneys and staff additionally teamed up with Habitat L.A. families to frame buildings that will house 10 families in Habitat L.A.'s new Culver City project, the first affordable homeownership development in the city's history.
"The Future Ain't What It Used To Be."
Generations know Yogi Berra as one of the greatest baseball players to ever play in the major leagues, but fewer people know the stories of Yogi's principled life, including his service in World War II and his dedication to family and diversity. The Yogi Berra Museum & Learning Center (New Jersey) works to sustain and promote the values of respect, perseverance, sportsmanship and excellence through inclusive, culturally diverse sports-based educational exhibits and programs, thus keeping Yogi's legacy alive for new generations of leaders. Duane Morris supports Yogi's mission by representing the museum pro bono in restructuring the museum's board and bylaws, negotiating and reviewing contracts, and securing its intellectual property, among other matters. Firm attorneys also provided legal advice to veterans and military families during the museum's veteran service fair.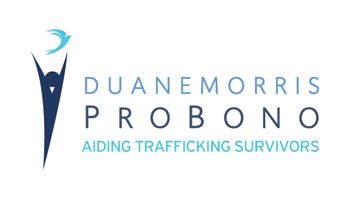 Duane Morris salutes the indomitable human spirit. Recognizing the need for new beginnings, clean slates and renewed hope, our attorneys provide thousands of pro bono hours to survivors of human trafficking and victims who were exploited and wrongfully convicted. We are humbled and inspired by the strength of our clients and the depth of their resiliency in spite of daunting circumstances.
Removal Order Terminated for Trafficking Survivor After Criminal Convictions Vacated
A team vacated a pro bono client's trafficking related criminal convictions in summer 2017. The convictions had resulted in immigration removal proceedings, and last week, the Erie County Bar Association Volunteer Lawyers Project, Inc. successfully petitioned to re-open and terminate the client's immigration case. The client now is awaiting her permanent green card and is applying for U.S. Citizenship; she was a lawful permanent resident in the U.S. throughout her trafficking and for almost 20 years.
Illinois Survivor Becomes National Leader
Trafficked, beaten and subject to unimaginable emotional abuse for more than 20 years, our client escaped in 1997 and dedicated her life to helping others escape similar circumstances. She founded the Dreamcatcher Foundation, a nonprofit organization serving Chicago girls impacted by the sex trade, worked with the Cook County Sheriff's Office to provide desperately needed services to trafficked girls and women and won numerous awards for her work. Nevertheless, our client's prostitution convictions kept her from achieving further goals, including becoming an adoptive parent, working with at-risk youth and opening a crisis center for her organization.
Working in conjunction with the Chicago Alliance Against Sexual Exploitation (CAASE), Duane Morris attorneys assisted the client in expunging her criminal convictions under the Illinois Justice for Victims of Sex Crimes Trafficking Act. The Act allows state courts to vacate prostitution-related convictions if the petitioner can show they were a victim of trafficking at the time of the conviction.
Pro Bono Partner – CAASE
Chicago Alliance Against Sexual Exploitation (CAASE) envisions a community free from all forms of sexual exploitation, including sexual assault and the commercial sex trade. CAASE addresses the culture, institutions and individuals that perpetrate, profit from, or support sexual exploitation. The organization's work includes prevention, policy reform, community engagement and legal services.
Highlights of Duane Morris' work with CAASE:
Currently helping eight trafficking victims vacate their criminal convictions for prostitution
Honored with the 2015 Pro Bono Superstar Firm Award
Expanding Legal Protections for Victims of Trafficking
Collaborating with the Chicago Alliance Against Sexual Exploitation (CAASE), Duane Morris attorneys helped expand the types of convictions that may be vacated under Illinois' Justice for Victims of Sex Trafficking Crimes Act. In addition to successfully vacating prostitution convictions relating to our client's trafficking, Duane Morris attorneys argued that the Act should be construed to permit vacatur of other convictions that were the direct result of a survivor's trafficking. In doing so, Duane Morris attorneys helped set a precedent in Illinois, which will aid many more survivors to vacate convictions from their criminal records wherein they really were the victim, not the criminal.
"We aren't passengers on Spaceship Earth, we're the crew. We aren't residents on this planet, we're citizens. The difference in both cases is responsibility."—Apollo Astronaut Rusty Schweickart, best known as the first to pilot the Lunar Module
Duane Morris responds to the call for responsible business practices through pro bono efforts increasing equal access to justice in our communities. Duane Morris Alumni Give Back, a new pro bono initiative, will formally align, activate and encourage alumni to team up with current Firm attorneys through its Pro Bono Program. The first phase of the project is underway with the inclusion of alumni on all pro bono publications, as well as invitations to all Duane Morris sponsored public interest CLEs and legal clinic volunteer opportunities where available.
Duane Morris proudly sponsors regular pro bono clinics throughout our offices focusing on diverse matters, including:
Medical legal partnerships at several Veterans Administration medical centers;
U.S. naturalization screenings and application preparation clinics;
Will drafting and advanced planning clinics for individuals with terminal illnesses, veterans and more; and
Office hours for various court-sponsored self-help programs, entrepreneur and inventor clinics, and many more.
The Firm also distributes information on time-limited, emergent pro bono opportunities, such as telephone-based FEMA and civil legal advice for victims of natural disasters. Training opportunities and manuals are available to all new volunteers.
Spotlight On: Pro Bono Partnerships
An attorney with Duane Morris for nearly 20 years after joining the firm as a summer associate, Steve Janove began his own firm in 2002 focusing on domestic relations, criminal defense, commercial litigation and corporate investigations. He has been an active member and volunteer for decades through his synagogue, Congregation M'kor Shalom, in Cherry Hill, New Jersey. During the past several years, as he has looked toward a third act in retirement, Steve has become an active immigration pro bono attorney representing lawful permanent residents applying to naturalize as U.S. citizens through Duane Morris' pro bono clinics with the Hebrew Immigrant Aid Society (HIAS) Pennsylvania.