Duane Morris LLP, a law firm with more than 900 attorneys in offices across the United States and internationally, is asked by a broad array of clients to provide innovative solutions to today's legal and business challenges.
Growth and Culture
Evolving from a partnership of prominent lawyers in Philadelphia a century ago, Duane Morris' modern organization stretches from the U.S. to Europe and across Asia. Throughout this global expansion, Duane Morris has remained committed to preserving its collegial, collaborative culture that has attracted many talented attorneys. The firm's leadership, and outside observers like the Harvard Business School, believe this culture is truly unique among large law firms, and helps account for the firm continuing to prosper throughout changing economic and industry conditions.
At A Glance
Am Law 100 Since 2001
More than 900 lawyers in offices in the U.S., UK and Asia
126 Partners have chosen to join Duane Morris in the past 5 years
14 consecutive years of revenue growth
Over 25% of client business conducted through multiple offices and practices
Harvard Business School
Second HBS case study of the firm, titled "Duane Morris: Collaborating for Growth," was part of the Harvard Business School curriculum and made available to business schools around the world for course study.
Offices Worldwide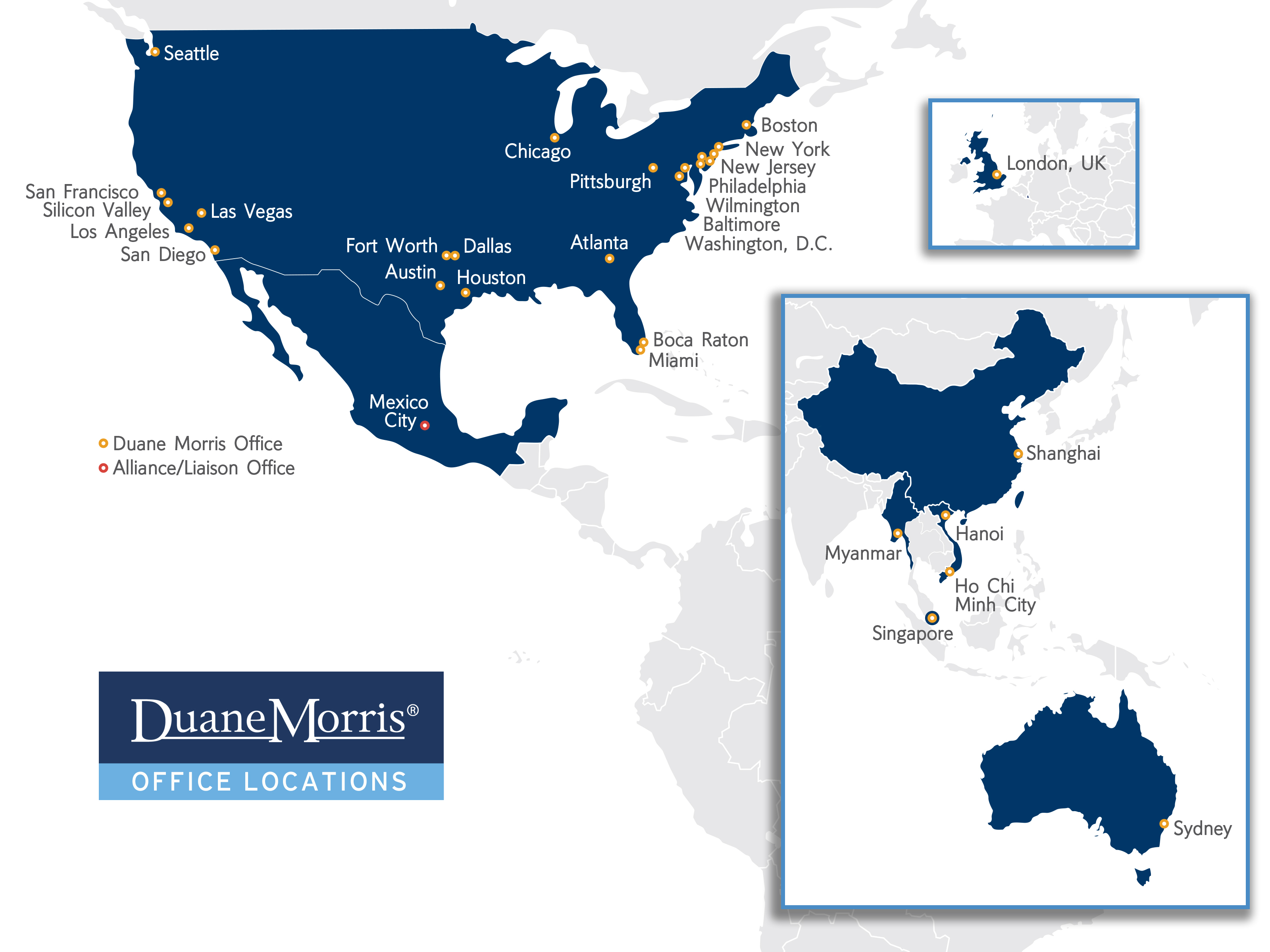 Alliances in Mexico
Leadership position with international network of independent law firms
Diversity, Equity & Inclusion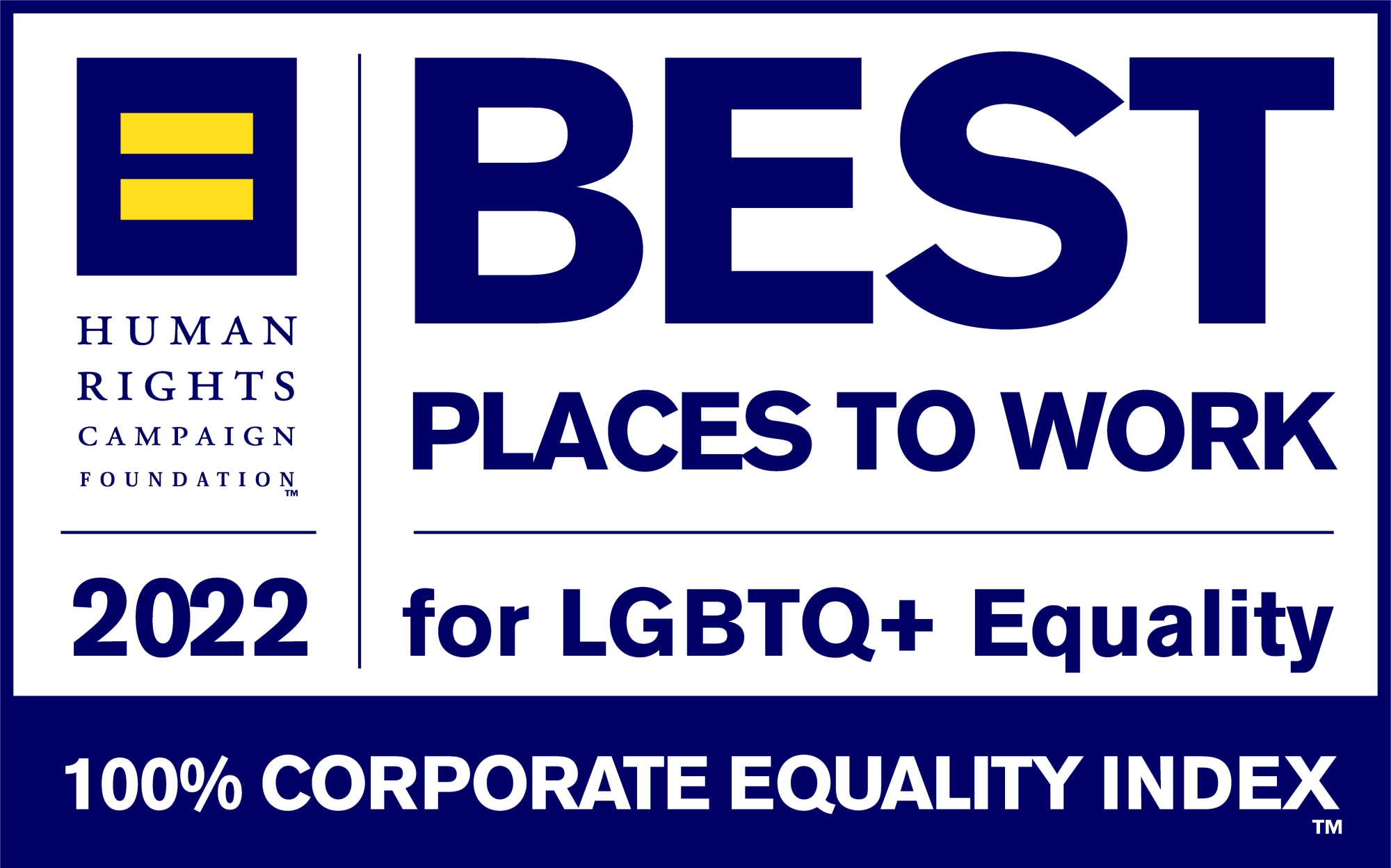 Duane Morris is considered a pioneer in law firm diversity and inclusion efforts
Attained Mansfield Certification Plus status in 2022 for the second consecutive year. ("Plus" status indicates that, in addition to meeting or exceeding certification requirements, the firm has successfully reached at least 30 percent diverse lawyer representation in a notable number of current leadership roles.)
Earned 100% rating for LGBTQ Equality from the Human Rights Campaign Foundation's Corporate Equality Index
Winner of prestigious Minority Corporate Counsel Association Innovator Award (renamed after George B. Vashon, further honoring a Duane Morris tradition)
Annual firmwide Diversity & Inclusion Retreat and targeted business development efforts
"Green" Law Firm

Duane Morris has lawyers accredited by the U.S. Green Building Council as LEED (Leadership in Energy and Environmental Design) professionals
San Francisco office is LEED certified, and Las Vegas office is LEED Silver certified/part of a downtown revitalization effort
Women's Impact Network for Success
Pro Bono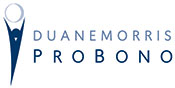 In 2022, Duane Morris lawyers and staff collectively dedicated more than 33,000 hours of pro bono legal assistance to those in need.
Duane Morris has been honored for pro bono work by the Veteran Advocacy Project; American Bar Association; SeniorLAW Center; Philadelphia Bar Foundation; City Bar Justice Center; Legal Clinic for the Disabled; Circle Urban Ministries; Washington, D.C. Mayor's Office of Veterans Affairs; and Supreme Court of Florida.